Spring is the perfect time of year for a fresh start. With warmer weather and sunnier days comes an extra burst of motivation to declutter, organize, and get ready for new opportunities. If you're currently on the hunt for a new job, now would be the ideal moment to approach it with renewed energy by tackling your search with an organizational spring cleaning! In this blog post, we'll discuss seven tips that will help streamline your job-hunting efforts. So put aside some time this weekend to tackle these easy (but powerful) methods so that you can be well-prepared when the next opportunity arrives.
Having a clean and organized email inbox is an important part of any job search. Not only does it make it easier to find the emails you need, but it also will ensure you do not miss any emails from potential employers. The issue with an unorganized email inbox with thousands of unread emails is that it may take you a few days to see an email sent from a potential employer.
The impact of taking two to five days to reply to an employer about a potential opportunity on your chances of receiving a job offer can vary depending on the circumstances and the employer's hiring process.
In some cases, a delayed response may not significantly affect your chances of getting the job offer, especially if the employer is still in the early stages of the hiring process or if they have a flexible timeline.
However, in other cases, a delayed response may be perceived as a lack of interest or commitment, and the employer may move on to other candidates who have responded more promptly. This can be especially true if the employer has a tight hiring timeline or if they receive a high volume of applications, which is more common in today's job market.
Fortunately, there are now several tools available to help you clean up your email inbox quickly and easily. Clean Email organizes all of your emails into easy-to-review bundles, while Trimbox.io and Mailstrom offer powerful features that allow you to remove hundreds or even thousands of messages in one click. Unroll.me and Cleanfox help you get off old or unwanted mailing lists with just one click, while Triage and Revive Your Inbox provide additional features for organizing your emails more efficiently. Finally, Edison Mail+ works as an email cleaning tool by warning you of dangers before they strike, keeping your inbox free from dangerous senders before any harm is done.
Using these tools can save you time and energy when preparing for a job search, allowing you to focus on what really matters: finding the perfect job for you.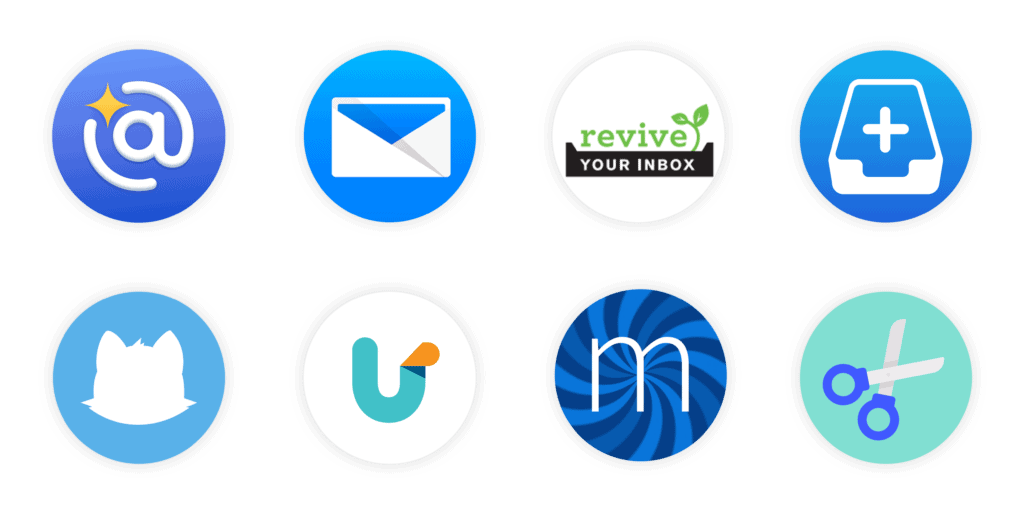 Updating your resume is essential to making sure you stand out in the job market, and it is a very important step you should take when 'spring cleaning.' By taking the time to customize your resume to each job you are applying for, you can increase both the amount of interviews and offers you receive.
Start by ensuring that the information on your resume is current and accurate. Check for any typos or other mistakes, and make sure all of your contact information is correct. Put yourself in an employer's shoes when crafting your resume; they want to see clear examples of how you can contribute and benefit their organization, so highlight skills and accomplishments relevant to that particular position.
Pay attention to formatting as well—resumes should be easy to read with a consistent structure throughout. Make sure it is scannable with keywords related to the job and industry, but don't stuff it with unnecessary buzzwords or jargon. Create a section at the end that details additional experiences, such as volunteering or side projects, as these can help demonstrate your passion and commitment, even if not strictly related to the job itself.
Finally, double-check everything once more before submitting—nothing detracts from an otherwise perfect document like misspelled words or incorrect dates! Updating your resume before applying for jobs may seem like a daunting task, but doing so will go a long way in presenting yourself positively in the job market.
Research job openings in your field and make a list of places you'd like to apply
Researching job openings in your field is an essential part of the job search process. It can help you identify potential career paths, assess your skills and capabilities, and research employers to find out what they are looking for in a candidate. Knowing what companies are hiring in your field, and understanding their needs and expectations, will help you prepare for a successful job interview.
When researching job openings in your field, there are several steps you should take. First, determine your wants and needs for the job. What kind of work do you want to do? What type of environment would be best suited to your skills? Once you have identified these goals, assess your skills and capabilities to make sure they match up with the requirements for the position. Then list potential career paths that align with those goals.
Next, research employers to find out more about them and their hiring practices. Focus on industries or areas of interest that align with your skillset. Additionally, research job locations to understand whether the intended career field is available in certain areas or if it requires relocation. Finally, use online resources such as career guides or websites like Indeed to learn more about different fields and industries that may be relevant to you.
Create a portfolio of your work
Creating a portfolio of your work is an important step in the job search process if the job you are applying for requires it. A portfolio is a collection of documents, samples, and other materials that demonstrate your skills, experience, and potential to prospective employers. It can be used to showcase your talents and abilities, which can make you stand out from other applicants.
Some jobs that require portfolios include:
Modeling
Writing
Advertising Creative
Photographer
Graphic Designer
Website Designer
Make-Up Artist
Artist
Interior Designer
Videographer
Cake Decorator
Video Game Designer
Computer Programmer
If you are applying for any roles that require a portfolio, start your 'spring cleaning' by gathering all of the documents you want to include in your portfolio. It should include examples of your work, such as writing samples, design projects, or any other relevant material that showcases your skills. A portfolio allows employers to get a better sense of who you are and what you can bring to the table.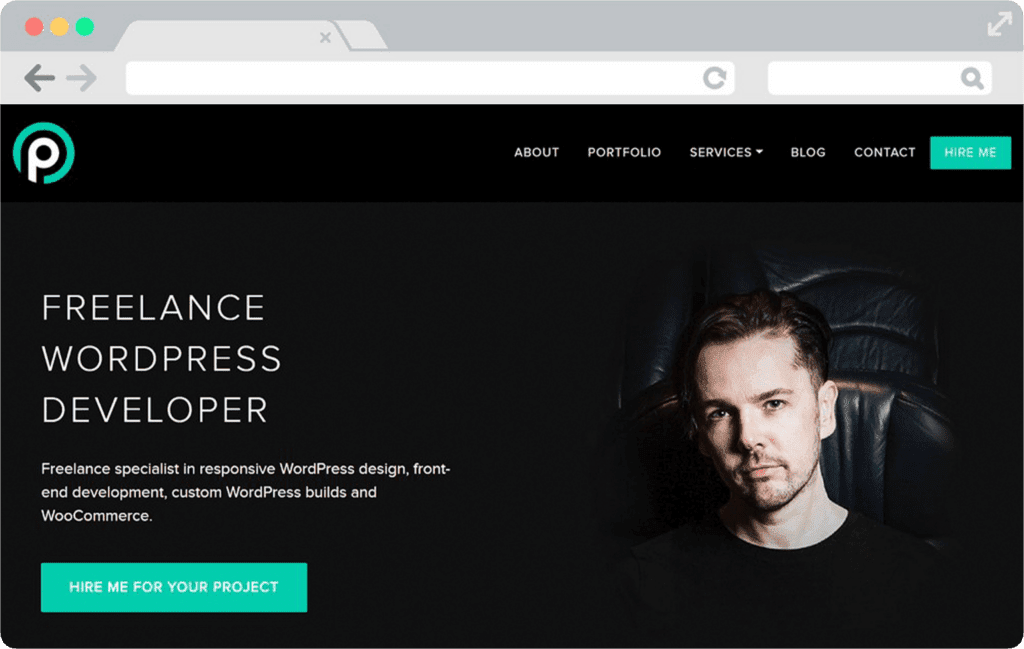 Reach out to former employers and colleagues about being a reference
When it comes to getting hired, including references is an important part of the job search process. According to an SHRM survey, 92% of employers do reference checks as part of the hiring process, which is why having an updated list of references is one of the most important steps in the job search process.
A reference is someone who can provide an employer with insight into your work ethic, character, and qualifications. A strong reference can make all the difference when it comes to getting hired for a new role, which is why it's important to reach out to people who know you well and are familiar with your work experience.
When asking someone to be a reference, it's important to give them plenty of notice so that they have time to prepare their thoughts about you. That means if you are starting your job search soon, or already on the job search, start reaching out to references today.
If you already have a list of references that you reached out to more than 6 months ago, it is still important to reach back out to them and let them know you are still on the job search. It is crucial for you to keep them updated to ensure that they are aware you are including them in your list of references.
Taking the time to reach out and ask former employers or colleagues if they would be willing to serve as a reference can make all the difference when it comes time for an employer to make their decision on who gets hired.
Update your LinkedIn and Network with other professionals in your industry
When looking for a job, it's important to have an online presence that showcases your professional accomplishments. Updating your LinkedIn profile is a great way to highlight your skills and experience and make sure you're putting your best foot forward.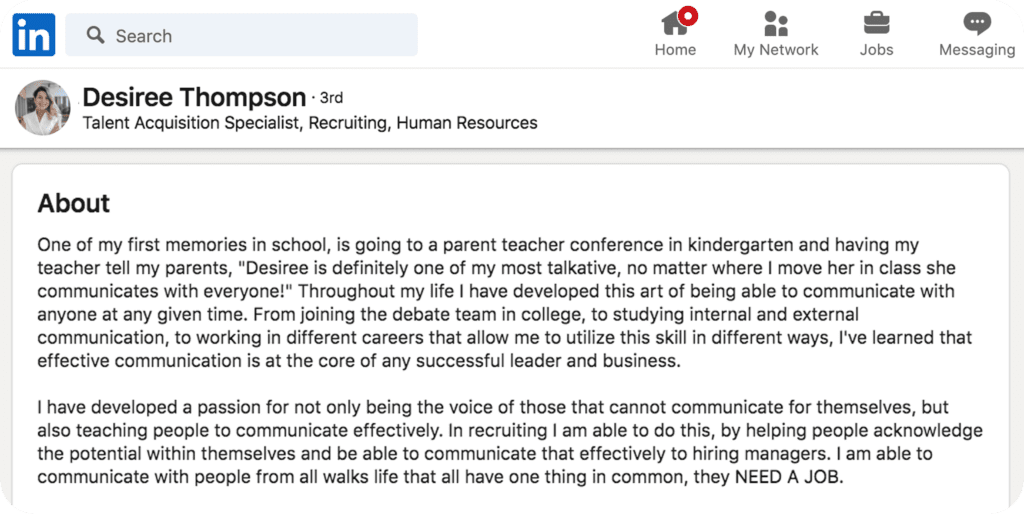 Not only should you update your profile with relevant information about yourself, but you should also start connecting with other professionals in your industry. Those connections can help you find new job leads and learn more about the field you're interested in. Building relationships with people in the same industry can also provide valuable advice as you navigate the job search process.
LinkedIn is an incredibly powerful tool when it comes to networking, so be sure to take advantage of its features to showcase who you are and what makes you unique. You can join groups related to your industry, engage in conversations with fellow professionals, and share content that highlights your expertise. Doing all of this will help establish yourself as a thought leader and increase your chances of finding a job.
Finding a new job doesn't have to be overwhelming if you make use of resources like LinkedIn. By taking the time to update and refine your profile, network with others in the field, and demonstrate your knowledge through content sharing, you can be well on your way to landing the position of your dreams!
Visit company websites and read their mission statements to get an idea of what they value
Lastly, when searching for a new job, it's important to understand the values and mission of the company you're applying to. Visiting the company website and reading its mission statement can be an invaluable way to do so. This will give you insight into what they value, which can help you decide if this is the right job for you.
Company mission statements provide potential candidates with more than just a brief overview of the company's objectives and goals. It gives them a glimpse into the culture and ethos that permeates throughout the organization, as well as its core focus and values. Reading this information can help applicants determine whether their own beliefs align with those of the employer and if it's a good fit for both parties involved.
Researching company websites and reading mission statements before applying for a job is also essential in order to craft a targeted resume and cover letter that speaks directly to why you are the ideal candidate for that position. Having an understanding of what they are looking for will allow you to tailor your application materials in such a way that shows how your skillset aligns with what they need most.
Doing research on company websites and taking time to read through their mission statements before submitting your application materials can be extremely beneficial in helping you find success in your job search. By digging deeper into what values they prioritize, you'll have a much better chance of landing an interview!