2022 Foster Forward Pajama Drive 
City Personnel is proud to announce that, for the third year in a row, we have partnered with Foster Forward for their Annual Pajama Drive for Children & Teens in Foster Care.
As part of our commitment to giving back to the community, we will be collecting new pajamas, of all sizes, from now until November 28th.
If you would like to participate, please drop off any donations between 8 am – 5 pm, Monday to Friday, at our office located at 235 Promenade Street, Suite 401, Providence, RI.
Are you feeling nervous about your upcoming interview? Don't worry, you're not alone! 93% of job seekers feel anxious before big interviews. But don't let your nerves get the best of you.
Follow these tips, and you'll be able to ace your interview with ease!
How long do you plan on staying at your current company? Let us know!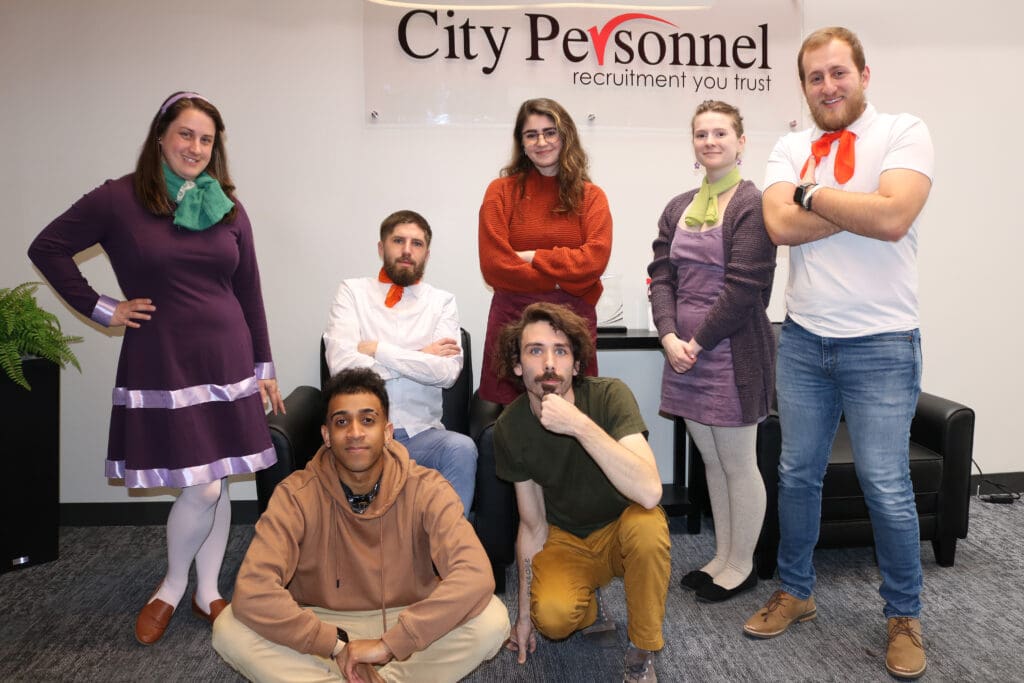 Our team dressed up as Scooby Doo characters today for Halloween!
Letting Our Recruiters Try Virtual Reality: Part 1
Check out our new video series where we let our recruiters "walk the plank" in VR!
Business Development Executive

Cranston, RI
Requirements include:

1+ years experience in Sales, ideally in home improvements/ home sales background

Strong attention to detail and communication skills

Experience in the Microsoft Suite and Salesforce preferred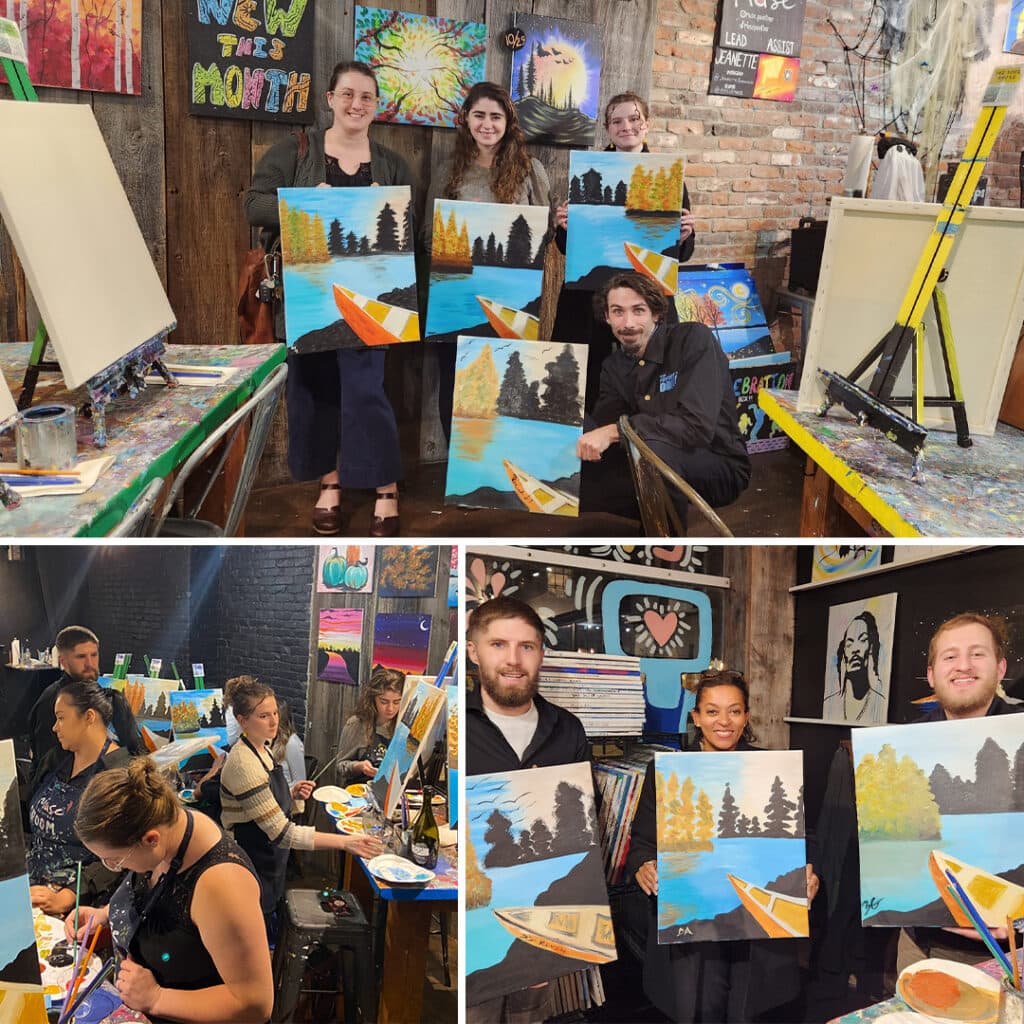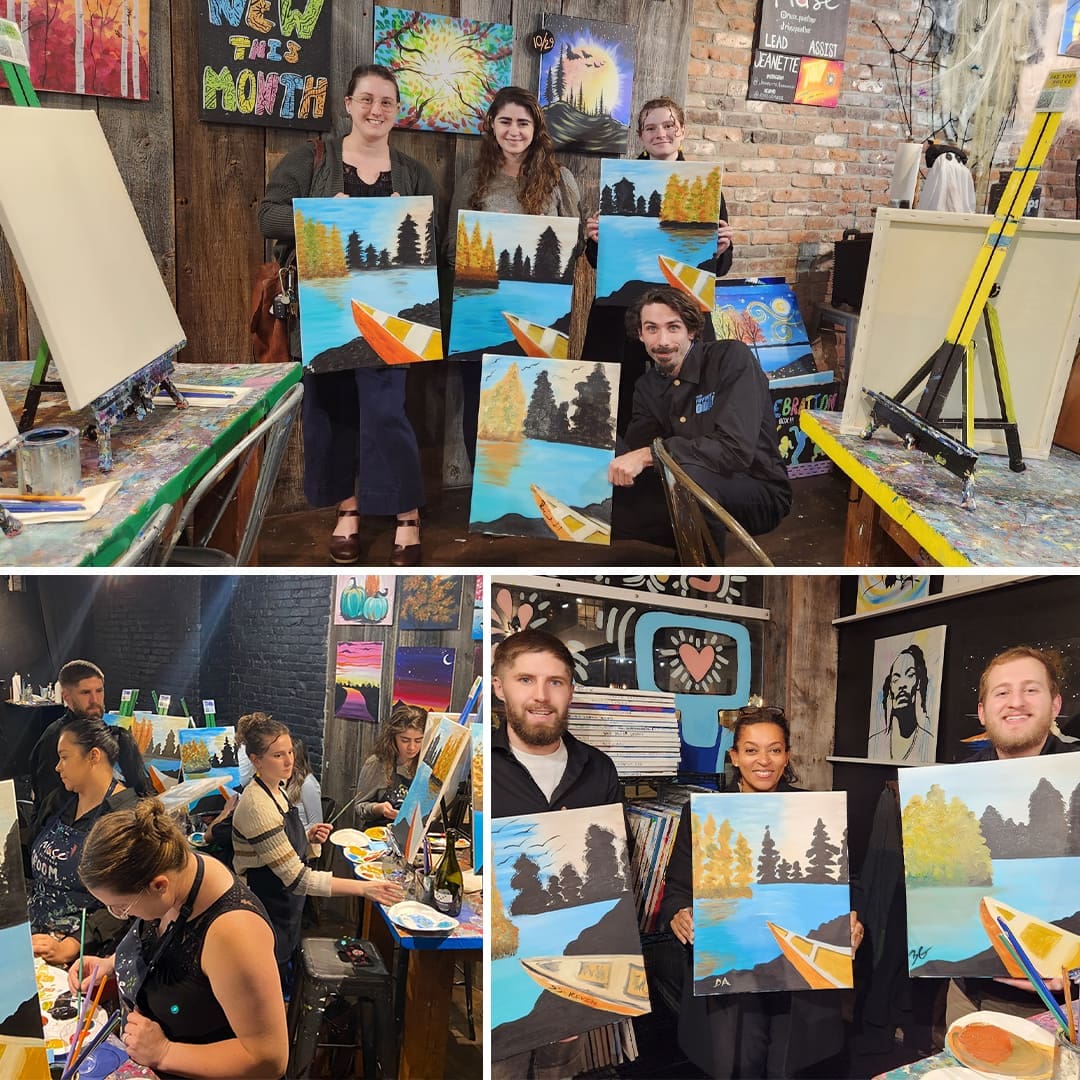 Team Night at Muse Paintbar
City Personnel team night was a blast! Thank you, Muse Paintbar, for helping us paint these masterpieces!
Who do you think had the best painting?
November Hall of Fame Candidate
We are proud to announce that our Hall of Fame Candidate for November is Yanelva!
Yanelva was selected as our Hall of Fame Candidate for November because of her great work ethic, customer service skills, and eagerness to learn new skills! We reached out to her current employer, and here was their statement, "Yanelva has been selected for City Personnel's Hall of Fame. As someone who has directly supervised her and worked hand in hand with her, I can say this is a wise and well-deserved selection.
I have been able to witness Yanelva's growth as she has pushed through training and into fully tackling the responsibilities of her job head-on. Yanelva is someone who thrives when given a challenge or new responsibility and is given the freedom to rise to the occasion on her own. She delights in her own accomplishments and shares a positive attitude with those around her, always willing to lend a hand. Although just out of training herself, she has already been entrusted with spending time with new trainees to pass off her good work ethic and knowledge to guide them to be as successful as she has been in her own position. This is an earned responsibility. She has not disappointed. We are lucky to have her as part of the team and look forward to seeing just how far her own drive can take her."
We are very happy to see Yanelva succeed at her current role, and look forward to seeing her continued success!