Current Job Openings in Newport, RI
As a locally owned boutique staffing agency, we are able to develop a detailed understanding of your job searching needs and therefore a tailor-made approach to your staffing solutions.  It is our policy that every assignment is an opportunity and every candidate is an asset. We strive to create long-term relationships with job seekers to make sure they find their perfect match.
With close to 2 decades of experience of working in the Newport area, we fully understand our niche job market, which helps us find the best fit for both the client company and the job seeker.
A top-notch law firm who embodies a great company culture who support involvement and provide positive, fun ways for their employees to get together for personal and professional development activiti...
Apply with City Personnel to be considered for all future open positions.
Don't See a Good Fit?
Submit Your Resume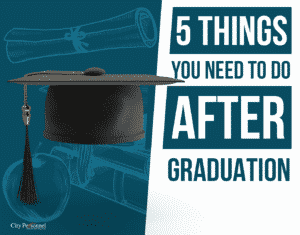 You did it; you graduated. You did what only 32% of the U.S. population has done, get a college certificate! Now that you are graduated,
Read More »