Celebrating International Women's Day
This year, we wanted to do something a little different for International Women's Day. International Women's Day is celebrated every year on March 8th. In 2021, the UN theme for International Women's Day is "Women in leadership: Achieving an equal future in a COVID-19 world." With this year's theme being leadership, we wanted to highlight several women that have led the way and become idols for young women around the world.
For the week of March 8th, we will be posting a photo each day of these woman that has inspired others to achieve greatness. We wanted to highlight those females that have paved the way for a brighter and better future for generations to come.
Oprah Winfrey
The first woman on our list is Oprah Winfrey. Oprah was the first African-American woman to own her own production company, which helped her become the first female African-American billionaire. She has several other amazing accomplishments including: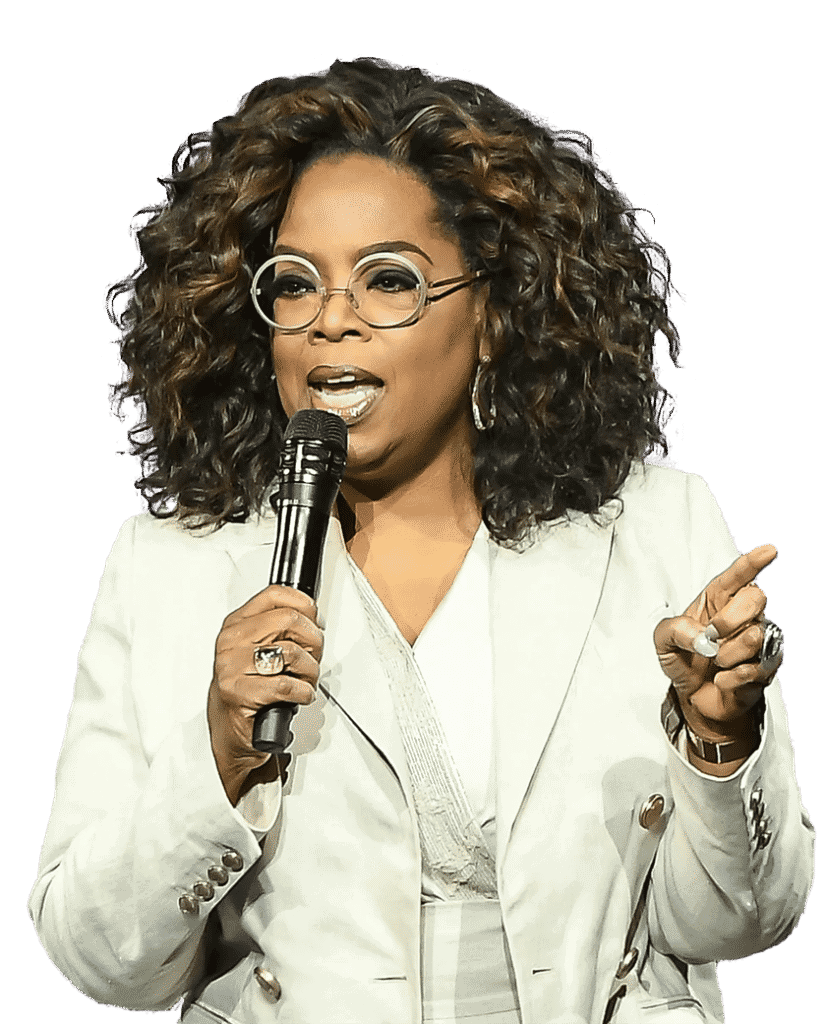 nominated for an Academy Award in her first movie, The Color Purple
produced and starred in her own television specials
talk show host for a show that reached 15 million people a day
received the Presidential Medal of Freedom in 2013
won 38 total awards for her Media Works
We could not have created a list of the women leaders of the world without adding Oprah Winfrey to the list. In fact, several assessments rank her as the most influential woman in the world just a few years ago. She has changed the lives of so many people by inspiring, educating, and empowering others around the world.
Even after the ending of the Oprah Show, she is still involved in Philanthropy around her community. Just a couple of months ago, she donated $12 million to coronavirus relief. Oprah continues to be a role model for millions of young woman around the world.
Ruth Bader Ginsburg
Unfortunately, this past year Ruth Bader Ginsburg lost her life to pancreatic cancer. Ruth will be remembered for many years due to her influence on our country today. One of her several achievements in her lifetime was becoming only the second female justice of the U.S. Supreme Court. She was most known and loved for fighting for Gender Equality & Civil Rights.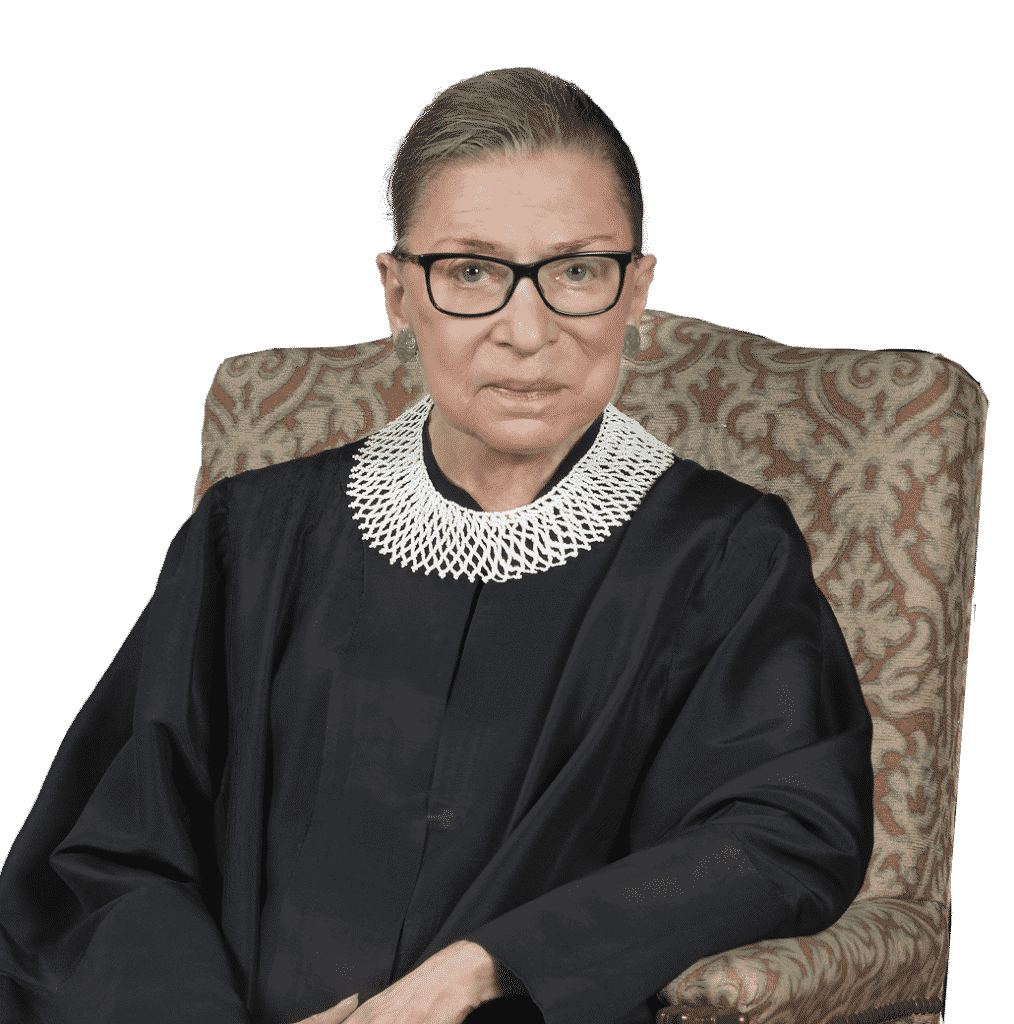 Ruth first joined the U.S. Supreme Court in 1993 when she was appointed by President Bill Clinton. Once appointed, she was then confirmed by the Senate with votes of 96-3. She was not only just the second female justice, but the first Jewish female justice for the U.S. Supreme Court.
During her time as a justice for the U.S. Supreme Court, she presented a strong voice in favor of gender equality, the rights of workers, and the separation of church and state. More importantly, one of her biggest accomplishments came in 1996 (just 3 years into her time working for the Supreme Court), when Ginsburg wrote the Supreme Court's landmark decision in United States v. Virginia, which held that the state-supported Virginia Military Institute could not refuse to admit women. Later in 1999, she won the Thurgood Marshall Award for her contributions to gender equality and civil rights.
She has inspired millions around the world, which was shown when her death was announced. Millions of people around the country went to social media to express their love towards Ruth for all she has done for Gender Equality and Civil Rights. She will be missed, but never forgotten.
Sarah Thomas
"When I was in fifth grade, my aunt looked at me, and she goes 'Are you going to play basketball?' and I said, "They don't have a girl's team." She said 'Go out for the boy's team,' so I did," Thomas told "CBS This Morning" co-host Anthony Mason.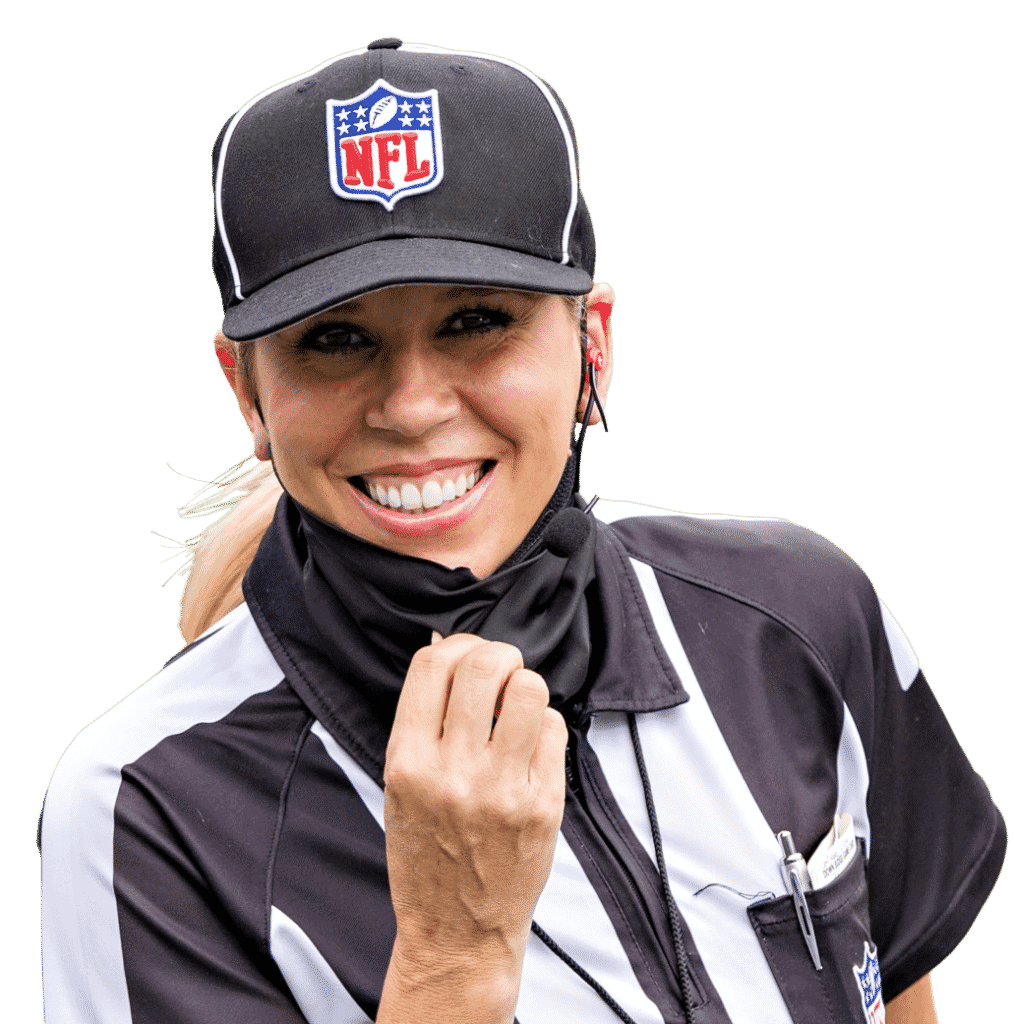 Sarah Thomas has been changing the norm all throughout her life. From 5th grade when she was the first girl to play on the boy's basketball team, to today, she has been breaking barriers in male-dominated sports.
Sarah Thomas is most well known for becoming the first woman to referee full-time in the NFL, the first to officiate a playoff game, and the first to officiate a Super Bowl. She began officiating in 2015 and since then has received support from all around the country. Since joining as the first full-time female referee, there have been several other inspirational females that have joined the male-dominated sport, including Jen Welter who became the first female to coach in the NFL.
Sarah Thomas has inspired millions around the nation. Since 2015, the amount of women employed in the NFL League Office grew 6.8%. With her recent officiating in the 2021 Super Bowl, we will see these numbers continue to rise for years to come.
"Knowing the impact that I'm having on not just my daughter, but young girls everywhere…is remarkable and I'm truly honored and humbled to be a part of this year's Super Bowl crew." –
Sarah Thomas
on making NFL History by officiated a Super Bowl.
Katharine Graham
Katherine Graham may be the least well known on our list, but she deserves the recognition of being the first female CEO of a Fortune 500 company. Here is her story.
After her husbands death, Katharine Graham assumed the presidency of the Washington Post Company. Under her leadership, the Washington Post became known for their investigative reporting, which included some of the most well know publications in the history of newspaper, the Pentagon Papers and the investigation of Watergate. After assuming presidency, the Washington Post Company grew immensely in popularity over the time she had worked there.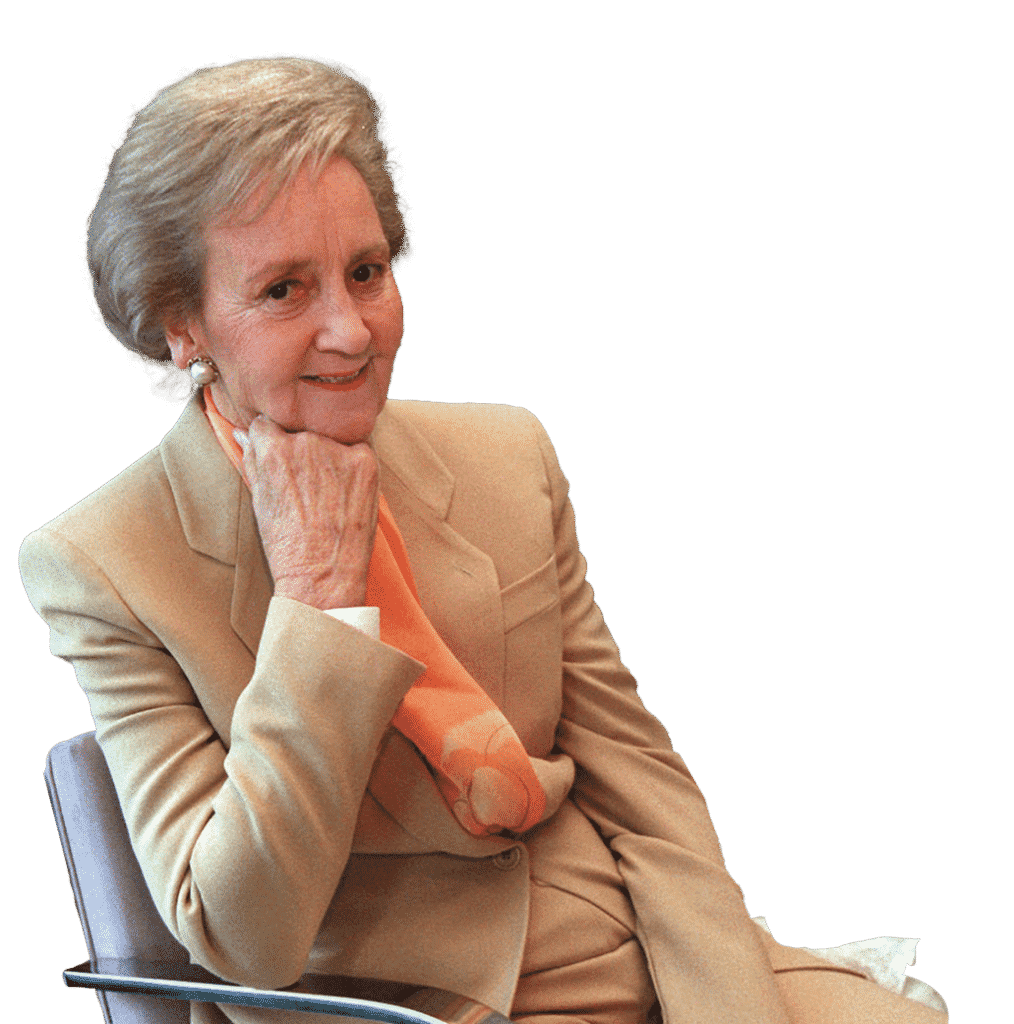 In 1972, Graham took over as CEO, thereby becoming the first female CEO of a Fortune 500 company. Since then, we have seen a drastic increase in female CEOs. As of today, there are a total of 37 female CEOs, including 8 in the Fortune 200.
When Graham left her position as CEO in 1991, revenues had grown from $84 million in 1963 to $1.4 billion. The Washington Post stock also rose 30x in value during her time with the company.
Katharine has inspired millions to achieve the highest of accomplishments within their companies.
Malala Yousafzai
The last woman on our list is Malala Yousafzai. If you are not sure who she is, she is the youngest person to ever receive the Nobel Peace Prize.
Malala's story is unlike any of the other women in this blog. She was just 11 years old when she started making an impact on society. At 11, she began blogging for BBC about life under Taliban rule. In order to hide her identity, she used the name Gul Makai. She knew that there was a big threat speaking out about this topic, but she knew she had to let others know how bad the rule of the Taliban was.
After a few years, her identity was compromised and the Taliban retaliated. On October 9th 2012, Malala boarded her bus after a regular school day. Soon after boarding, two Taliban militants entered the bus and asked, "Who is Malala?" After finding out who she was, she was shot at three times with one making contact with her head. She was rushed to the hospital and miraculously survived. Since then, she has continued to speak out about the right of all women to education.
In 2011, she received the International Children's Peace Prize and the Pakistan's National Youth Peace Prize.
Nine months after being shot by the Taliban, she gave a speech at the UN on her 16th birthday in 2013. Secretary-General Ban Ki-moon pronounced July 12th – Yousafzai's birthday – 'Malala Day' in honor of the young leader's activism to ensure education for all children.
She received several other awards before receiving the Nobel Peace Prize in 2014 at just 17 years old. Malala has inspired millions to speak out for equal rights for all. We could not leave this brave woman off our list. She is a leader, she is a hero, and she was only 11 years old when she started to speak out about the right of all woman to education.
These 5 incredible women have shown leadership for women all around the world. Please share their stories and continue to learn about these leaders that have changed the world for the better. For more information about International Women's Day, visit our social media page.
About International Women's Day
The story behind International Women's Day started back in 1917 when women gained suffrage in Soviet Russia. In honor of women gaining suffrage, March 8th became a national holiday for communist countries and socialists. These events later sparked women gaining suffrage around the world.
Later, on September 30th, 1918, President Woodrow Wilson gave a speech before Congress in support of guaranteeing women the right to vote. Although the House of Representatives had approved a 19th constitutional amendment giving women suffrage, the Senate had yet to vote on the measure.
There after in 1977, United Nations recognized March 8th and started celebrating the day as International Women's Day. To learn more about International Women's Day, visit their website.
As a locally owned boutique staffing agency, we are able to develop a detailed understanding of your staffing and recruiting needs, and therefore providing you a tailor-made approach to your staffing solutions. It is our policy that every assignment is an opportunity, every employer is a priority, and every candidate is an asset. We strive to create long-term relationships with client companies and job seekers to make sure we make each party find their perfect match.
With close to two decades of experience working in the Southern New England area, we fully understand the local job market which helps us find the best fit for both the client company and the job seeker. Are you still not sure about using our staffing agency? Let us prove it to you.