Job Market Overview 2022: The Great Reshuffle
In 2022, workers will be demanding more out of their jobs than ever before. Employees want to feel fulfilled by their work rather than go through the motions. With so many job openings available, employees are willing to relocate or change careers to find what they are looking for. But how do you know what workers will demand? That's where our research comes in! Read on for an inside look at the future of work and how it could affect your business.
The Great Reshuffle of the last year isn't going away. The pattern is expected to continue, with new issues taking center stage in 2022.
For the millennials in the workforce, switching from job to job is now becoming a more accepted way of life. With most employees in their early 20's only able to experience working remotely to start their career, many are looking at remote work as a necessary perk for their job search.
The U.S. Bureau of Labor Statistics' most recent report found that in 2020, employees averaged around 4.1 years with their company. However, with the Mass Resignation and the Great Reshuffle now taken into account, look to see that number head towards the mid-3's.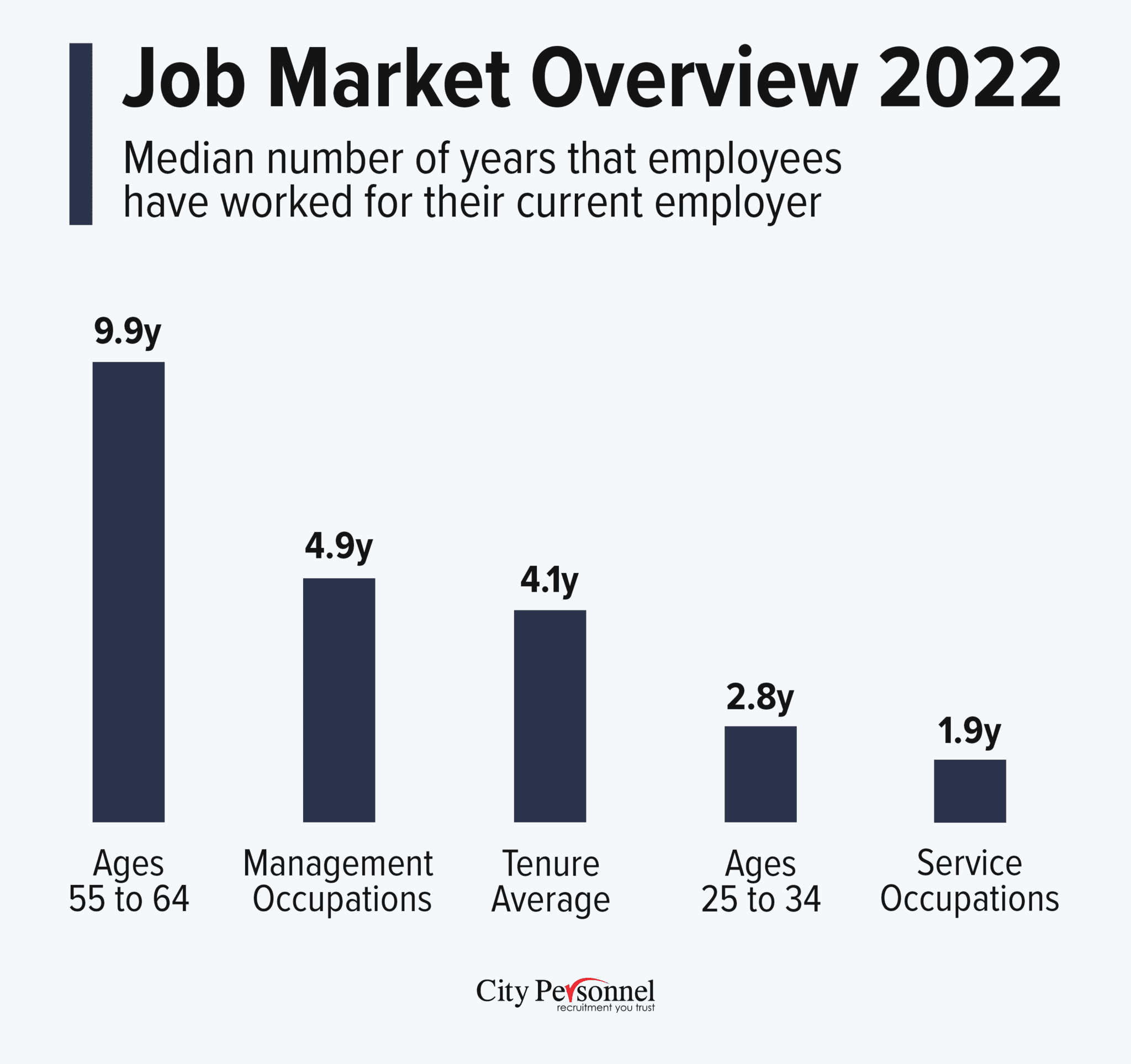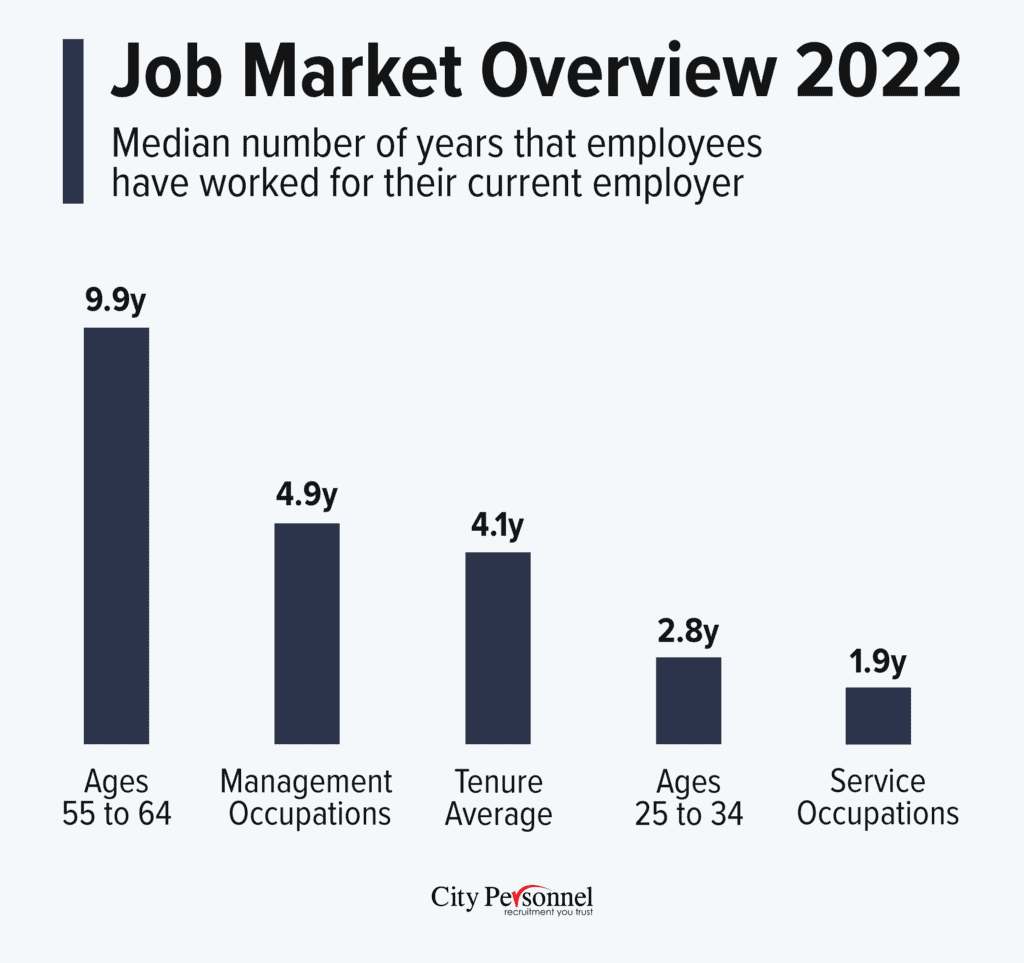 What does this mean for business?
Employers will need to focus on creating a company culture that is both appealing and sustainable. Workers are no longer content with simply working their hours and collecting a paycheck; they want to be engaged in their work, feel like they're making a difference, and have the opportunity to grow professionally.
In order to attract and retain top talent, businesses will need to offer benefits such as flexible work arrangements, remote work options, continuing education opportunities, mental health resources, and more. The days of the "job for life" are long gone, so it's important for companies to stay ahead of the curve when it comes to what workers want.
It is crucial now more than ever to continue to stay ahead of what employees want. Back a few years ago, there were more candidates seeking work than job openings. However, as you may know, this has changed.
Every decade or so, there is a change in the workforce. Back a few years ago, baby boomers held the majority of the positions in the workforce. Now, baby boomers are ages 57-75, meaning most are entering retirement. 
Since 2020, when the United States was out of its most recent recession/depression, there have been fewer workers competing for job openings. This has forced employers to increase the responsibilities to their employees without offering a substantial raise.
These changes, such as less stability and unpredictable schedules, have led to fewer people applying for jobs. Don't let the change of workforce hurt your company's success. Get ahead of it and offer the benefits needed to reduce employee turnover.
Are you ready for 2022? Stay tuned for more insights.