Happy Black Business Month! Black Business Month is celebrated in the United States during the entire month of August. This holiday was created to encourage black entrepreneurship and to promote black-owned businesses.
During the month of August, black-owned businesses are highlighted and given recognition by many news broadcasts, online blogs, and more! Additionally, this is the time customers are encouraged to support black-owned businesses.
As a black-owned business ourselves, we think it is important to also show some recognition to other black-owned businesses in our area. In this blog, we are going to feature five black-owned businesses you should check out!
Latest News on Black Businesses
Black Business Month is an important time to celebrate the achievements of black entrepreneurs and to promote economic empowerment within the black community.
According to the latest census data release, there were 3.12 million black-owned business in the United States, generating $206 billion in annual revenue and supporting 3.56 million U.S. jobs.
Even though just 2.4% of U.S. business have black owners, the data shows that Black-owned businesses are on the rise in America, and are playing an important role in the economy. These businesses provide jobs for millions of Americans, and contribute to the growth of the economy.
In honor of Black Business Month, here are five black-owned companies in Rhode Island we would like to highlight and support.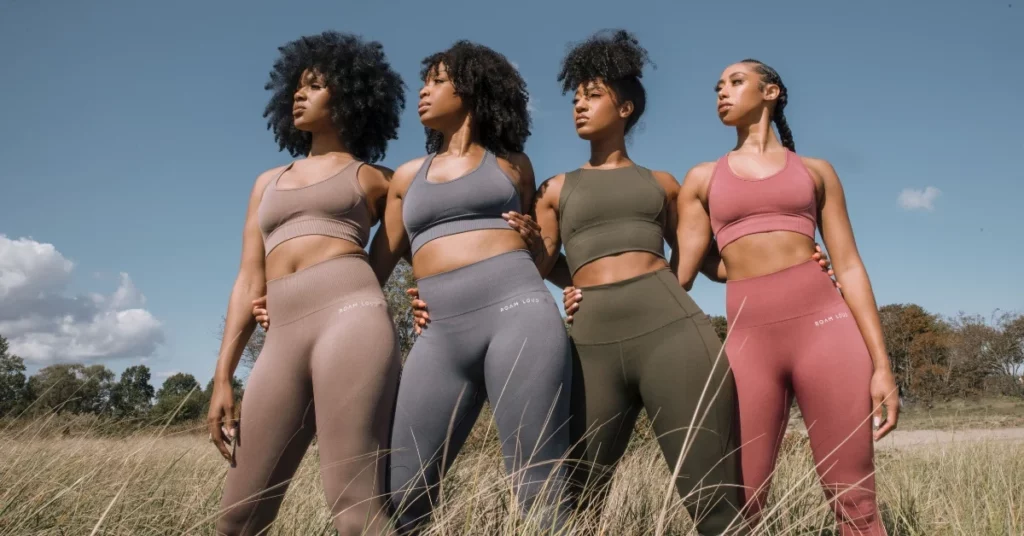 Roam Loud is an athletic and athleisure wear company founded by Toyin Omisore, a thirty-five-year-old entrepreneur from the south side of Providence. The brand has recently gained national attention, and their items are now available for sale at Kohl's department stores across the country.
Roam Loud's mission is to empower and encourage all women, with a special focus on celebrating black women.
The brand's unique aesthetic and mission has resonated with many customers, resulting in its recent success. Whether you're looking for fashionable and comfortable workout clothes or everyday athleisure wear, be sure to check out Roam Loud at your local Kohl's store.
Looking for a healthy and natural skincare option? Look no further than Soulita! This organic skincare business was founded in 2019 by Lexus R. S. Fernandez, who was determined to provide customers with quality products made with essential oils and other extracts. The company is based in Rhode Island, and you can shop her popup shop downtown Providence at 229 Westminster Street.
So what are you waiting for? Head to Soulita today and start feeling your best!
Brittanny Taylor Photography
Are you looking for a photographer, yoga instructor, or even empowerment coach? Brittanny Taylor is a woman of many talents. Brittanny is a Providence-based photographer with years of experience taking photos for weddings, engagements, fashion, and much more!
If you are in need of a photographer or a life coach, Brittanny is a great choice!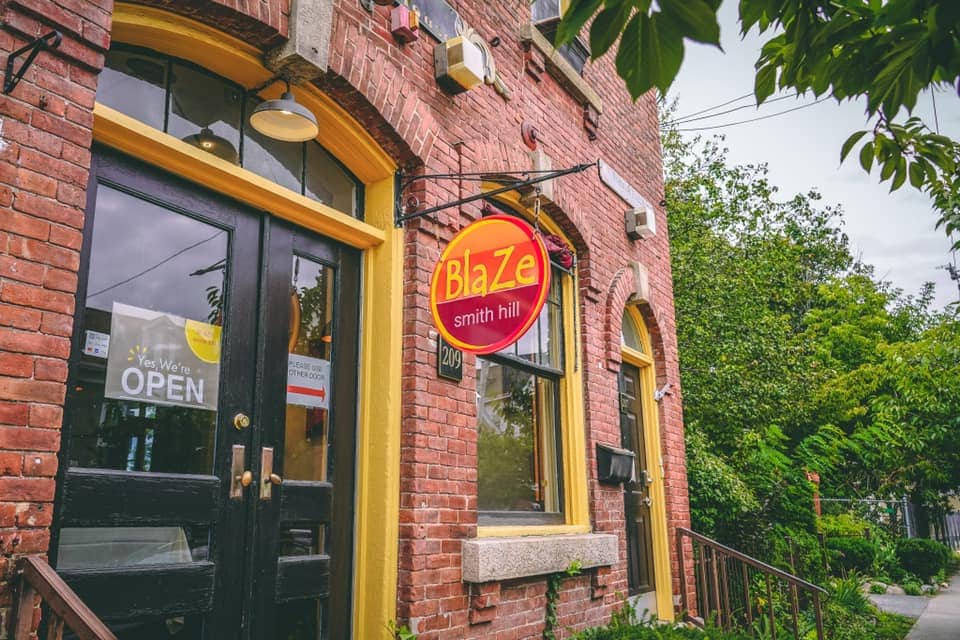 The long-awaited return of Blaze Smith Hill is finally here! After a five-year hiatus, the popular restaurant has reopened its doors under new ownership. Culinary fixture and chef Phyllis Arffa has teamed up with Berry-Jean Murray to open Blaze Smith Hill inside the former Brooklyn Tea, Coffee and Guest House.
The new menu features some of the old favorites from Blaze that we know and love, like spanakopita pizza, beef tenderloin and salmon teriyaki. But Arffa is also cooking up some new dishes like jerk chicken and catfish, and baking cornbread. So come on down to the new Blaze Smith Hill and enjoy some of your old favorites – or try something new! Either way, you're in for a treat.
Garden of Eve Caribbean Cuisine
Garden of Eve is a Haitian restaurant in Rhode Island that is dedicated to serving authentic Caribbean dishes. The restaurant is owned and operated by chef Yveline Bontemp, who is a graduate of the Rhode Island Community Food Bank's Community Kitchen program.
Garden of Eve has won many awards including the Best Of Rhode Island Award for Caribbean Food. The restaurant offers dishes such as curry chicken, beef tasso, oxtail stew and other Caribbean specialties. 
The jerk chicken is a popular dish at Garden of Eve and one of our favorites. The chicken is marinated in a mixture of spices and then grilled or roasted. The spices used in the marinade give the chicken a spicy, smoky flavor that is very popular in Caribbean cuisine. If you are looking for a delicious and authentic Caribbean meal, be sure to check out Garden of Eve.
As a black-owned business ourselves, we think it is important to also show some recognition to other black-owned businesses in our area. We hope you have a chance to support the five local black-owned businesses that we listed!
If you're looking for unique and innovative products, services, or just a great place to spend your money, then look no further. These businesses are the real deal and they deserve your support.