City Personnel is proud to announce that, for the third year in a row, we have partnered with Foster Forward for their Annual Pajama Drive for Children & Teens in Foster Care.

If your office would like to participate and make a donation, please contact us at marketing@citypersonnel.net to schedule a time to collect any donations. Donations can be picked up through Tuesday, November 23rd.

Alternatively, please feel free to drop off any donations at our office located at 235 Promenade Street, Suite 401, Providence, RI 02908, no later than Monday, November 28th.
The Advantages of Working with a Staffing Agency vs. Hiring an Employee Directly
Check out our new blog post where we discuss the advantages of working with a staffing agency versus hiring an employee directly!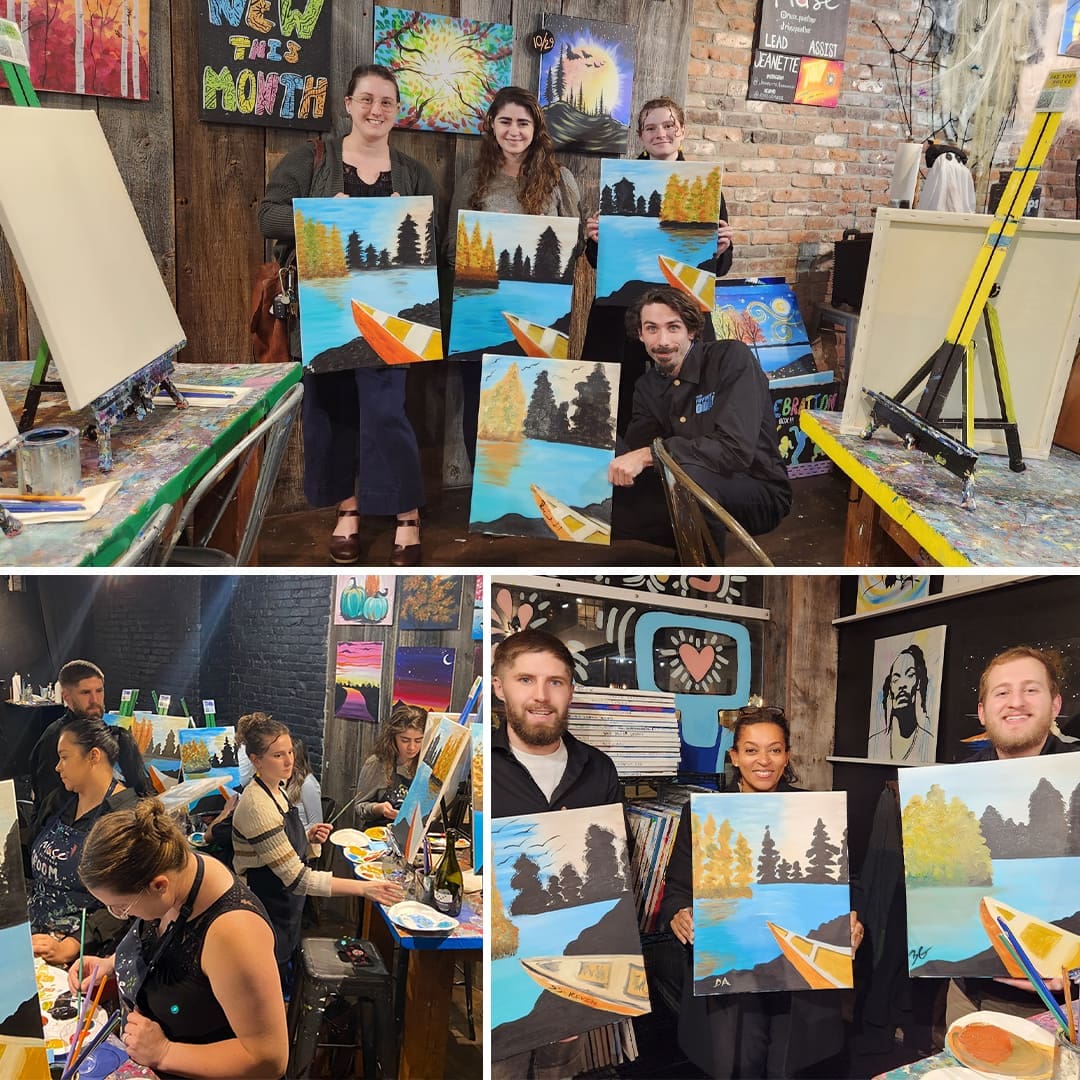 Team Night at Muse Paintbar
City Personnel team night was a blast! Thank you, Muse Paintbar, for helping us paint these masterpieces!
Who do you think had the best painting?
Poll Results: Have you ever given up on a job application because it was too long?
We asked our followers if they have ever given up on a job application that was too long, and 93% said yes.
By reducing your application process to 5 minutes or less, you can increase your applications by up to 365%.
Quiz | What's Your Leadership Style?
Take this quiz to learn more about your leadership style and how you can develop your leadership skills!
Give us a call at (401) 331-2311 if you are interested in interviewing any of the candidates listed!
5+ Years of Experience
Proficient in Microsoft Office
3+ Years of Experience
Proficient in Microsoft Office
10+ Years of Experience
Proficient in ISO ClaimSearch
1+ Years of Experience
Proficient in Microsoft Office
November Hall of Fame Candidate
We are proud to announce that our Hall of Fame Candidate for November is Yanelva!
Yanelva was selected as our Hall of Fame Candidate for November because of her great work ethic, customer service skills, and eagerness to learn new skills! We reached out to her current employer, and here was their statement, "Yanelva has been selected for City Personnel's Hall of Fame. As someone who has directly supervised her and worked hand in hand with her, I can say this is a wise and well-deserved selection.
I have been able to witness Yanelva's growth as she has pushed through training and into fully tackling the responsibilities of her job head-on. Yanelva is someone who thrives when given a challenge or new responsibility and is given the freedom to rise to the occasion on her own. She delights in her own accomplishments and shares a positive attitude with those around her, always willing to lend a hand. Although just out of training herself, she has already been entrusted with spending time with new trainees to pass off her good work ethic and knowledge to guide them to be as successful as she has been in her own position. This is an earned responsibility. She has not disappointed. We are lucky to have her as part of the team and look forward to seeing just how far her own drive can take her."
We are very happy to see Yanelva succeed at her current role, and look forward to seeing her continued success!