Looking for a unique gift for your friends and family this holiday season? Or maybe you're just looking to get out of the house and do some shopping? Either way, Providence has got you covered. This Saturday, November 26th, is Small Business Saturday – a day dedicated to supporting small businesses across the country. Here is our list of 5 local businesses you need to check out!
What is Small Business Saturday?
Small Business Saturday is an American shopping holiday held on the Saturday after Thanksgiving during one of the busiest shopping periods of the year. The day was created by American Express in 2010 as a way to support small businesses and encourage people to shop at local businesses during the holiday season. Many small businesses offer special deals and promotions on Small Business Saturday, and some communities hold events or rallies to support local businesses.
In recent years, Small Business Saturday has become one of the most popular shopping days of the year, with people spending billions of dollars at small businesses across the country.
Whether you're looking for unique gifts, supporting your community, or scoring great deals, Small Business Saturday is a great day to shop small. With Small Business Saturday only being a few days away, we wanted to share with you some of our favorite businesses in Providence, RI!
The first store on our list that we wanted to feature in our blog is The Matchbox. The Matchbox is a one-of-a-kind shop located in the heart of the Fox Point Neighborhood of Providence. The Matchbox is collaboratively owned by local artists Milkcan Industries and Parched.
Parched focuses on graphic design, screen printing, hand-painted signs, and producing top-quality soft goods. Parched was originally incorporated in 2019 and continues to design and create items that they are proud to share with the Providence community.
Milkcan Industries was founded in 2017 after its owner had a 20-year career making one-of-a-kind furniture. Their current goal is to "make people laugh by shedding some "truthiness" on our wonderful and sometimes run-down state."
The Matchbox offers a wide selection of Rhode Island themed t-shirts, sweatshirts, hats, mugs, stickers, magnets, posters, printers, and more!
The second business we are highlighting in our Small Business Saturday blog is Hegeman & Co. Hegeman & Co was established in 1970 by Richard Hegeman, a skilled bench jeweler and lapidary. Hegeman ran the store for almost 50 years until his passing in 2018.
After his passing, his great friend and former business partner, Robert Corio, took over ownership of the store.
Corio is a highly respected and accomplished fine jeweler in his own right, having started Robert Corio Designs in 1974. Now, a father and son team, Corio and his son Matt run the Providence store, creating beautiful specialty designs for customers. If you're in the market for a one-of-a-kind piece of fine jewelry, Hegeman & Co is the perfect destination. With a rich history and a dedication to craftsmanship, you can be confident that you're in good hands.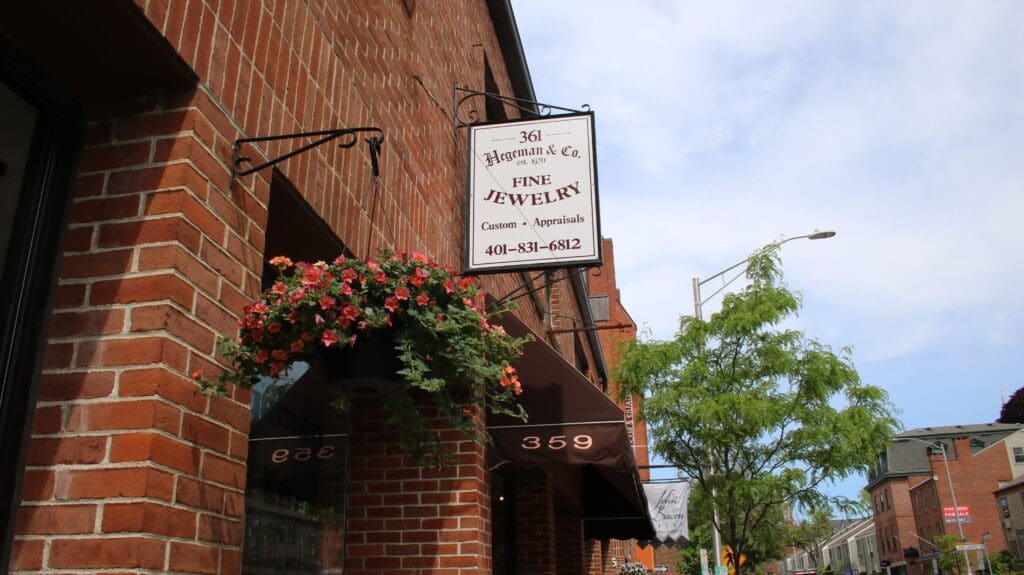 Are you looking for gift ideas for friends and family members that love wine? Well, look no further. Bin 312 is one of Rhode Island's newest wine shops full of eclectic, exclusive, and interesting wines that you will love.
The customer service at Bin 312 is the best in Providence. The owners of the store remember everyone by name, where you are from, and what you like to drink. Also, Bin 312 has Thursday night wine tastings, which are a must try because they feature a variety of winners in the store.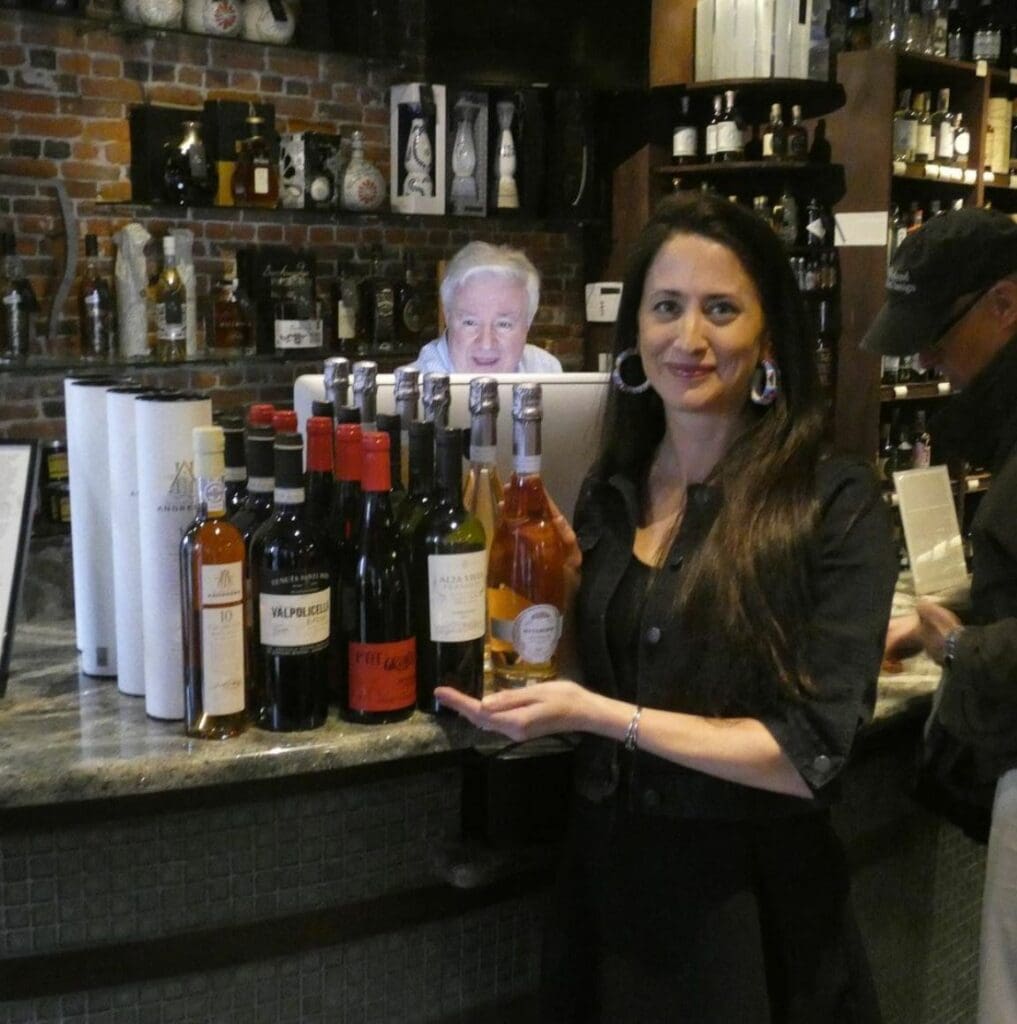 One of our favorites on this list is Coffee Connection in Providence. When Coffee Connection was first founded in 2001, it was nothing more than a traditional bakery selling bread, pastries, and a single blend of Columbian coffee. However, as the years went by and the company grew in popularity, the concept began to evolve. The company launched flavored signature coffees and started to focus more on breakfast and lunch. Eventually, a curated menu was developed that has continued to grow and evolve over the years. 
Today, Coffee Connection is five cafes strong and looking to expand to its sixth location. The company has come a long way from its humble beginnings, but it remains dedicated to providing its customers with quality coffee and food.
What is great about Coffee Connections is that you can stop by their Providence location on Saturday morning to grab a coffee before you start shopping at the other stores on this list!
Farm Fresh Providence Farmers Market
Looking for a local farmers market that is open year-round? Providence Farmers Market has a large selection of local farm and food vendors in a facility designed for hosting year-round markets! Currently, Providence Farmer's market has over 60 local vendors and will have those vendors until the end of December!
Farm Fresh Rhode Island has come a long way since its humble beginnings as a Brown University student project. Today, the organization is a nationally recognized nonprofit with a dedicated team of over 50 full- and part-time/seasonal employees. Farm Fresh Rhode Island's work is essential to growing and strengthening our local food system!
So, if you are looking for some fresh food this holiday season, please check out the Providence Farmers Market!
Even if you are unable to visit any of these places on Small Business Saturday, that doesn't mean you can't support these fantastic local businesses year-round! When you are shopping for holiday gifts, remember to shop local if you can!