Does your office have cleanliness issues? Is the décor boring and uninspiring? How about the break-out space and storage capabilities? Many things can affect your employee's moods – even a messy kitchen.
When it comes to office wellbeing, there are a few key things that you can do to help create a healthier and happier work environment. Here are 8 top tips to improve office wellbeing.
Encourage work-life balance
While employers don't have full control when it comes to their employees maintaining a healthy work-life balance, there are still things that can help incorporate it as part of company culture.
It's a good idea to consider offering your employees the option to work remotely, from a flexible 3-2-2 workweek to working fully remote. While some employers believe remote work causes a drop in productivity, studies have shown it actually increases productivity.
Additionally, other companies have suggested that remote work can cause a lack of team bonding. While this is the case, there are ways to allow your team to still bond with one another with virtual team building activities!
Employees have said remote work has helped them concentrate more, enjoy the increased free time, and lower commuting expenses (especially with the rise of gas prices). While the separation between work and home is often raised as a concern with remote working, overall it helps the employees feel more valued when they know they are trusted to perform tasks at home or on a flexible schedule. Plus, you'll be empowering them to manage their own time.
You should also regularly review your employees' workload to reduce employee burnout.
Most modern offices have an open plan to allow working with a flexible layout. While this is practical, it can often mean that the room looks a little plain and sterile. One easy solution for boosting office aesthetics and improving moods is to bring the outside into the office with house plants.
Not only do plants serve as attractive office decor, but some can also increase oxygen levels and help reduce noise in large open-plan spaces. Larger plants are also able to help employees feel less overwhelmed and distracted as they can serve as sight blockers.
So, what's the best way to go about choosing plants and adding greenery to your office? You could encourage employees to bring in plants from home or provide each team member a budget to purchase desk plants for them to look after (this also promotes regular work breaks when they need to undertake plant maintenance). Alternatively, you can purchase some large plants using the office budget. If you're not sure how many to buy or where to place them, use this as an opportunity to get everyone involved with this office project.

Improved lighting in the office benefits your employee's feelings of well-being and can boost productivity. Additional lighting can also help prevent physical issues like eye strain, headaches, and even depression.
You should aim to make as much use of natural light as possible. Do this by ensuring any windows are free from obstructions and positioning desks facing or next to windows to reduce screen glare. Of course, all offices have a finite amount of natural light, so if there isn't enough light in your office, the next step is to invest in artificial lighting. 
Go for cool-toned lighting where possible as this promotes wakefulness. Lights using LED panels in ceiling tiles are handy as well, as are desk lamps or day lamps for each desk. Day lamps are bright, portable LED panels that replicate daylight and work to boost moods and support your production of vitamin D.
Switch up the office decor
If the office seems a little dull and lackluster, there's no need to waste time guessing what might make employees happier when it comes to the decor when you can get them directly involved. Ask them what sort of decor changes they'd like to see – sometimes, it's just that the office hasn't been decorated in 20 years and needs an update.
Consider repainting the walls and replacing old furniture. It's also worth checking under the carpet, as you might find some attractive original wooden flooring.
Often, lots of clutter can contribute to spaces looking a little shabby. Ask your team if they need more storage or disposal facilities and encourage your teams to sort through any clutter they find in their desk or around the office.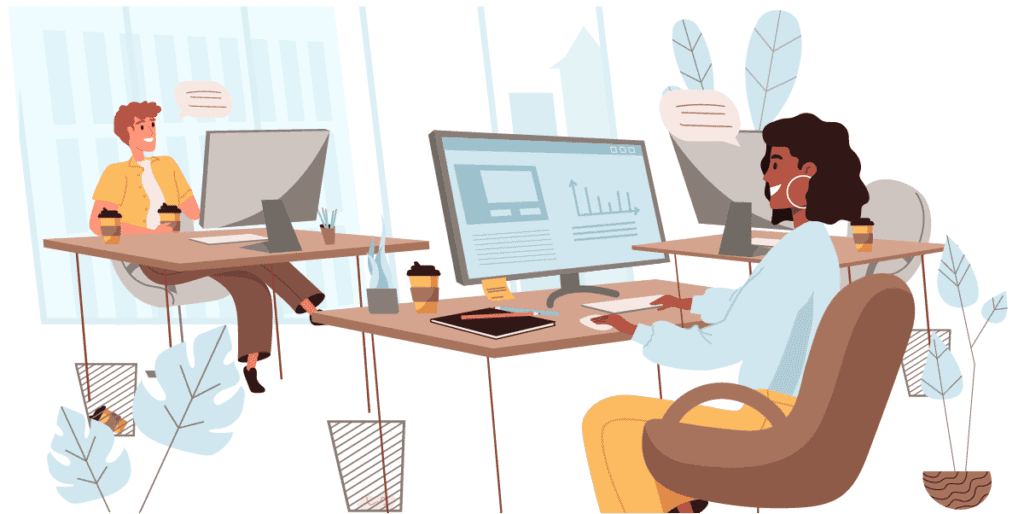 Provide quiet rooms or areas
While many enjoy the hustle-and-bustle of a busy office, it can be overwhelming for some.
Implementing a quiet room or dedicated safe space can be the solution to many issues surrounding employees becoming overstimulated.
You can purchase quiet room pods that are standalone in the room and come complete with sound protection. Alternatively, designate an unused space in the office and furnish it with comfy chairs, desks, tables, and beanbags. Ensure that this area stays quiet by enforcing a 'no noise' rule or adding soundproofing if possible. 
With the ever-increasing demands of modern working life, the break room in your office is an important space where employees can grab a bite to eat, a hot drink, or simply take the time to relax and enjoy a break. 
But from crusty microwaves to stinky fridges, the break room can become a place of despair and chaos. To combat this, make sure your supplies are kept stocked up and that all appliances are cleaned weekly.
You should also consider the seating arrangement. Employees sit in an office chair all day, and it's better if they have somewhere equally or even more comfortable to rest, so go for sofas and armchairs as well as the usual table chairs. It's also worth making sure you're providing enough amenities, such as coffee machines, TVs, snack dispensers, or even a gaming console.
One company that does an exceptional job at creating a fun environment is Google. Google has hundreds of fun rooms that employees can use during their workday including a gym, free cafe, quiet rooms, and much more.
Encourage a collaborative culture
Inspiring a collaborative workplace environment starts with management. This means you need to empower people to work as a team and support them with any tools they might need to do so. Remember to let them share their opinions and have a say on what's going on. Work toward a culture that rewards them for getting involved.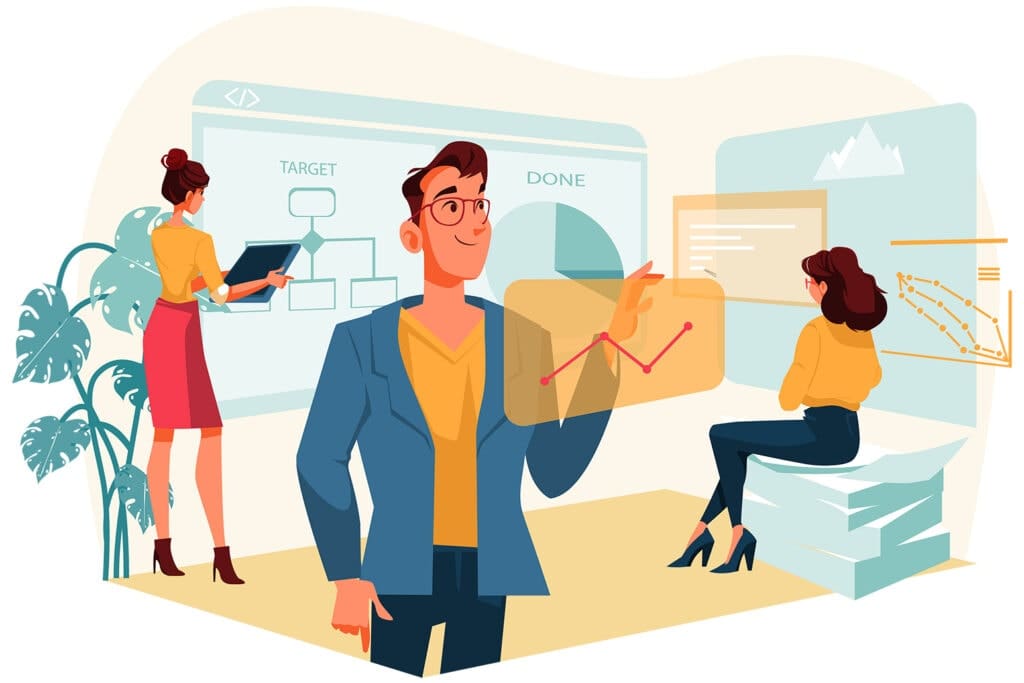 If you have many home-based or hybrid workers, you'll want to consider how well your software solutions encourage collaborative working. You might need to invest in messaging systems, digital project boards, or other tech solutions that are created to solve team working issues. 
Building personal connections also helps employees feel like an integral part of the team. Host regular socials and outings where everyone has the chance to bond and connect. Why not commit to taking the team out for lunch once a week?
Set up an away day or team-building activity
Everyone feels better with a bit of fresh air or a change of scenery, and getting out of the office together encourages your employees to get to know one another and improve their relationships. So, an office away day is a great idea to make everyone feel more comfortable and settled at work.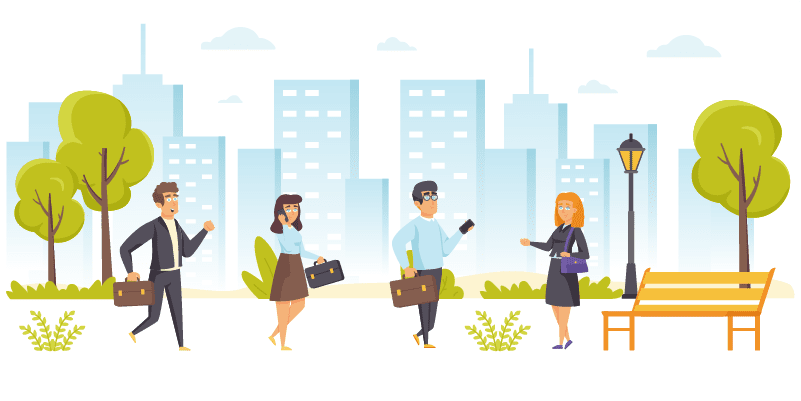 Here are some ideas:
Escape rooms

Laser Tag

A day in the park playing games

Charity walks or fun runs

Field trip to a local attraction

Treasure hunts

Bowling

High Ropes courses
If you're nearby stunning woodland or a coastline, then there are likely loads of things to see and do. Perhaps a long walk with ample opportunities for refreshment is the perfect low-cost idea for your team?
From switching up the decor to providing quiet rooms, you now have lots of options when it comes to improving office wellbeing for your employees. Which will you try first?