If you're a recruiter or job seeker, you know that staying up-to-date on the latest news and trends is essential to your success. That's why we've put together a list of the top 5 recruitment blogs! These blogs contain information on everything from job search tips to HR news. Whether you're just starting in recruiting or have been in the business for years, these blogs will help you stay up-to-date on everything recruiting.
Top 5 Blogs for Recruiters
In recent years, the staffing industry has significantly changed, with new technology impacting how recruiters source, hire, onboard, and manage candidates. As a result, it has become increasingly crucial for staffing professionals and job seekers alike to stay up to date on the latest industry trends. However, with limited time on their hands, it can be difficult for busy professionals to scour the internet for relevant, refreshing content in the recruitment field. To help make things easier, we've compiled a list of the top 5 recruitment blogs!
As we said before, the staffing industry is constantly evolving, and one of the best ways to stay up-to-date on all the latest news and changes to staffing is to read The Staffing Stream blog!
The Staffing Stream is an online community that connects people who work in the staffing industry. By bringing together hundreds of individuals from across the globe, The Staffing Stream will provide a wealth of resources and information to help everyone succeed in their job.
In addition to connecting staffing professionals, The Staffing Stream will also offer tools and resources to help users be more efficient and effective in their work. Whether you're looking for advice, information, or simply want to network with other staffing professionals, The Staffing Stream is the perfect place to start.
As a local agency with only one office in the small state of Rhode Island, it may seem odd that we put ourselves on this list. However, we pride ourselves on supplying new, relevant information about the staffing industry promptly to our readers!
We have over one hundred blogs written to help recruiters and employers find the right talent in this job market. Additionally, we supply job seekers with the advice they can't find anywhere else on the internet. Want to learn more about what recruiters look for on candidate resumes? Want to learn how employers view soft skills? We have all this information and much more in our blog!
Currently, most of our blogs rank on the first page of Google due to the significant time we spend researching the information you want to know about the recruiting industry. If you are looking for tips and tricks on recruiting or want some job-search advice, we are here to help!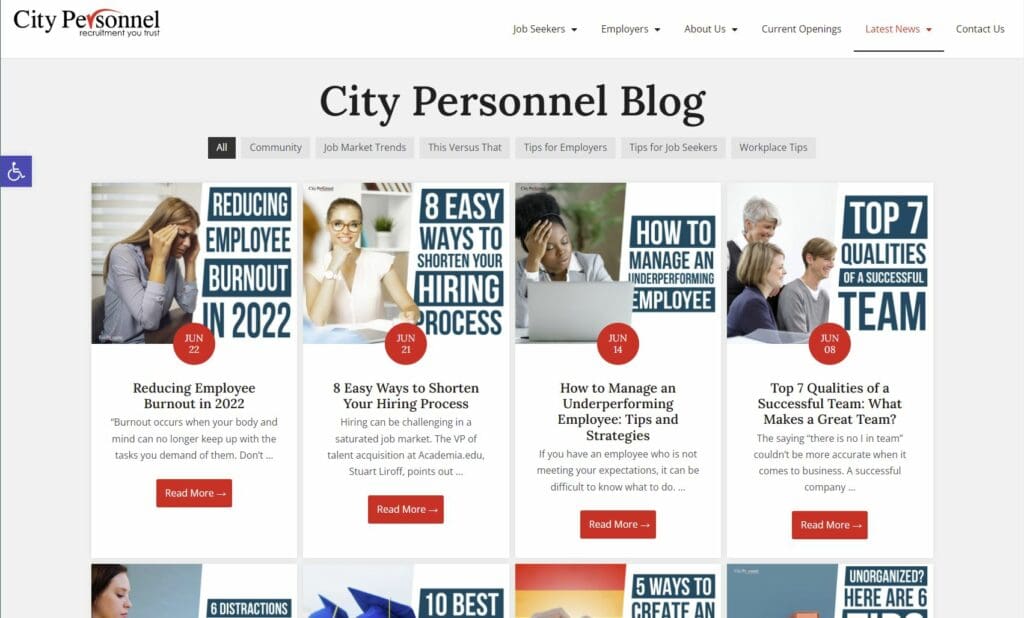 Oorwin is a cutting-edge software platform that offers a comprehensive suite of tools to help staffing agencies and consulting companies foster productivity and growth. Built upon nearly a decade of research and experience, Oorwin is poised to change traditional hiring practices, sales, and customer experience with its ease of use and simplicity.
As a product, Oorwin is a unique blend of technology at its core and customer-focused support that empowers companies to work seamlessly across geographies, offices, and remote work landscapes. With its powerful tools and functionality, Oorwin helps staffing companies source and place the best talent faster while assisting consulting firms to increase sales productivity and close more deals. Additionally, Oorwin's has one of the best blogs on the internet to learn about their new technology and other recruiting tools that will help your company find the best talent on the market.
Oorwin is quickly becoming the go-to solution for staffing agencies and consulting companies looking to streamline their operations, drive growth, and learn more about the technologies other recruitment agencies are using.
If you're looking for a platform that can help your business stay ahead of the competition, look no further than Oorwin.
Are you looking for a more visually appealing blog to help with your recruitment needs? Undercover Recruiter is worth checking out! The blog focuses on employer, recruiter, and candidate needs in three different sections. You'll find sponsored content as well as various guest posters writing on a variety of topics related to recruitment. 
The user experience is fantastic, and the site's overall design is extremely pleasing to the eye. Whether you're looking for help in recruiting or are just looking to stay up to date on the recruitment industry, Undercover Recruiter is a great resource to have at your fingertips!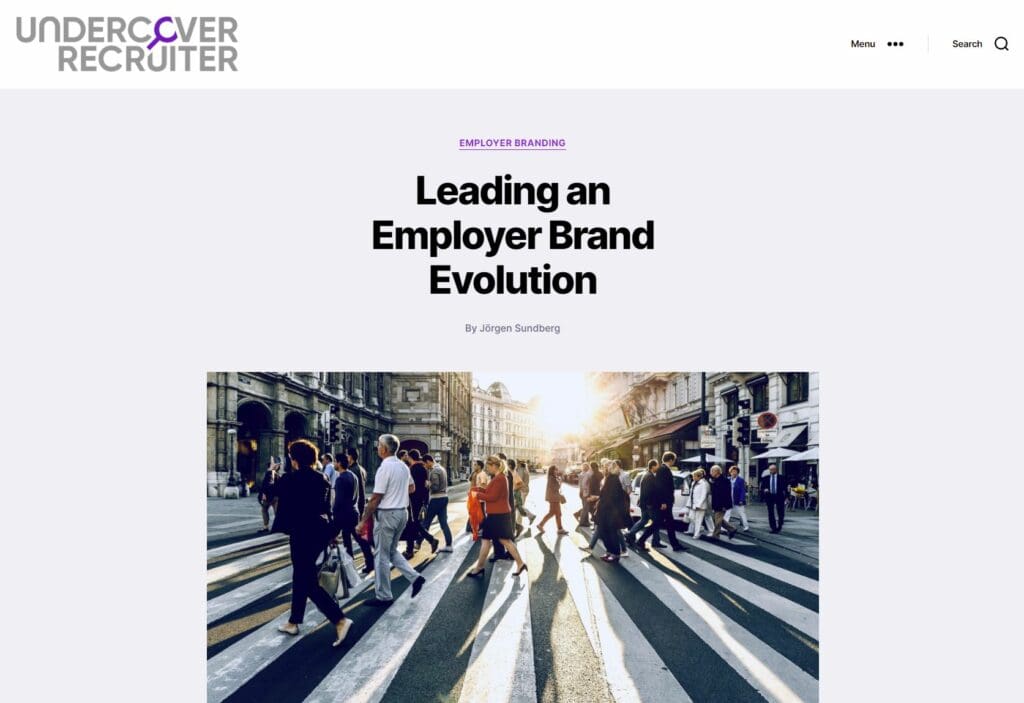 Recruiter.com is a valuable resource for HR professionals working in the recruitment field. The site provides insights, in-depth articles, and often valuable tips and tricks to help recruitment professionals succeed in their work. The site also contains a great deal of information on the latest trends in recruitment, which can be extremely helpful in keeping up with the ever-changing landscape of the recruitment industry. 
In addition, recruiter.com also offers a wide range of tools and resources that recruitment professionals can use to help them in their work. Overall, recruiter.com is an essential site for anyone working in the field of recruitment, and it should be included on any list of the top recruitment blogs.
We love getting new recommendations for blogs to check out! Our team is always looking for interesting and informative blogs that our readers will enjoy about the recruitment industry. 
If you have a favorite blog that you think we should know about, please contact us and let us know! Be sure to tell us why you think it deserves a spot on this list. Is it because the writing is exceptional? Are the topics fascinating? Or maybe the author has a unique perspective? Whatever the reason, we want to hear from you!