The city of Providence, Rhode Island, is a great place to live and work. With its vibrant culture and diverse economy, there are plenty of opportunities for those looking for employment. But what are the most in-demand jobs in Providence right now? Here's a look at six of the hottest jobs and industries in the city!
The healthcare industry is booming in Providence, and nurses are in high demand. From registered nurses to nurse practitioners, there are plenty of opportunities for those with the right qualifications.
According to the Rhode Island Department of Health and Human Services, nursing assistants and registered nurses (RNs) are among the healthcare occupations with the most projected demand. This is due to an increasing need for healthcare services in the area, as well as a higher turnover rate of existing staff. The average salary for an RN in North Providence is between $35-$55 per hour, making it an attractive option for those looking to enter the field. Additionally, there are many companies hiring for registered nurse jobs in Providence, such as Lifespan, Kent Hospital, CareerStaff Unlimited, and Providence Community Health Centers.
Overall, the nursing industry is booming in Providence and offers great opportunities for those looking to pursue a career in healthcare. With competitive salaries and a wide range of employers hiring RNs, it's no surprise that this profession is one of the most sought-after occupations in Rhode Island.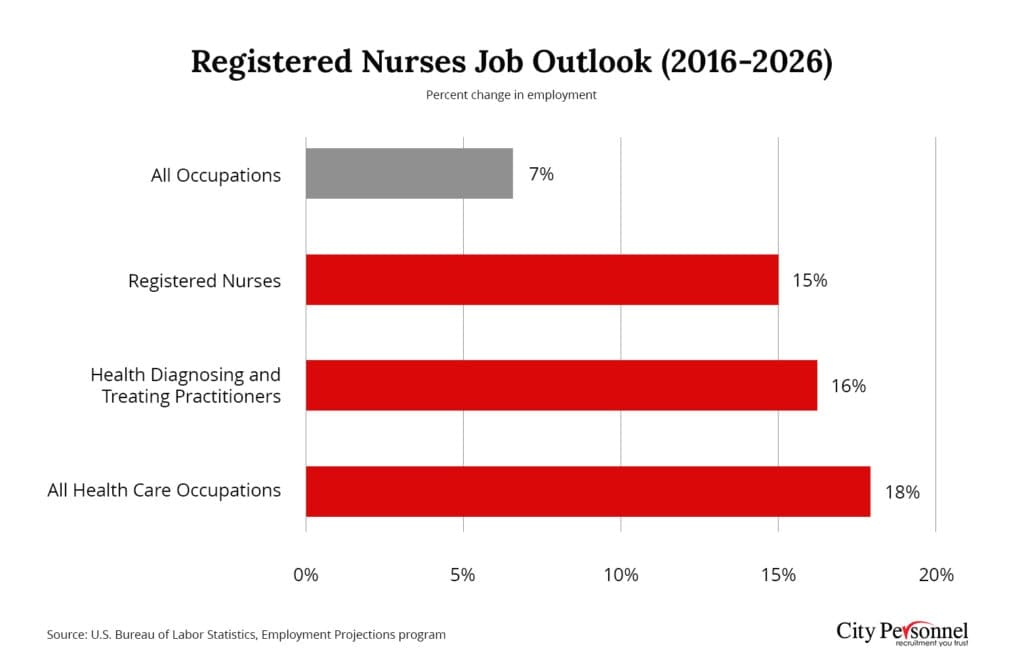 The retail industry in Providence, Rhode Island, is in high demand for employees. With the growth of online shopping and e-commerce, retailers are looking for workers to help manage their supply chains and digital commerce. According to Trading Economics, retail sales grew 6% year-over-year (YoY) in 2022, and it is projected to increase by 4.5% in 2023.
The pandemic has caused a great reset in the retail industry as well as other industries around the world. To remain competitive, retailers had to adapt quickly and take advantage of new technologies such as artificial intelligence (AI), machine learning (ML), and robotics process automation (RPA). According to Forbes' Four Trends That Will Shape Retail In 2023 article, new technologies will help retailers improve their customer service experience while reducing costs associated with manual labor processes.
Overall, the retail industry in Providence is booming with opportunities for employees who can keep up with the changing trends and demands of customers. By leveraging new technologies such as AI, ML, and RPA, retailers can create better customer experiences while remaining profitable during this time of great reset.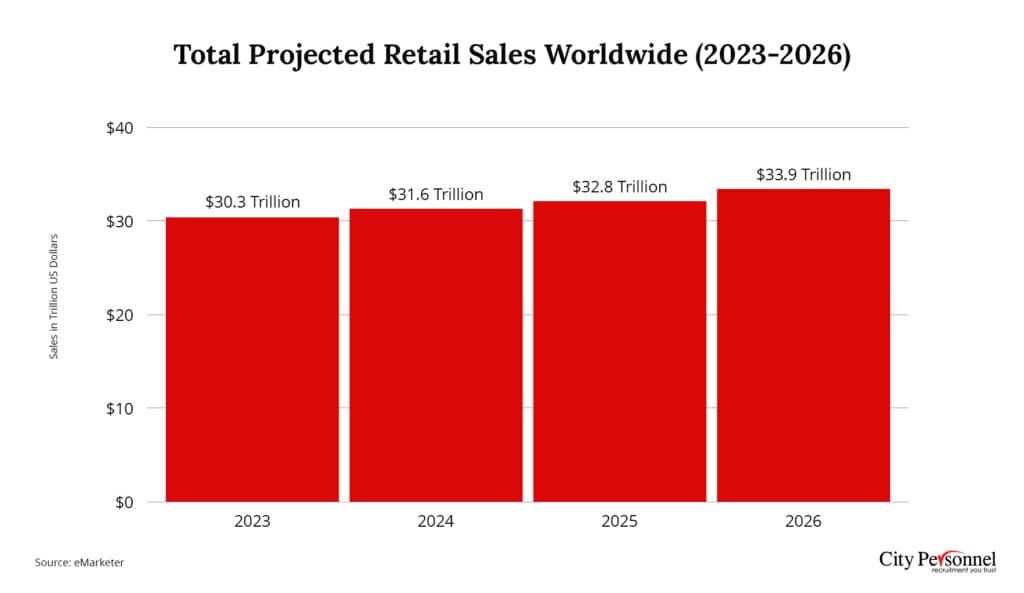 The technology industry in Providence, Rhode Island, is booming and in high demand for employees. According to Cyberstates 2020™, the information technology (IT) employment in Rhode Island totals more than 32,000 workers. Additionally, Providence's median tech wages are 98% higher than median national wages, with a median wage of $90,765.
Overall, the technology industry is thriving in Providence, with many opportunities for employment and career advancement. With its high wages and numerous benefits offered by top tech companies, it's no wonder why this city is predicted for tech job growth.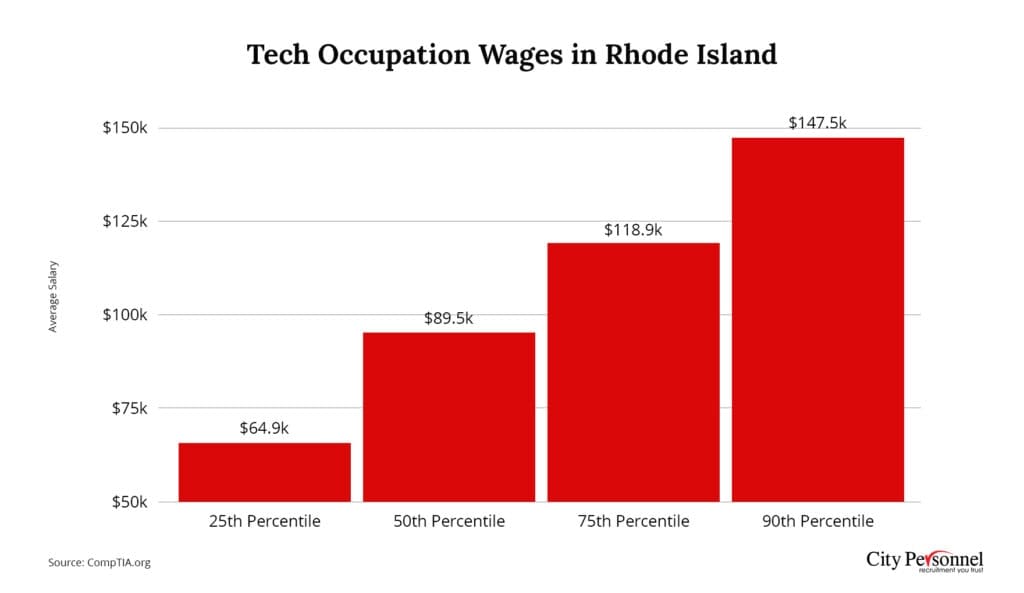 In addition to traditional educational roles such as teachers and professors, there are also a variety of other positions that are in demand within the education industry. These include librarians, counselors, administrators, and support staff. All of these roles require specialized skills and knowledge to be successful in their respective fields. Furthermore, many employers are looking for individuals with a passion for teaching and helping others learn.
Rhode Island also consists of 13 accredited, degree-granting institutions operating in the state, including two research universities, a community college, and a school of art, which employ thousands of Rhode Islanders.
The job market within the education industry is highly competitive due to its growth potential and its ability to provide long-term career opportunities. Those interested in pursuing a career in this field should consider researching available positions and developing their skills accordingly. With the right qualifications and experience, individuals can find rewarding careers that offer stability and growth potential within this thriving industry.
With the city's booming economy and a need for infrastructure upgrades, businesses are looking to hire skilled workers to help with the growing workload. The demand for construction workers has increased significantly over the past few years, and it is expected to continue to rise in the coming years.
The shortage of skilled labor in the construction industry is a major concern for employers. With fewer people entering the field and an increasing number of projects requiring specialized skills, companies are struggling to find enough qualified workers. This has led to longer lead times and higher costs as companies try to fill positions quickly.
In addition, the cost of materials and supplies needed for construction projects has also been on the rise due to inflationary pressures. This has put further strain on businesses trying to keep up with demand while keeping costs down. Despite these challenges, many employers are still able to find qualified workers who can help them complete their projects on time and within budget.
Overall, the construction industry in Providence, Rhode Island, is facing both challenges and opportunities as it continues to grow. With more people entering the field and an ever-increasing need for skilled labor, employers have plenty of options when it comes to finding qualified workers who can help them meet their needs.
The outlook for the hospitality industry is optimistic, and businesses are doing what they can to reduce expenses and become more efficient. According to the Rhode Island Hospitality Association, 98% of restaurants experienced a decline in customer demand for indoor on-site dining due to the pandemic. However, now that the pandemic is over and masks are no longer required, restaurants are receiving the same demand they received before the pandemic. Currently, there are 1081 hospitality jobs available in Providence, Rhode Island, with salaries ranging from $20 – $26 an hour.
Overall, the outlook for the hospitality industry in Providence, Rhode Island, is optimistic, and there are plenty of job opportunities available for those looking to enter or stay within this field. With increased support from local organizations and businesses, these opportunities will only continue to grow over time.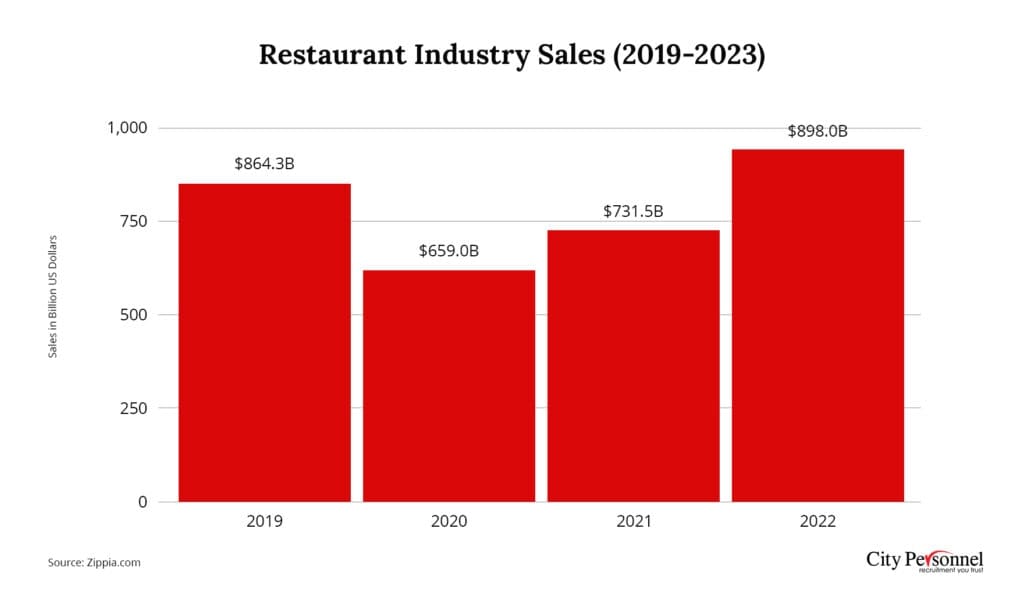 Providence is a great place to live and work, and these six in-demand job markets are sure to continue growing in the coming years. So if you're looking for employment in Providence, don't miss out on this amazing opportunity. Start exploring the city today!