Best Places to Visit in Westerly, RI
East Beach
Number one on our list has to be East Beach. I am sure you knew that one of the best places to visit near Westerly would be a beach, but this is not just any beach…
Before we tell you about East Beach, we do want to let you know that there are two beaches named East Beach in this area. One is located in Westerly, and the other is located in Charlestown. Both of these beaches have amazing views, and both would be listed on our top 5 places to visit, but instead, we chose to talk about the East Beach in Charlestown (even though this is a list for Westerly, RI).
Why we chose East Beach in Charlestown over Westerly
Originally, when we started to research the best places to visit near Westerly, we found that East Beach was ranked very high on websites like TripAdvisor and Yelp. However, when we first saw East Beach, we first thought of East Beach in Charlestown, making it first on our list. Here is why we thought of it first…
East Beach in Charlestown takes up three miles of shoreline connected to popular beaches like Misquamicut, East Beach in Westerly, and the Breachway.
East Beach may have the smallest parking lot and least amount of restrooms out of all state beaches in RI, but it is by far one of Rhode Island's unknown seaside treasures. The reason for this is not only because it is a beach, but it is an off-roading campsite where you can spend the night in the middle of the beach in your camper.
Driving on the Beach
East Beach offers a limited amount of passes each year to Rhode Island and out-of-state residents to drive on the beach and camp. Now, they require you to have a camper if you want to camp, but just being able to drive through trails on the soft sand for 3 miles is an experience in itself.
Even to make it more of a seaside treasure, they only let less than 30 people enter the off-roading part of the beach at a time. Meaning, if you can make it onto the off-road part of the beach, you and 29 others will be able to share 3 miles worth of beach.
If you do get a chance to visit this beach, you will not be disappointed. However, make sure if you go to have a pass or you could get a ticket for over $1000… The EPO's patrol the area regularly because of the rare animals and plants located on the off-roading trail.
"This has got to be the best beach we have gone to in Rhode Island. It was recommended to us by friends in Providence, where we just moved to a month ago. It is spotless and doesn't get too busy. Luckily the sand is nice and soft, not too many pebbles or rocks." Said one local guide on their Google Review page. If you are in the area, check this place out. To see a video of the Sand Trail, check out this video!
Watch Hill Lighthouse
Watch Hill Lighthouse is one of the most historical spots in Westerly, RI. This lighthouse's story began back in 1745.
The Watch Hill Lighthouse served as a nautical beacon for ships during the French and Indian War and Revolutionary War. Unfortunately, the original Watch Hill Lighthouse only lasted a few years before being destroyed by a storm.
It took until 1806 for President Thomas Jefferson to sign an act to build the new Watch Hill Lighthouse. The first lighthouse stood at 35 feet tall. The lighthouse structure eventually became flawed and was closed in 1855. However, the rebuilt Watch Hill Lighthouse in 1856 remains as the present structure at 45 feet tall, near Westerly, RI.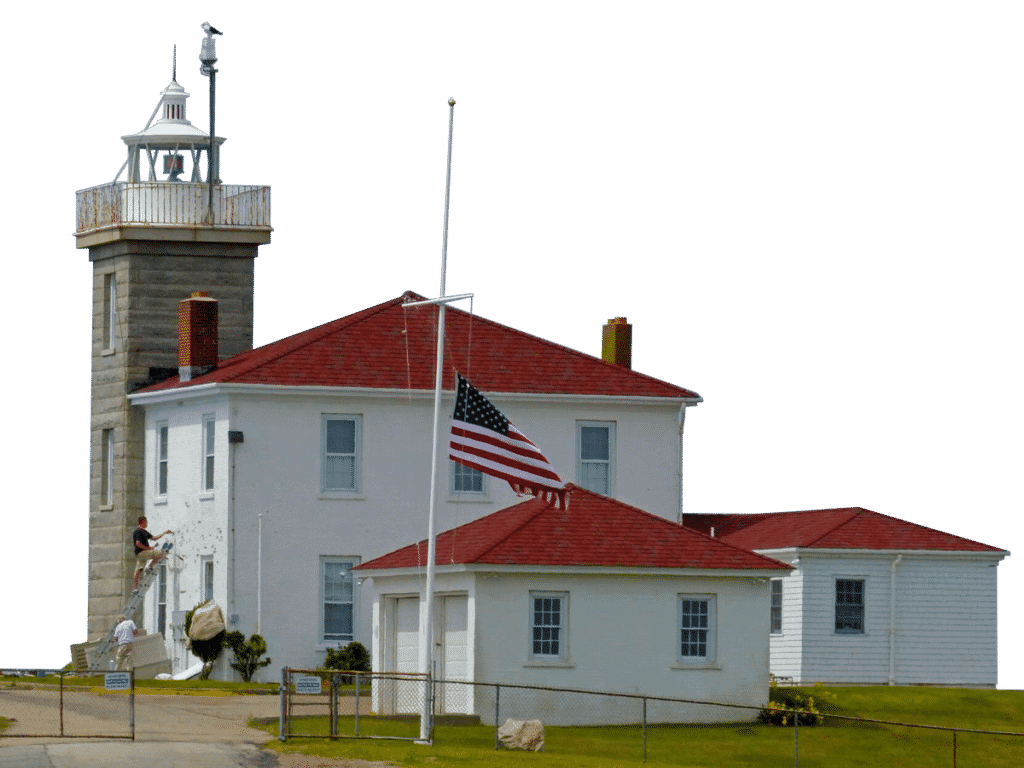 Nowadays, this 200-year-old lighthouse has become one of the best spots to see some of the best views in the state.
"If you want to visit nostalgia, this is it. It is located a little distance from RT 95, but worth it – lots of other shopping venues there as well – and don't forget to look up Taylor Swift's home located at Watch Hill." – Westerly Resident.
If you are in the area, you have to go here!
Westerly Library & Wilcox Park
The story behind his library is amazing. The Memorial and Library Association of Westerly was originally established in 1892 to commemorate the volunteer soldiers and sailors who fought in the Civil War. When this library first opened, it was open 24 hours each week and included a bowling alley, gym, art gallery, museum, and meeting space for the Grand Army of the Republic.
Nowadays, the library is open 60 hours each week and now includes more than 199,000 items (magazines, books, CDs, DVDs, and more). We all know that libraries are a thing of the past, but this library is worth visiting. The library is located in Wilcox Park, a beautiful landscape defined by an open meadow area with surrounding trees, a fish pond, monuments, and perennial gardens.
One local reviewer wrote, "The Westerly Library and Wilcox Park are a throwback to the good old days. The Library is rich in fine decorative woodwork, thick dark brown wood molding everywhere: quiet reading rooms and beverage cafe. The librarians are helpful and nice. The Park is part of the library and gives the whole complex a spacious feel."
If you want to spend time somewhere where you can relax and read, you have to visit the Westerly Library & Wilcox Park.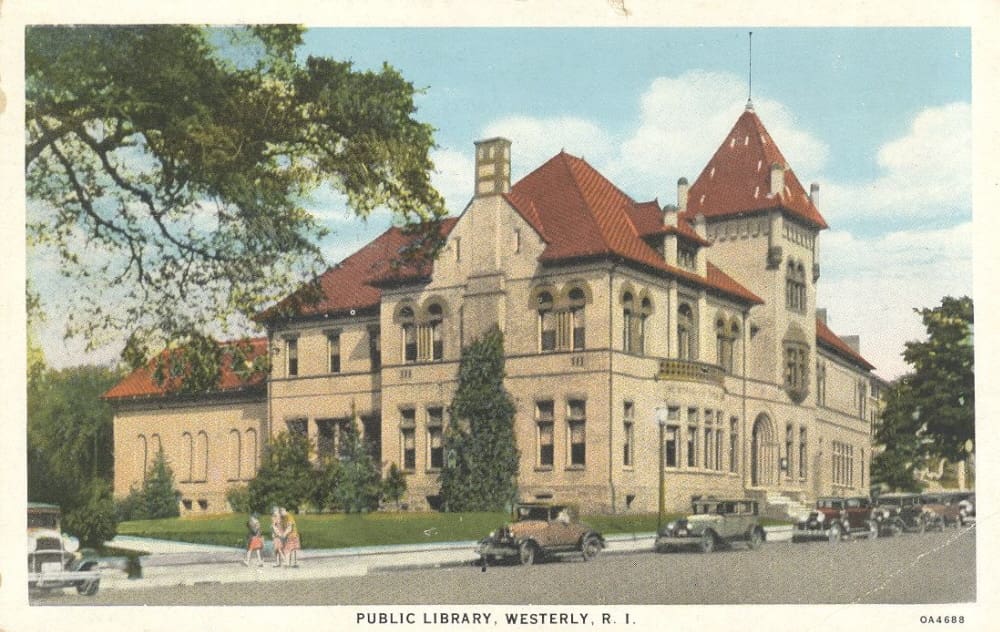 Grey Sail Brewery
The next must-visit place on our list is Grey Sail Brewery. Grey Sail Brewery isn't a beach, lighthouse, or library, but it is still family-friendly. The centerpiece to their operation is a 300-gallon hybrid copper still, which allows them flexibly on what they want to create.
The origins of Grey Sail began when the two owners, Ryan Gwozdz and Alan Brinton, met each other in the New England craft brewing industry. Ryan floated the idea to Alan about building a craft distillery on the Grey Sail campus. That idea turned into one of the most well-known breweries in the Rhode Island area.
Grey Sail is a relatively new brewery, beginning in early 2018, but is a household name for many Rhode Islanders. They produce over 4,000 barrels of hand-crafted beer each year, which is distributed throughout New England.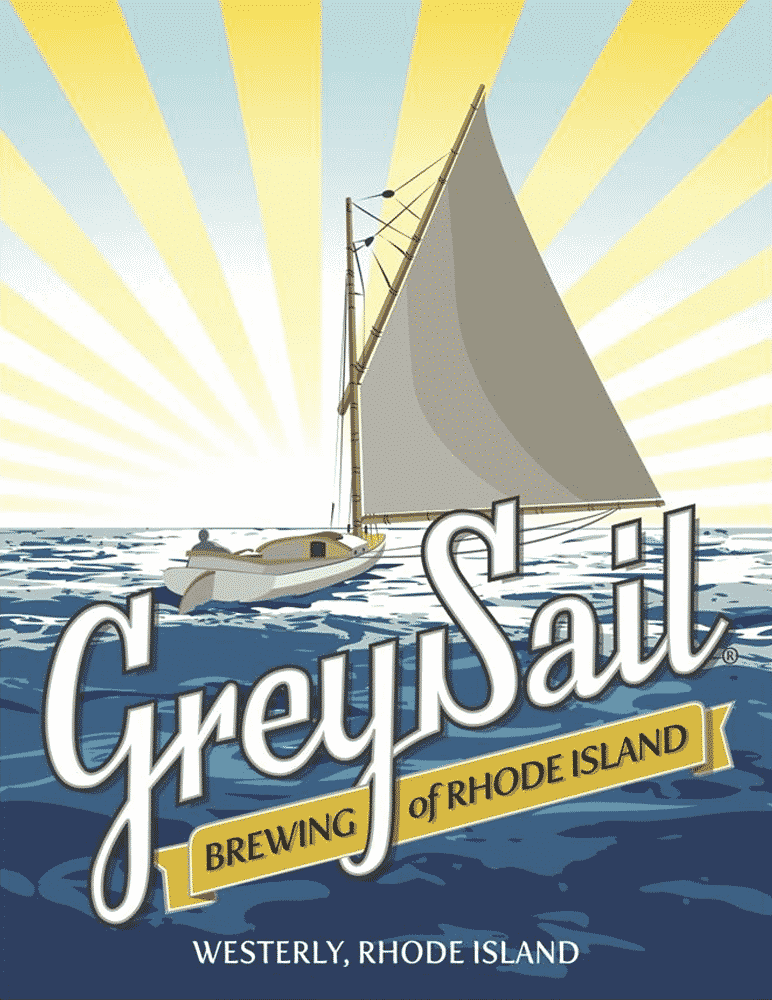 One reviewer wrote, "It just doesn't get any better than a gorgeous sunny summer day and a brewery located next to what looks like a former Victorian estate with a beautiful garden out back to enjoy your beer flight(s). Tastings were 11.00 for 4 different beers, and there were many to pick from—I didn't count them, but I would guess about 12 with a variety of guest brews. The beer was delicious. They had a few good juicy IPAs but also a fair number of wheat-based and darker kinds. I can't recommend this place enough. I'd go back in a heartbeat. I even brought a four-pack of the "Captain's Daughter" back for the family to try. Yum!"
We also can't stress this enough; if you are in the Westerly area and are looking for a nice craft beer, you have to visit Grey Sail Brewing.
As a locally owned boutique staffing agency, we are able to develop a detailed understanding of your staffing and recruiting needs, and therefore providing you a tailor-made approach to your staffing solutions.  It is our policy that every assignment is an opportunity, every employer is a priority, and every candidate is an asset. We strive to create long-term relationships with client companies and job seekers to make sure we make each party find their perfect match.
With close to two decades of experience working in the Southern New England area, including Westerly, we fully understand the local job market which helps us find the best fit for both the client company and the job seeker. Are you still not sure about using our staffing agency? Let us prove it to you.