Providence has a long and rich history when it comes to African-American activism and civil rights. In recognition of Black History Month, we wanted to highlight some activists and leaders in Providence's history.
Edward Mitchell Bannister was a Black Canadian-American Tonalist painter born on November 2, 1828. He is considered one of the few African American painters of the nineteenth century to win significant recognition. He grew up on the coast in New England and became a prominent member of the Providence art community.
In 1876, Bannister won the first prize at the Centennial Exposition in Philadelphia for his painting Undertow. However, this award was almost taken away from him because of his skin color. When Bannister went up to receive his prize, an exhibition official told him, "I didn't ask for the person who brought the painting, I asked for the artist." When Bannister said he was the artist, he was told, "You can't be the winner."
Thanks to Rhode Island's influential Metcalf family and other artists intervening, Bannister was then presented the award, which is now housed at the Providence Art Club (co-founded by Bannister in 1880).
Throughout his career, Bannister continued to create stunning works that highlighted his unique style and talent. His work has been featured in exhibitions around the world and can be found in various museums, including The Smithsonian American Art Museum and The National Gallery of Art in Washington, D.C., among others.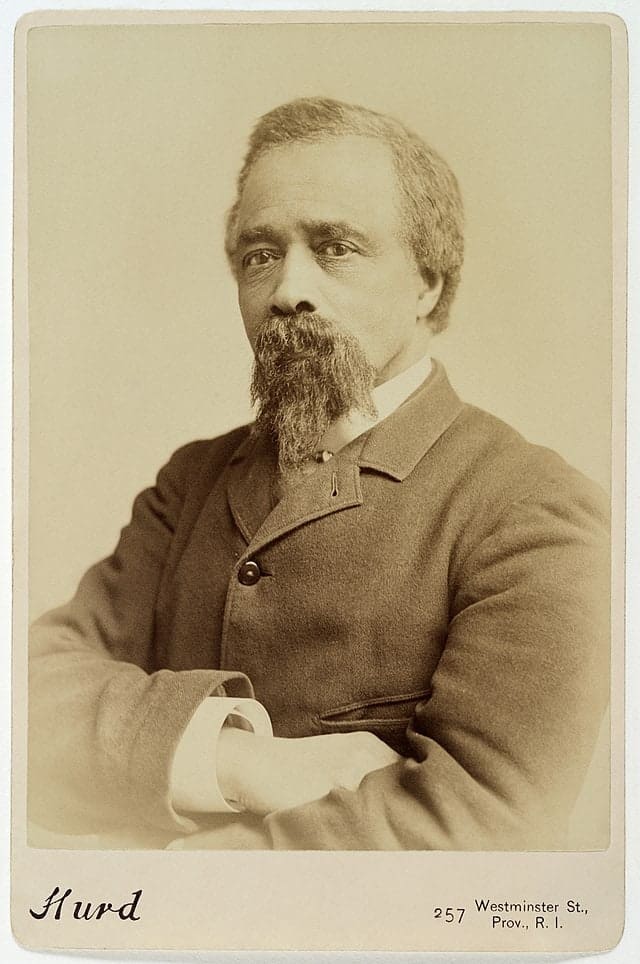 Bannister was not only active in the arts in Providence, but he was also an active member of the Underground Railroad. Bannister and his wife, Christiana Carteaux Bannister, were active in the Underground Railroad in Boston, helping runaway slaves reach the next station.
According to the Women History Blog, the Bannisters sheltered approximately one hundred runaway slaves. Their home is the most documented of Boston's Underground Railroad stations.
Newport, RI, in the mid-1800s, had a thriving black population of businesspeople, including young George Downing, who was in his 20s at that time. After arriving in Newport, Downing became the proprietor of the five-story Sea-Girt House Inn on Bellevue Avenue and ran his own catering business.
Being a successful business owner in Newport was not the only thing Downing was known for.
While in Newport, Downing started working to achieve integration in Rhode Island public schools by financing a campaign of protest starting in 1857, which was finally successful in 1866. In addition to his fight for the desegregation of Rhode Island schools, Downing led a drive to repeal the state's ban on interracial marriage.
Back in New York, Downing was also active in the Underground Railroad. Downing's Underground Railroad station was run out of his Oyster House restaurant.
Ruth Simmons was born in Grapeland, Texas, in 1945. She earned her bachelor's degree from Dillard University in New Orleans, Louisiana, and earned her master's and a doctorate in Romance Literature from Harvard University.
While Simmons had many job titles after graduating, including assistant professor of French at the University of New Orleans, and Assistant Dean of Graduate Studies at the University of Southern California, she is most well-known for serving as the 18th president of Brown University, becoming the first African American to lead an Ivy League institution.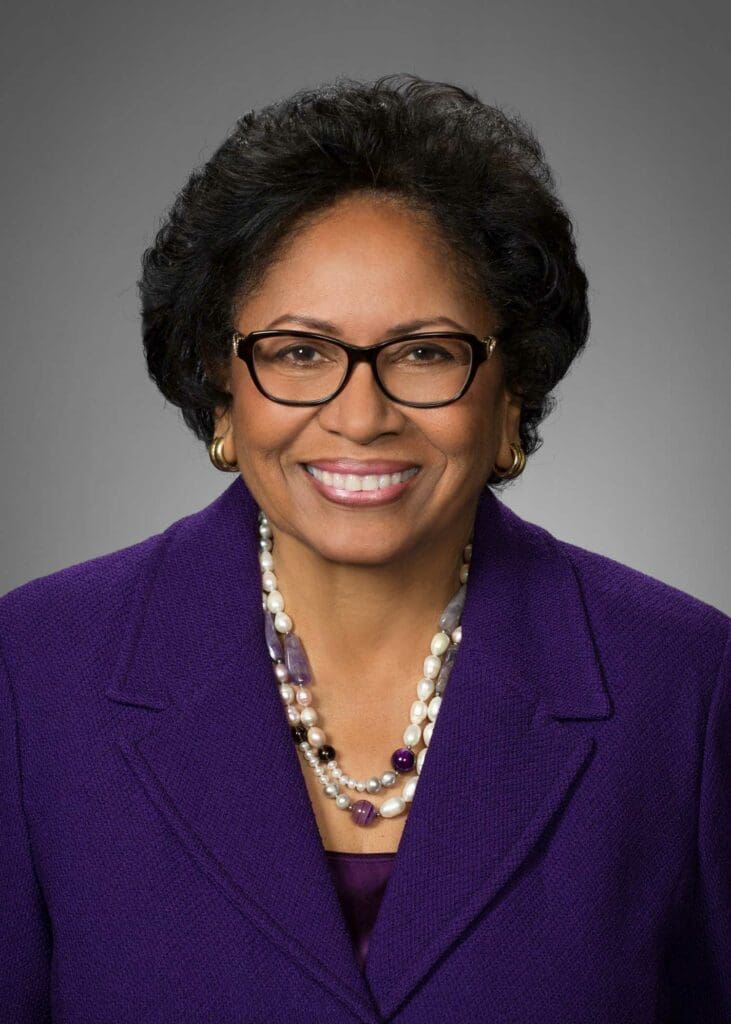 During her time at Brown, Simmons had completed a $1.4 billion initiative – the largest in Brown's history – known as Boldly Brown: The Campaign for Academic Enrichment to enhance Brown's academic programs.
Additionally, Simmons was selected as a Ms. Woman of the Year by Newsweek, and Time named her as America's best college president.
Alfred Niger was a free Black activist who lived and worked in Providence, Rhode Island. Originally from Connecticut, Niger moved to Providence, Rhode Island, where he worked as a barber until his death in 1862.
Niger's time in Providence, RI, was busy being a barber and active in the Black national convention movement. At the Black national convention in Philadelphia, Niger was elected to draft and deliver an address to the American Moral Reform Society, which called for "the elimination of 'national distinctions, complexional variations, geographical lines, and sectional bounds' in the reform society's conduct."
Also, during this time, Niger served as a Providence delegate to the New England Anti-Slavery Society. In 1836, Niger created the Rhode Island Anti-Slavery Society, which was to be Black Providence leaders' most powerful ally.
Later on, in 1846, Niger served as a Providence delegate to the American Anti-Slavery Society.
Niger was involved in Providence's Black community up until his death in 1862.
Dorothy Crockett made strides for African-American women in the legal field in Rhode Island. Crockett was born in Providence in 1910 and grew up near Roger Williams National Memorial. After graduating from Classical High School in 1927, Crockett attended Boston's Portia Law School (known today as New England School of Law), which was a women-only institution.
After graduating with her bachelor of law at 20 years old, Crockett decided to move back to her home state and work as an intern at the Providence firm of an established lawyer and prominent voice in the local African-American community, James M. Stockett, Jr., Esq.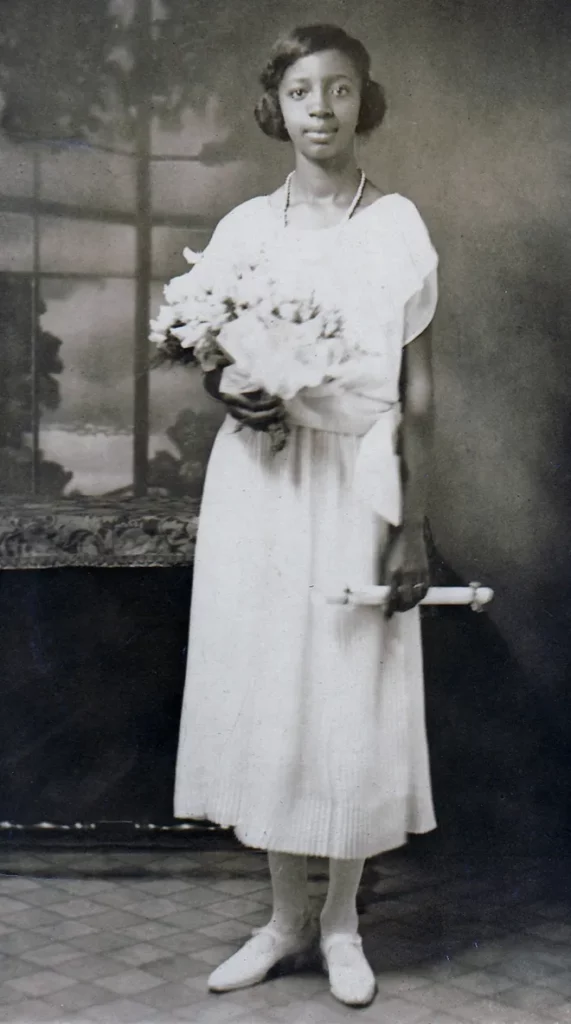 After interning for a year, Crockett filed an application for admission to the Rhode Island Bar. After passing both portions of the bar, she officially became the first African-American woman in Rhode Island to pass the bar and only the seventh woman of any color to ever be admitted to the Rhode Island Bar.
Crockett was the last woman admitted to Rhode Island's bar in the 1930s, and the next female lawyer to be sworn in wasn't until nearly a decade later. Additionally, no other African American women joined the bar until the 1970s.
To learn more about Dorothy Crockett, check out Roger Williams University School of Law's article!