How to Attract Gen Z to Your Job Openings
As the older members of Generation Z enter the workforce, employers are scrambling to figure out how to appeal to this new generation of job seekers.
If you're looking to attract Gen Z to your job openings, there are a few things you should keep in mind.
To celebrate National Dog Day on August 26th, we shared photos of our team members' dogs! Check them out on our social media page!
September Hall of Fame Candidate
Our Hall of Fame Candidate for September is Sondra! Sondra has been a superstar working for us. She is a great team player, a hard worker, and always willing to go the extra mile.
Over the past few months, we have heard amazing things about her work ethic from her managers. One manager said, "Sondra joined our team and took on the role of Academy Coordinator, Event Coordinator, and Data Entry Specialist. Sondra's eagerness to learn every detail of her role has really shown how valuable she will be and has already been on our team. She excels at making sure everything is done in a timely manner and also accurate, as her role requires a high level of detail. She has not only excelled at learning her job duties but has already helped implement updates to what we currently offer."
Another one of her managers said, "Sondra has fit right in with our team. She is incredibly helpful, kind and caring and I love working with her. She has absolutely helped start relieving some of the stresses of event planning and I cannot thank her enough. I look forward to Sondra staying with us and watch her continue to grow as she gains more and more responsibility."
We are happy to have Sondra on our team and we look forward to her continued success!
Give us a call at (401) 331-2311 if you are interested in interviewing any of the candidates listed!
10+ Years of Experience
Great Longevity
Great Longevity
12+ Years of Experience
2+ Year of Experience
Recent College Graduate
Accounts Receivable Clerk
1+ Year of Experience
Great Personality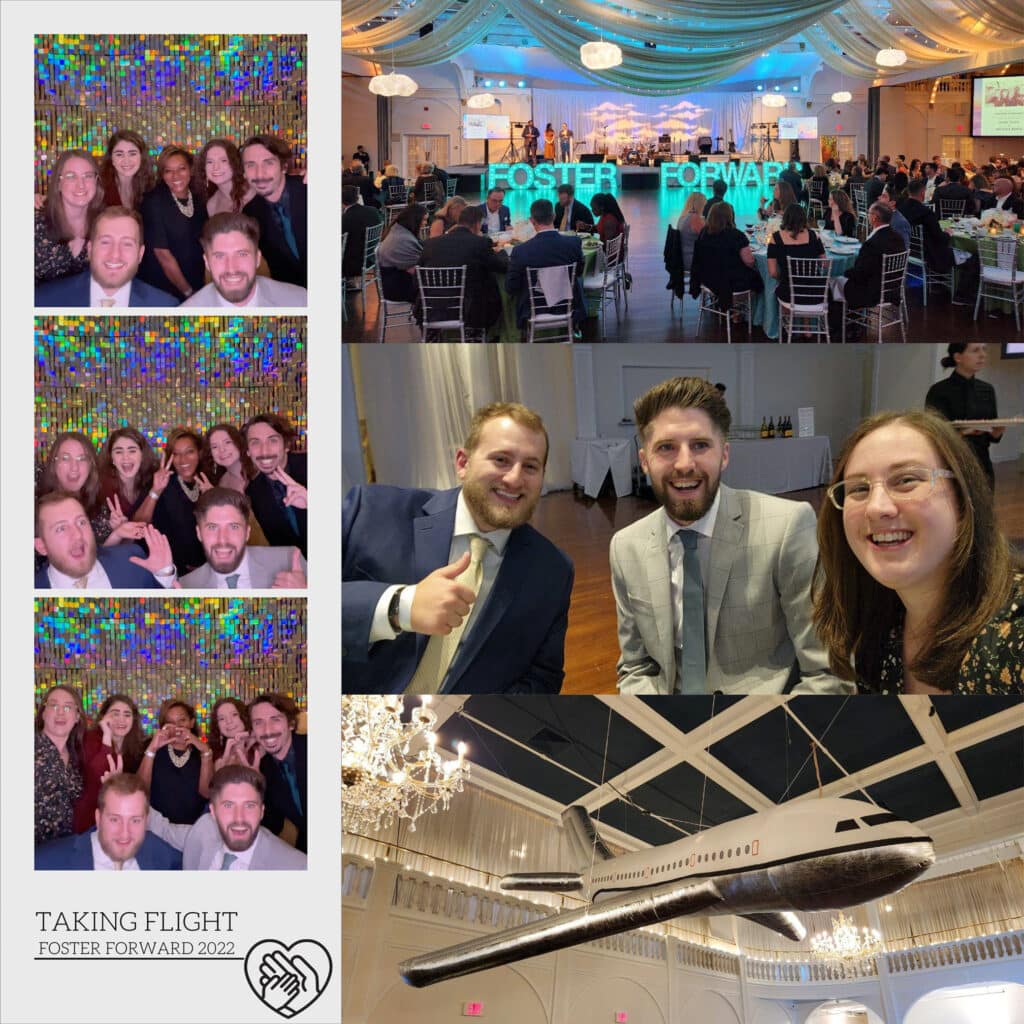 Foster Forward: Taking Flight
Thank you, Foster Forward, for having us sponsor and attend your amazing Taking Flight event last week!
Would you hire someone with a year or more of an employment gap? If not, you may want to reconsider! 97% of those who answered our poll said they would consider hiring someone with a year or more of an employment gap. With employment gaps becoming more common, stop limiting yourself to only interviewing candidates without employment gaps!