November 27th is one of our favorite days of the year. Not because it is officially the last Saturday before December, but because it is Small Business Saturday. If you have followed our blog and social media for some time, you may have seen that we highlighted several small businesses last year and posted a little shoutout for each of them.
We highlighted companies around Providence, which included Sin, Bananagrams, Frog & Toad, Saltwater Living, Dips Dips, Homestyle, Federal Hill Wine & Spirits, Modern Love & Queen of Hearts, Craftland, and Blush Bakeshop.
Initially, we supported these small businesses because, in 2020, COVID hit them the hardest. However, once we saw the amount of awareness our post had gotten, we decided to shoutout small businesses on Small Business Saturday for the foreseeable future.
Last year, we focused on businesses that had an online presence, which included social media and a website. This year, our Small Business Saturday theme is local restaurants, coffee shops, and bakeries.
What is Small Business Saturday?
Small Business Saturday is a newer holiday that American Express created in 2010. American Express started this holiday in 2010 as a marketing campaign to help small businesses gain exposure and inspire consumers to shop within their communities during the holiday season.
Every year since 2010, more people have become aware of the holiday and started to participate. Last year, Small Business Saturday reached a record high with an estimated $19.8 billion in reported spending with more than 50% of Americans reported shopping at small, local businesses in their area last year on Small Business Saturday.
Let's keep the progress going. Here are some small businesses in our area that we would like to recognize.
Nitro Bar
We love the story about Nitro Bar. As you can see on their about us page on their website, Nitro Bar was a dream that started in a basement. They now have 3 "nitro" carts and have installed 50 Nitro taps in restaurants and businesses in Rhode Island and Boston.
We are very familiar with Nitro Bar in Providence. Whether we need that early pick-me-up with their Caramel Latte or a good filling breakfast with their Avocado Toast, the Nitro Bar in Providence is the go-to place for our early morning.
Even if you aren't next to a Nitro Bar, you can still try their Nitro Coffee in several places around Rhode Island. Some locations include Allie's Donuts in North Kingstown, Crazy Burger in Narragansett, Diego's in Newport, Inside Scoop in Wickford, and much more.
With over 300 Google reviews of 4 or more, it is time you try the craze everyone is talking about!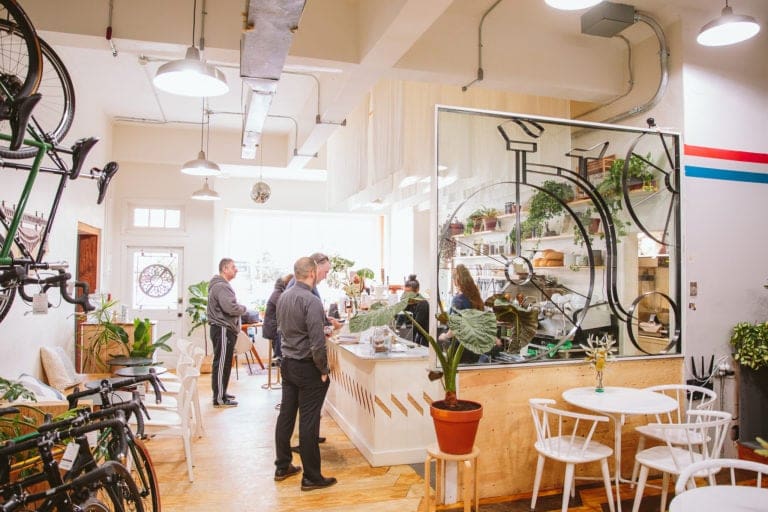 Nicks on Broadway
We love when a restaurant is named after the street it is located on. Nicks on Broadway is located right next to our old office building at 500 Broadway, Providence, RI.
What is unique about Nicks on Broadway is their ever-changing menu. Ever go to a restaurant so many times that you start getting sick of having the same thing over and over? No need to worry about that here. Nicks on Broadway has daily menus. If you go there on a Monday, their menu will be different if you go back on Thursday.
If you are initially from Providence, you may have been familiar with the old Nicks that was established at 259 Broadway in 1969.
The original business, called Nicks, was owned and operated by Nick Sammartino. Nick ran the business from 1969 to 2001. Here is a quick story about the change in ownership.
"While in college, Derek was introduced to Nicks. Working nights at restaurants, Derek and his friends would eat there after their shifts (and after the pubs). Derek became friends with Nick, and even though he would eat there less and less as the years went by, he soon bought a house in the neighborhood.
Over the years, Derek would continue to stop in and check on Nick. One night, on the way home in 2001, Derek walked by and saw Nick in the window. Nick waved him in and asked him to have a cup of coffee. Nick told Derek that he didn't think he could do it anymore and told him he wanted to sell the restaurant.
In 2002 at the age of 24, Derek Wagner purchased Nicks from Nick Sammartino and opened Nicks on Broadway in an old neighborhood diner space at 259 Broadway. Several years later,  quickly outgrowing the space, Derek moved Nicks to its current location at 500 Broadway."
We love the story about Nick's on Broadway. We are glad Derek W. was able to keep Nick Sammartino's business thriving in Providence.
If you are looking for a casual restaurant with something for everyone, this is the best place to go. From parfaits and biscuits to fish and chicken, if you have that one picky eater in your family, they are almost guaranteed to have something for them.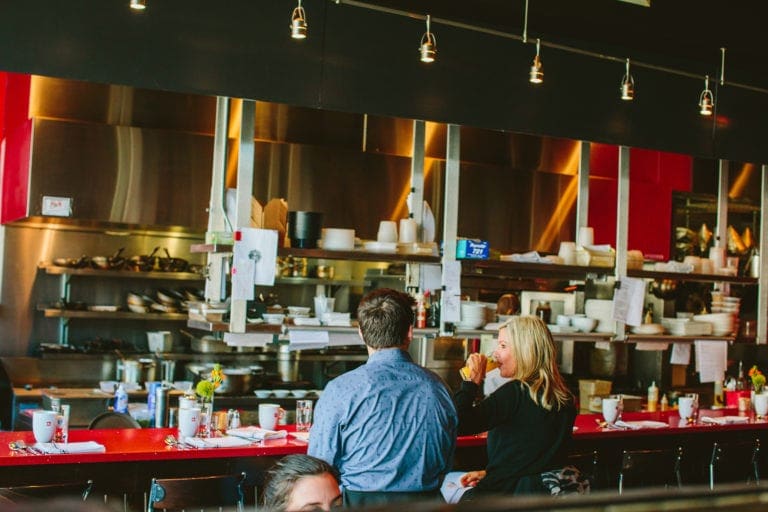 Julians
Nicks on Broadway was established by Nick Sammartino. Want to guess who established Julians?
It all started in 1994 when Julian Forgue IV saw a promising corner building off Broadway. This part of the historic Federal Hill was neglected during that time, which made it difficult for any business to thrive. However, after investing in the building, and himself, Julians became a brand name around Providence. Julians offers brunch, dinner, craft beer, cocktails, desserts, catering, and much more.
The best part is? They offer brunch all day long. We highly suggest either the Janet Van Dyne Benedict or the Randido Benedict.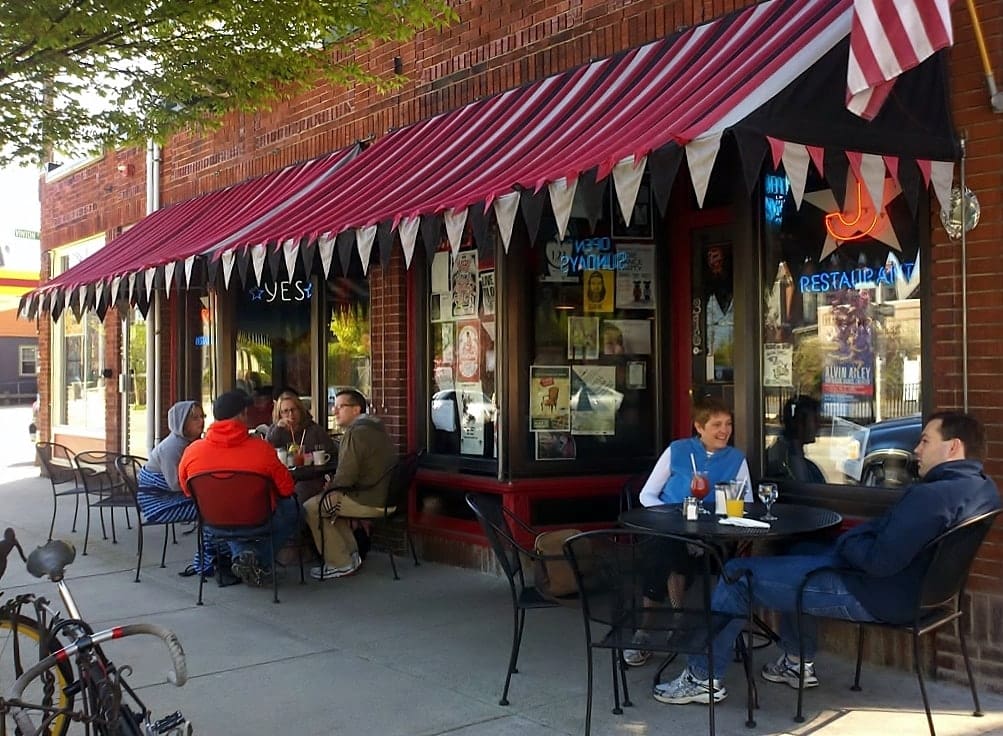 Nero's Foundry Café
If you haven't heard the news, City Personnel officially moved this October to a new office building located at 235 Promenade Street. It was sad at first to leave Broadway because we called it our home for 15 years. However, with new additions to our team, it was time to move on. We lucked out with our new office building not only because we are on the fourth floor with a great view of the city, but because right below us, we have Nero's Foundry Cafe.
Nero's Foundry Café is located right below our new office at 235 Promenade Street on floor 2. They are open for breakfast and lunch and have lots of options, including coffee, muffins, bagels, eggs, pizza, calzones, sandwiches, salad bar, soups, snacks, and grilled veggies.
The owner of Nero's Café is also the owner of well-known restaurants Pat Orlando's in Johnston and Oak on Hope Street.
If you are in the area or are visiting us here at City Personnel, stop by Nero's Café for some excellent food!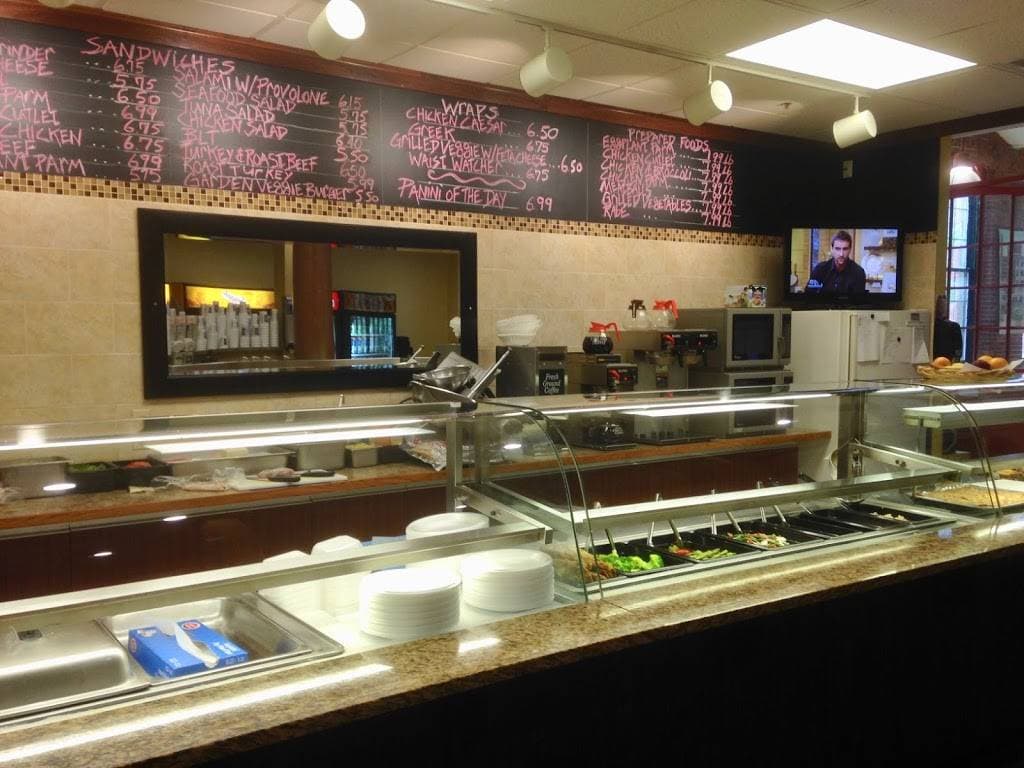 Ellie's Bakery
Last, but not least, we have Ellie's Bakery as our Small Business Saturday shoutout.
Ellie's Bakery, established in 2012, first opened its doors on Washington Street. Their goal was to serve fresh bread and unique pastries daily. Their mission hasn't changed.
"Over the years, the menu and team have grown, from testing the perfect croissant daily over the better part of a year to the barista team developing a single-origin coffee program and signature coffee blend. Ellie's started with the simple mission of nourishing the community and has grown into something greater than anyone could have imagined."
Ellie's Bakery has received several awards, including the Couples Choice Award in 2017, 2018, 2019, and 2021.
We love Ellie's because it supports local businesses as well. They source many local ingredients through Farm Fresh, a community of local farmers, growers, artisans, and purveyors that team together to offer chefs the best ingredients Southern New England has to offer. To see a full list visit their website.
Ellie's serves breakfast and lunch items, including breakfast sandwiches, avocado toast, cold sandwiches, and much more. If you are in the area, visit Ellie's Bakery! To not only support them, but to support all the local farmers that they get their ingredients from!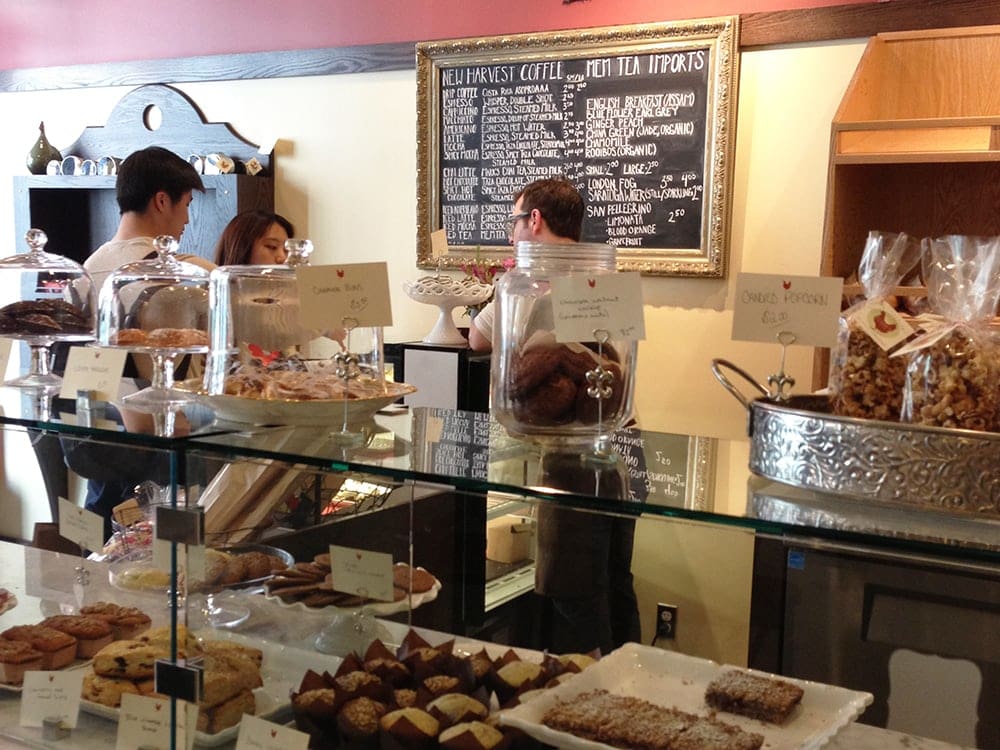 Even if you are unable to visit any of these places on Small Business Saturday, that doesn't mean you can't support these fantastic local businesses year-round! We hope you enjoyed this year's Small Business Saturday!