Last year, the majority of you reading this experienced what it was like to work remotely. Back when the pandemic lockdown started, there was a 158.8% increase in fully remote workers. However, now that we are getting back to normal, most workers are still requesting remote work. Is this because workers believe remote jobs are on the rise? Or are people asking to work at home in fear of COVID-19?
More Jobs Openings Now Than Before the Pandemic
Before the pandemic, our lives were completely different. America had an unemployment rate of 3.5%, 10 million job openings were available, and we had a booming economy. However, once the pandemic shut down the country, our lives changed.
In April, unemployment rates skyrocketed to 14.8%, nearly 21 million jobs were lost, very few companies were hiring, and the stock market crashed. However, we have since been slowly getting back to a new normal.
Recently, with America distributing vaccines rapidly, there has been a rise in job openings and a decrease to 6.1% unemployment.
As of today, June 1st, 2021, 41.2% of Americans are fully vaccinated. With many Americans receiving the vaccine, we were hoping the job market would take off again and get back to what once was a booming economy, but that does not seem to be the case.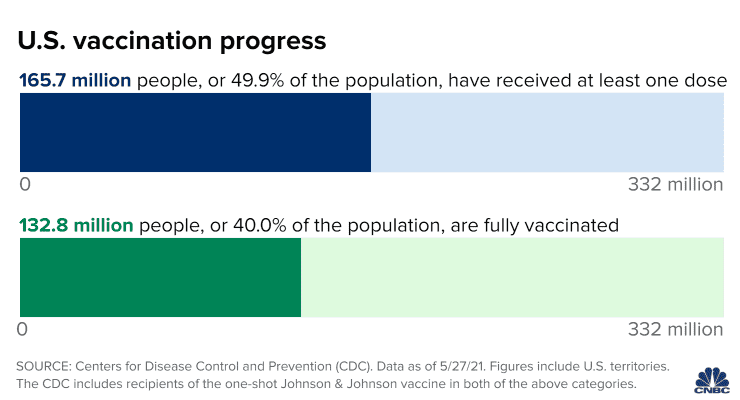 In February 2020 (one month before COVID shut the world down), there were 10 million job openings that companies were looking to fill. Today, more than 15 million job openings are available, but a lot fewer people are applying than before. Why is that the case?
Why Are Fewer People Applying to Job Openings?
The question that is stumping most is, "Why are fewer people applying to job openings?" As a staffing agency in Providence, RI, we hear the same thing from companies in our area struggling to find workers, "no one is applying to my job opening."
Some think that people aren't applying because they are afraid of COVID. Some say that millennials changed the workplace. Others believe it is because of unemployment insurance, but what is it?
In an article written on Fox Business, U.S. Labor Secretary Marty Walsh said the economy still has "a ways to go" and stated that people aren't coming back to work because their jobs aren't there anymore. He also noted that people not applying to job openings has little to do with unemployment insurance.
There are several reasons as to why people aren't seeking work. Parents are struggling to find daycare, unemployment benefits pay more than what people made before the pandemic, individuals are struggling to find similar jobs to what they once had, COVID is still a risk for some, and many more reasons.
As you know, some people are taking full advantage of unemployment insurance, while others seek work but can't find any that jobs that fit their skills. However, we have seen many people turn down work because they want remote work only. We have written articles about the benefits of working in the office versus working remotely, but we still come across individuals who only seek remote work because they believe it is the "new normal" in our society. That is not the case.
Remote Job Openings in RI
All you hear on the news is that more jobs are opening every day. However, what you are not hearing is that many of these job openings are not remote.
Companies like Twitter, Coinbase, Facebook, and Google no longer require their employees to work at the office. Many people think that other companies are following suit, but that is not the case. The answer to "are remote jobs on the rise" is a no, especially in RI.
The majority of the companies moving to remote work are the Fortune 500 corporations that can spend money on remote programs for employees. However, RI is home to very few of these companies.
We took a look at every job opening on Indeed located in RI, and a measly 404 of the job openings were remote only, while nearly 18,000 were in-office. That means 97.8% of job openings in RI are in-person… Do not limit yourself to remote jobs only!
Of Job Openings in RI are In-Person
Of Job Openings in US are In-Person
RI versus the United States for Remote Work
The recent statistic we showed was only for RI. Nearly 18,000 job openings in RI are in-person, while 404 of them are remote. The majority of companies that offer remote work still require candidates to be within the state they do business. However, if you seek remote work throughout the US, here are the number of fully remote job openings.
On Indeed, there are 5,632,610 job postings throughout the United States. Out of the 5.6 million, only 186,471 of them are remote. Comparing the two, only 3.3% of the job openings in the United States are remote.
You may say that 180,000 is a lot more than the 18,000 in-office jobs in RI, but the competition for these jobs is also more immense.
If remote jobs allow you to live anywhere in the United States, your competition for these 180,000 remote jobs would be 1.97 million Americans who are active job seekers. That means that the best way to find a job is to work in-office, not remotely.
Why You Should Look for Work Now
There are several reasons why you should look for work now before it is too late. Companies are hiring at a rapid pace, but they aren't able to attract many applicants. Applying now will greater your chances of receiving a job offer.
Also, RI is #1 for month-to-month change in unemployment rates, dropping from 7% in March to 6.3% in April. People are coming back to work, don't be the last one to get back to the job market.

Our biggest tip of all is, stop looking for remote work only. Remote work is excellent in all, but only 3.3% of job openings are remote. Stop limiting yourself! Remote work is not on the rise. It is on the downfall. Not only that, but remote work will make you less happy.
If you are currently working remote, there is a chance you will be transitioning back to the office in the next couple of months.
Are You Looking for Work?
Here at City Personnel, it's our business to help your business grow. City Personnel has built a solid reputation on our ability to provide you with a tailored recruitment experience for all your staffing needs. We will work with you to help you find the best talent on the market. We offer a wide range of staffing services, from temp hiring to permanent placements. If you need help with staffing, contact us today or see a list of our job openings!