Best Places to Visit in Newport, RI
A few weeks ago, we posted an article about the top 5 places to visit in Warwick, RI, ranked by City Personnel! As a small business ourselves, we understand the importance of supporting local. Supporting local businesses is important because, due to new guidelines, there has been a significant decrease in tourists in Newport. The reduction of tourists causes local businesses to be significantly affected.
Because the post got so much attention, we decided to do another about Newport, RI! We decided to do Newport next because Newport companies have seen fewer customers due to a decrease in tourists. However, we work with companies located in Newport, so we thought it would be a great idea to highlight some of Newport's top attractions!
The Newport Mansions
There is no better place to visit in Newport than the Newport Mansions. Don't worry. There isn't just one mansion, but 14 of them! The most famous estate on the list is the Breakers mansion. This mansion has been around since 1893 when Cornelius Vanderbilt purchased it as a summer cottage. Vanderbilt made his fortune off railroads and decided to take his vacations in this 70-room mansion.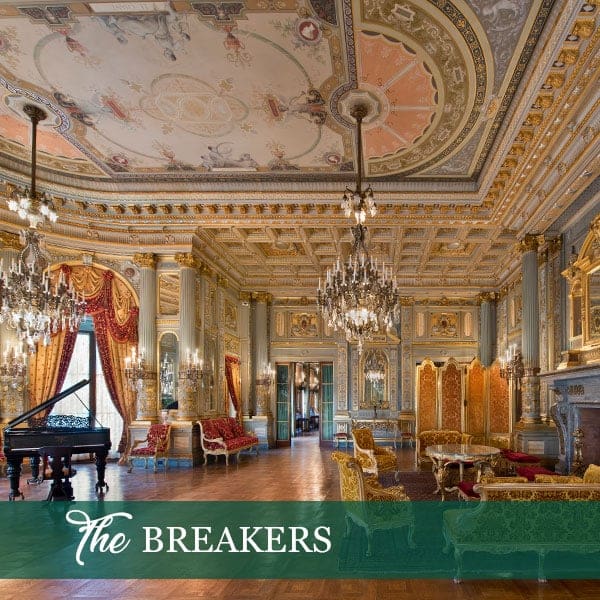 Today, visitors can explore inside the mansion to see the intense display of wealth that Vanderbilt had. The fun fact about this mansion is Vanderbilt had 33 rooms built just for his staff. If you are interested in checking out this mansion and the other mansion, visit their website.
Another great place to visit in the mansions is the Green Animals Topiary Garden, the oldest and most northern topiary garden in the United States. It would be crazy not to put the Newport Mansions as #1 on our list.
The Cliff Walk
Coming in at a close second to the mansion is the Newport Cliff Walk. If you are a local, I can confidently say I know you have been on the Cliff Walk. The Cliff Walk is a 3.5-mile walkway with some of the best views.
For the majority of this 3.5-mile walkway, you will be on the edge of Newport's shoreline. However, the best views come towards the end of the trail when the trail snakes by the Newport Mansions' backyards. If you aren't looking to spend money, this is by far the best thing to do in Newport. Best of all, it is open year-round!
Thames Street
If you ask any local where their favorite restaurant is, they will likely name a place on Thames Street. Thames is by far the most popular tourist attraction in Newport due to the wide variety of local shops, convenience stores, cafes, and restaurants.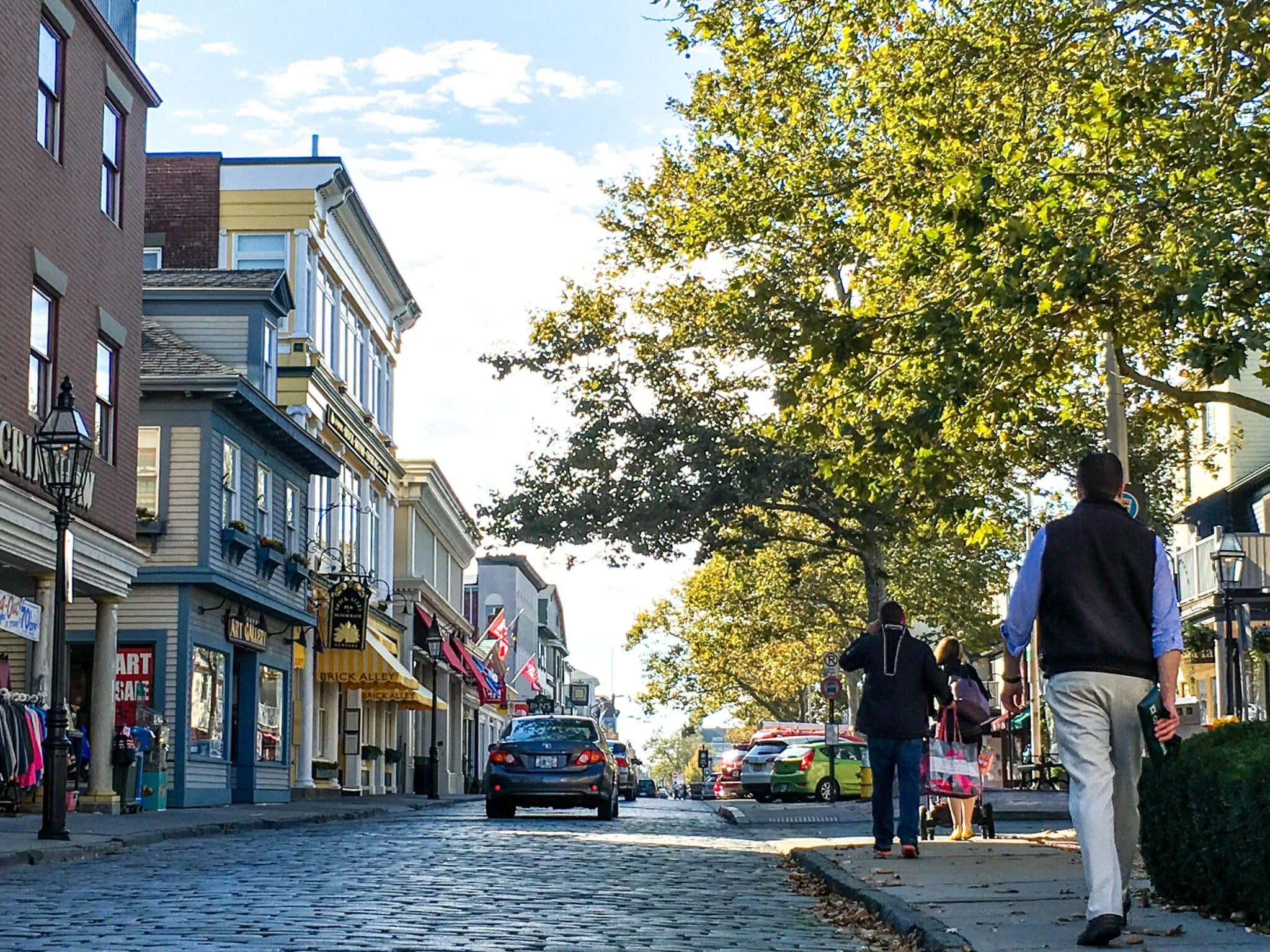 No restaurants are on our list because if you go to Thames, you will see most of them! Some of our favorite places are Brick Alley Pub, the Red Parrot, and Midtown Oyster Bar! And, if you are looking for dessert after grabbing a delicious meal, visit the Newport Fudgery or Ben and Jerrys!
If you are looking to buy some souvenirs from your trip, make sure to visit Thames Street instead of Bowen's Wharf. You will find lower prices on Thames and more of a variety!
Newport Helicopter Tour
This next one may not be for those who don't like heights, but it is going on a Helicopter Tour! If you have never been in a helicopter before, this may be the best place to start. This tour gives guests an aerial view of all of Newport. The best part is it only costs $75 per person at Bird's Eye View Helicopters!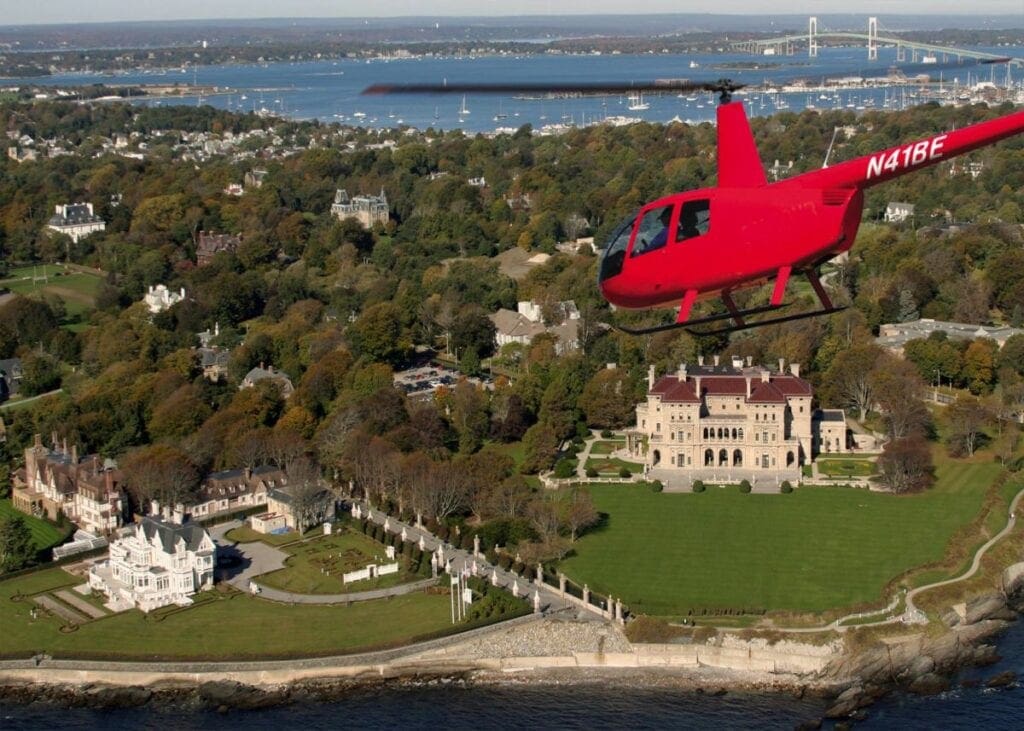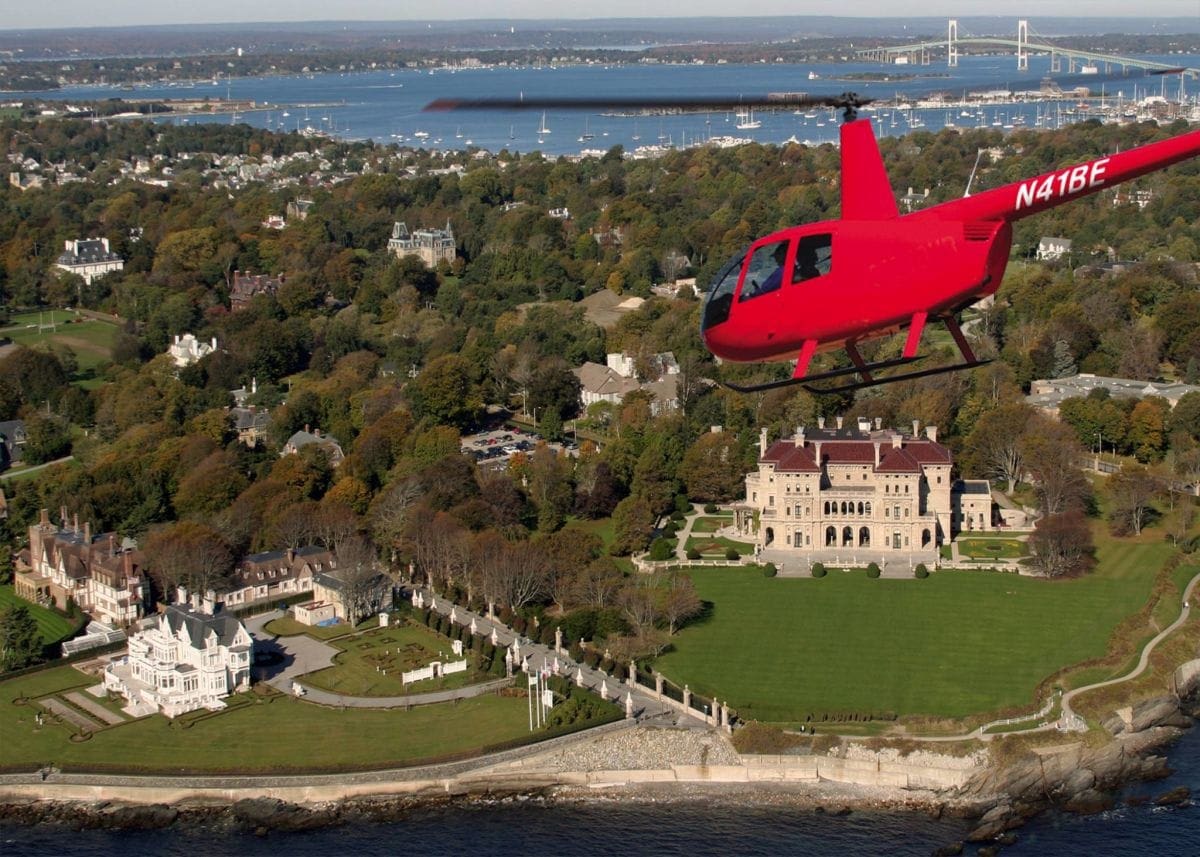 If flying in a helicopter is not an option for you, we suggest doing a boat cruise or vineyard visit instead! If one part of your group wants to go on the Helicopter Tour, you can always stop at Newport Vineyard for a couple of drinks while they ride along in a helicopter.
Ocean Drive
The last thing we have on our list is Ocean Drive. Ocean Drive is another great place the see the best views in Rhode Island. Ocean Drive takes you through the mansions. Ocean views, and much more. If you are looking to workout, running along Ocean Drive will make the run more fun and exciting! Even if it is your last day on vacation, feel free to drive along Ocean Drive to see all the sites that make Newport one of the nicest places to live in RI.
Now that you know more about Newport, when will you be going? If you are seeking work in Newport, RI, visit our website to see our job openings!
City Personnel is a Top Rated Staffing Agency that works in Newport, RI.