Pride Month is here, and with it, the chance for us to recognize how far the LGBTQ+ community has come, celebrate their accomplishments, and honor them by proudly displaying our support. If you're in charge of an office or business setting, this is a perfect opportunity to show your allyship as well as build morale among staff members! Whether creating virtual tours, hosting online events & activities throughout the month, or decorating your workspace, there are plenty of simple ways to recognize Pride Month within your organization.
We've outlined 18 different ideas that range from decoration tips to virtual team-building exercises so you can find just the right activity for your organization – let's get started!
Are you ready to put your pride knowledge to the test with some trivia? Pride festivities are a time of celebration, history, and progress for the LGBTQ+ community. From the first Pride march to the iconic rainbow flag, there is a rich and diverse history that has led to the vibrant and inclusive community we know today. So, how much do you really know about Pride? Can you name the city that hosted the first Pride parade? Or do you know the significance of the pink triangle symbol?
Whether you're a proud member of the LGBTQ+ community or an ally, Pride trivia is a fun and educational way to learn more about the history and culture behind this important celebration of love and acceptance. So, grab some friends, and let's get to quizzing!
Here are 10 trivia questions to get you started:
What is the name of the mother who marched in the New York City Gay Pride Parade in 1972 and is credited with starting PFLAG (Parents and Families of Lesbians and Gays)?
Who founded The Trevor Project, an American non-profit organization focused on suicide prevention efforts among lesbian, gay, bisexual, transgender, queer, and questioning youth?
What year did same-sex marriage become legal nationwide in the United States?
Who was the first openly transgender person to be nominated for an Academy Award for Best Supporting Actress?
What symbol is used to represent LGBT pride?
In which year were the Stonewall Riots, a pivotal event in the LGBTQ+ rights movement?
Which U.S. President officially declared June as Pride Month?
The rainbow flag is a symbol of LGBTQ+ pride. Who created it and when?
What does the acronym LGBTQ+ stand for?
Name the first country to legalize same-sex marriage.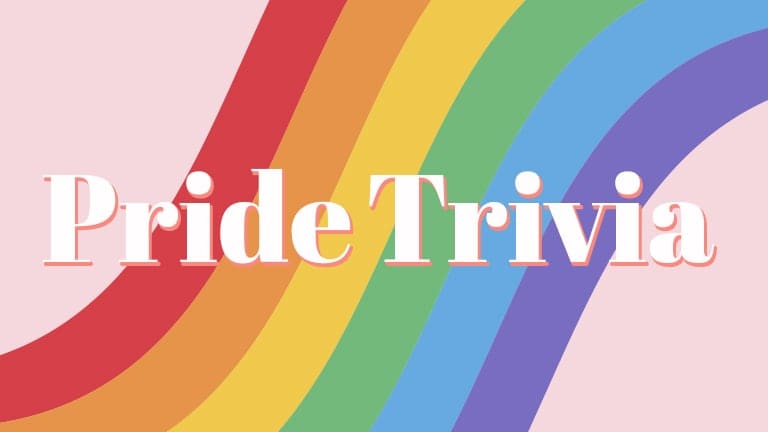 Pride Month Virtual Team Building Experience
Virtual team building activities can be a great way to bring your team together and show your support for the LGBTQIA+ community.
From virtual drag shows to online drag bingo, there are plenty of fun and creative virtual pride month ideas for work that you can use to celebrate this important event. You could plan a virtual happy hour with trivia, karaoke, or mixology lessons. Or you could host an educational session on the history of Pride Month from the early 1900s to the present day.
No matter what type of virtual team building activity you choose, it's important that everyone feels included and respected. Make sure allyship is a focus throughout the year, not just during Pride Month. You can also encourage education and inclusivity training or attend a live or virtual pride parade as part of your celebration.
Donate to a Meaningful Cause
Giving back to the community has always been seen as a way to show kindness and generosity. If you're looking for a way to make a meaningful impact for Pride Month, donating to a worthy cause is a great place to start.
Some meaningful organizations that support the LGBTQ+ community, which you can consider donating to include:
The Trevor Project: This organization provides crisis intervention and suicide prevention services to LGBTQ+ youth.
GLAAD: This organization works to promote understanding, increase acceptance, and advance equality for the LGBTQ+ community through media advocacy.
Human Rights Campaign (HRC): HRC is the largest civil rights organization working to achieve LGBTQ+ equality in the United States.
PFLAG: This organization unites families, friends, and allies with people who are LGBTQ+ in order to provide support, education, and advocacy.
Lambda Legal: As a national legal organization, Lambda Legal is committed to achieving full recognition of the civil rights of the LGBTQ+ community and those living with HIV/AIDS through impact litigation and public policy work.
Pride Month is a time to celebrate and honor the LGBTQ+ community. What better way to do that than by creating a playlist filled with songs that showcase love, liberation, and individuality?
A Pride playlist should be a mix of classic anthems like "I Will Survive" by Gloria Gaynor and modern hits like "Born This Way" by Lady Gaga. Don't forget about artists like Troye Sivan, Hayley Kiyoko, and Janelle Monáe, whose music speaks directly to the LGBTQ+ experience.
The right playlist can inspire a sense of community and empowerment, so make sure to include songs that make you feel proud of who you are.
Plan a Pride Month Reading Club
Planning a Pride Month Reading Club is a great way to engage with the LGBTQ+ community and learn more about their experiences. Start by choosing a selection of books – from memoirs to romantic comedies – that feature LGBTQ+ characters or authors. Then, set up a schedule for weekly or biweekly meetings to discuss the readings. These meetings can be an opportunity to connect with others, gain new perspectives, and build a community. By creating a space for meaningful dialogue and appreciation of LGBTQ+ literature, your Pride Month Reading Club will honor the spirit of Pride.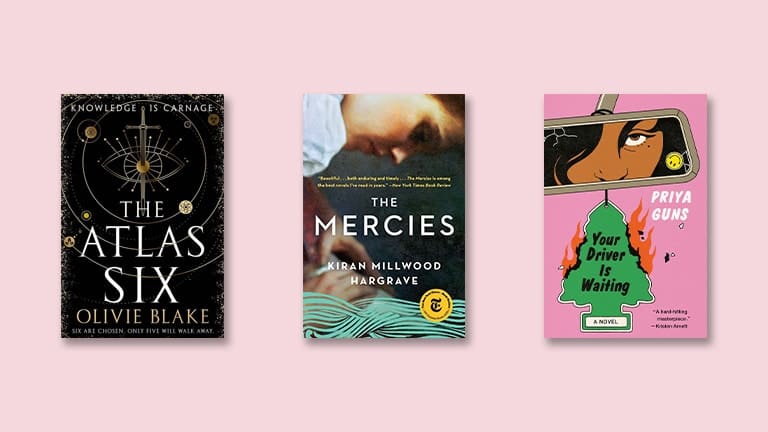 Attend a Virtual Pride Parade
With some employees still working remotely, attending a virtual pride parade is a great way to come together with the LGBTQ+ community and celebrate our identities, even from a distance. With colorful floats, dynamic performances, and inspiring messages, a virtual pride parade promises to be just as entertaining as an in-person one, but with the added bonus of being accessible to individuals who may not be able to attend physical events. 
Not only does it allow us to celebrate while remaining safe, but it also offers opportunities to participate in digital marches, hear from LGBTQ+ speakers, and connect with people from all over the world who share our passions and beliefs.
Volunteer with a Nonprofit that Supports LGBT Causes
If you're looking for a way to make a meaningful impact on the world while also supporting the LGBT community, then volunteering with a nonprofit that specializes in LGBT causes is a great place to start.
There are a variety of organizations out there that work tirelessly to advocate for equal rights, provide support to LGBT individuals and families, and promote awareness and education about important issues facing this community. From helping to organize fundraising events to providing direct services to those in need, there are countless ways to get involved and make a difference. Not only will you be supporting a worthy cause, but you'll also be connecting with like-minded individuals who share your passion and commitment to promoting acceptance and equality for all. So why not consider volunteering your time and talents to a nonprofit that supports the LGBT community?
Use a Fun Pride Zoom Background
One way to bring cheer to your virtual Pride celebrations is by using a fun Zoom background. A lively background is a perfect way to show off your unique style and personality. You can choose from an array of colorful and playful designs, such as a rainbow-striped background or an image of a glitter-filled disco ball. 
Learn About the History of Pride
The history of Pride is rich with activism, resilience, and love. Pride, as we know it today, is a celebration of the LGBTQ+ community's identity and the fight for equal rights and visibility. However, the roots of Pride come from a movement that started over five decades ago. 
In 1969, the Stonewall uprising marked a turning point in LGBTQ+ history, as marginalized and oppressed individuals fought back against police brutality and discrimination. This event ignited a fire that spread throughout the world, leading to the first Pride parade in New York City in 1970 and the establishment of LGBTQ+ rights organizations and alliances. 
Learning about the history of Pride not only honors the legacy of those who fought before us but also empowers us to keep pushing forward until we achieve equality for all.
Host a Pride Month Lunch & Learn
June is Pride Month, and what better way to celebrate than by hosting a Pride Month Lunch & Learn? This event is not only a great opportunity to honor the LGBTQ+ community, but it's also a chance for coworkers to learn and grow together.
Instead of simply acknowledging Pride Month with a rainbow-themed decoration or email, a Lunch & Learn creates a space for open discussion and education. It's a chance to learn about LGBTQ+ history, important figures in the community, and how your company can better support diversity and inclusion efforts.
By hosting a Pride Month Lunch & Learn, you're showing that your company values and supports all of its employees, regardless of sexual orientation or gender identity.
Encourage Employees to Share their Pronouns
Creating a safe and inclusive workplace environment is crucial for the overall well-being and productivity of employees. A simple yet impactful way to promote this is by encouraging employees to share their pronouns. This means that each individual can identify and communicate the pronouns they prefer to be referred to by, regardless of their gender identity or expression. It may seem like a small gesture, but it can make a significant difference in promoting respect and understanding in the workplace.
By actively listening to and respecting each other's identities, we can create a more supportive and collaborative work environment where everyone feels valued and welcomed.
Watch an Inspirational Speech & Discuss Together
An inspirational speech can be a powerful tool for sparking meaningful conversations about the importance of acceptance, understanding, and respect for all individuals regardless of their sexual orientation or gender identity. It can also help to create a sense of solidarity among members of the LGBTQ+ community.
There are many inspiring speeches available online from prominent figures in the LGBTQ+ movement such as Laverne Cox, Janet Mock, and Dan Savage. Watching one of these speeches together with co-workers can be a great way to start a conversation about Pride Month and its significance.
Pride Month is a time for celebration, acceptance, and love in the LGBTQ+ community. With this comes the exciting opportunity to express oneself through fashion. Though many companies have a dress code, some companies may choose to be more lenient during Pride Month. 
Some may choose to wear rainbow colors or symbols, while others opt for more subtle nods to the community. It's important to remember that Pride Month is about feeling comfortable in one's own skin and showcasing the unique aspects that make up each individual.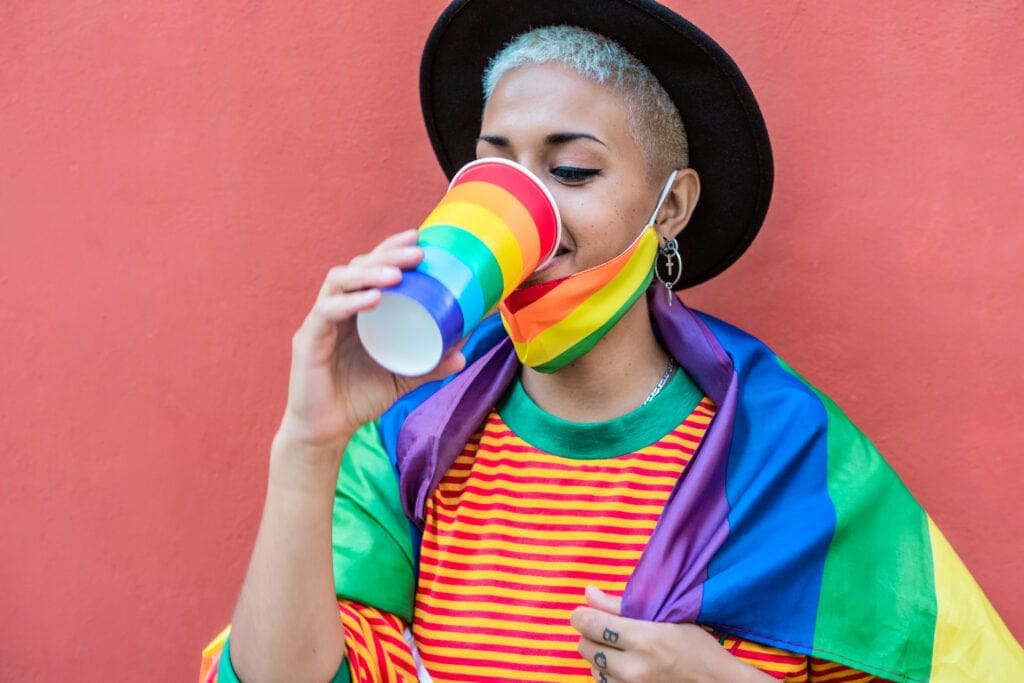 Diversity training during Pride Month is a great opportunity to create a more inclusive and supportive work environment for LGBTQ+ employees. By focusing on LGBTQ+ issues, companies can demonstrate their commitment to diversity and inclusion, foster a sense of belonging, and promote understanding among employees. Here are some ideas for conducting diversity training during Pride Month:
Awareness and education: Begin the training by providing an overview of LGBTQ+ history, including significant events like the Stonewall Riots and the evolution of Pride celebrations. Discuss the importance of understanding and respecting different sexual orientations, gender identities, and expressions.

Terminology and language: Teach employees about LGBTQ+ terminology, including the appropriate use of pronouns and respectful language. Encourage open conversations and provide opportunities for employees to ask questions in a safe environment.

Addressing stereotypes and biases: Discuss common stereotypes and misconceptions about the LGBTQ+ community. Encourage employees to examine their own biases and consider how these may impact their interactions with colleagues.

Inclusive policies and practices: Review your company's existing policies and practices, such as anti-discrimination and anti-harassment policies, and ensure they specifically address LGBTQ+ issues. Discuss ways to make the workplace more inclusive, such as implementing gender-neutral restrooms and offering benefits that cover same-sex partners and transgender healthcare needs.

Allyship: Teach employees how to be effective allies for their LGBTQ+ colleagues. This may include standing up against discrimination, supporting LGBTQ+ initiatives, and actively promoting an inclusive work environment.

Interactive activities: Include role-playing exercises, case studies, or group discussions to help employees better understand the experiences of LGBTQ+ individuals and practice empathy.

Ongoing support: Establish ongoing resources and support systems for LGBTQ+ employees, such as employee resource groups or mentorship programs.

Evaluation and feedback: Assess the effectiveness of the diversity training by collecting feedback from participants and tracking any changes in workplace culture or employee attitudes.
By incorporating these elements into your diversity training during Pride Month, you can create a more inclusive and understanding workplace for all employees.
Pride Month office decorations
One way to show your support for Pride Month is through decorating your office! Whether you decide to hang up rainbow flags, string up colorful lights, or display LGBTQ+-themed artwork, your decorations will let your coworkers know that you stand with them. Not only are Pride Month decorations a great way to show your support, but they can also create a positive and welcoming environment for everyone in the office. So, let's get decorating and spread love and acceptance during this special month!
Support Local LGBTQ+ Businesses
In recent years, it is more important than ever to support local businesses, especially those that fall under the LGBTQ+ umbrella. These businesses are often overlooked and underfunded, despite the many contributions they make to their communities. By supporting those businesses, you can help support a more inclusive and diverse society.
Additionally, supporting local businesses not only helps the businesses themselves but also the local community, as these small businesses provide jobs and boost the economy. So, why not make a conscious effort to seek out and support your local LGBTQ+ businesses? Whether it's a small LGBTQ+-owned coffee shop or a boutique that sells handmade goods, your support can make all the difference.
Share Pride Quotes on Social Media
Pride is a powerful emotion that can inspire us to be confident in who we are and what we stand for. Whether we're proud of our accomplishments, our heritage, or our identity, sharing that pride with others can be a wonderful way to spread positivity and lift each other up. Social media is a great place to do just that, whether through sharing inspiring quotes about pride or posting photos that capture that feeling of joy and confidence. So why not take a moment to celebrate your own pride and share it with the world? Who knows – you might just inspire someone else to embrace their own sense of pride and confidence too.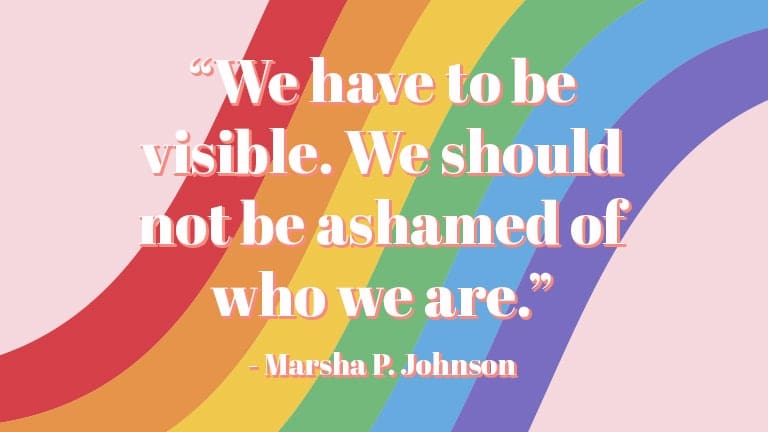 Publish Pride Month Blog Articles
Pride Month is not just a celebration of love. It is a celebration of diversity and inclusivity. As a writer, this is your time to put your creativity to the test and express your thoughts on the matter.
Whether you are a member of the LGBTQIA+ community or an ally, your words have the power to inspire change. By publishing blog articles about Pride Month, you are contributing to the ongoing conversation about equality and acceptance.
It's important to remember that not everyone in the LGBTQ+ community wants to or is ready to participate in the festivities. It's vital to respect each individual's journey and not force them into any particular mold. Pride is about celebrating love and acceptance, not about pressuring people to conform to certain expectations. So if someone in your life isn't quite ready to attend a parade or shout their support from the rooftops, that's okay. Let them come to their own conclusion in their own time. After all, true allyship is about listening and understanding, not coercion.
With these 18 ideas, offices can help make their colleagues feel seen and appreciated during Pride Month. It's important not to force employees to participate in any of these activities and instead give them the choice of being able to join or not. Celebrating Pride Month isn't just about throwing a virtual party or creating a special dress code; it's using this time to reflect on what the celebration means. Use some of the ideas listed in this blog post, such as pride trivia, donating to a meaningful cause, creating a pride playlist, attending a virtual parade, or watching an inspirational speech together. These activities can not only serve as educational opportunities but also provide employers with an opportunity to express support for the LGBTQ+ movement by showing recognition for every individual's unique story.
This month should be celebrated in honor of those that have overcome, braved immense discrimination, advocated for equal rights, and are still fighting many battles today.
By celebrating Pride Month company-wide, we can all take part in bettering our collective understanding and appreciation of the struggles that still exist today within our society.