It's no secret that the job market is competitive. With many qualified candidates competing for a limited number of positions, businesses need to act quickly on candidate resumes to not lose out on the best talent.
Companies like Southwest Airlines Co. and UPS are deploying new hiring tactics, including on-the-spot interviews and instant job offers to avoid losing out on talented employees. If your company is having difficulty hiring talented employees, it is time to speed up your hiring process and act quickly on candidate resumes.
In this blog post, we'll discuss the importance of acting quickly on candidate resumes and provide tips on how to do so.
The Longer You Wait, The More Likely They Will Find Another Job
The job market is increasingly competitive. The Bureau of Labor Statistics' recent report shows that the labor force participation is near the lowest it has ever been since 1977. Today, only 60% of the U.S. population that can work (ages 16 and older) are currently working or actively looking for work. Those looking for work are receiving more job interviews and job offers than ever before because of the lack of talented employees actively, and passively, seeking employment.
In addition, job openings are still at near-record levels of 11.3 million job openings in February. With job openings continuing to increase and the number of workers decreasing, many companies are acting quickly when receiving resumes for their job openings.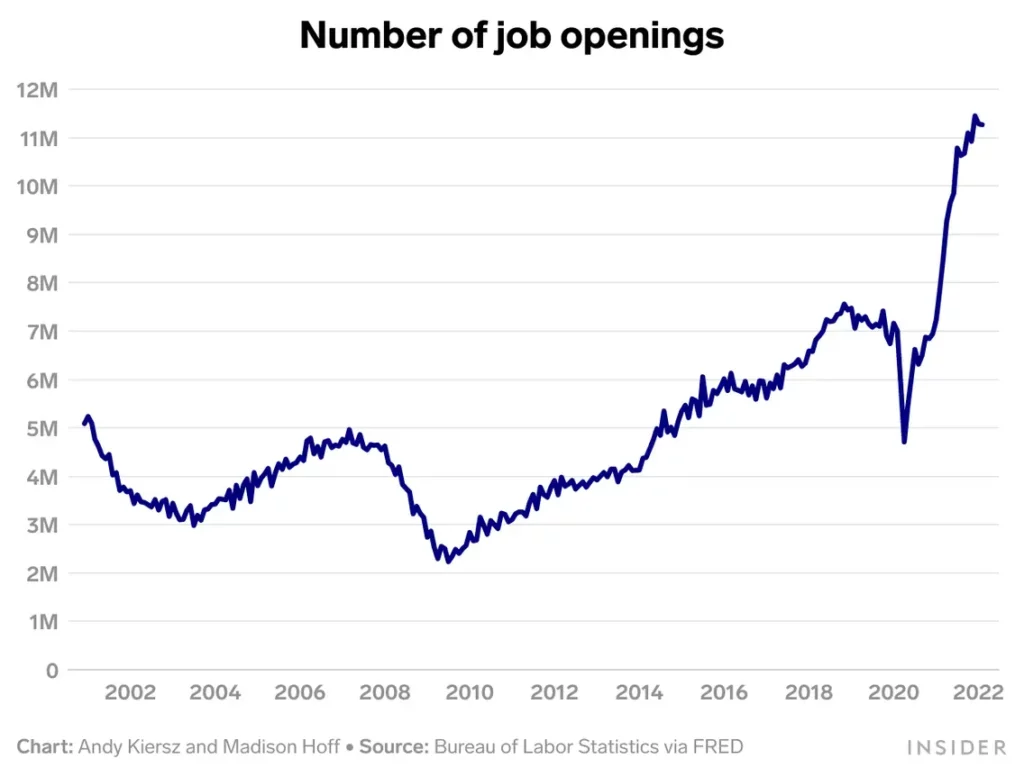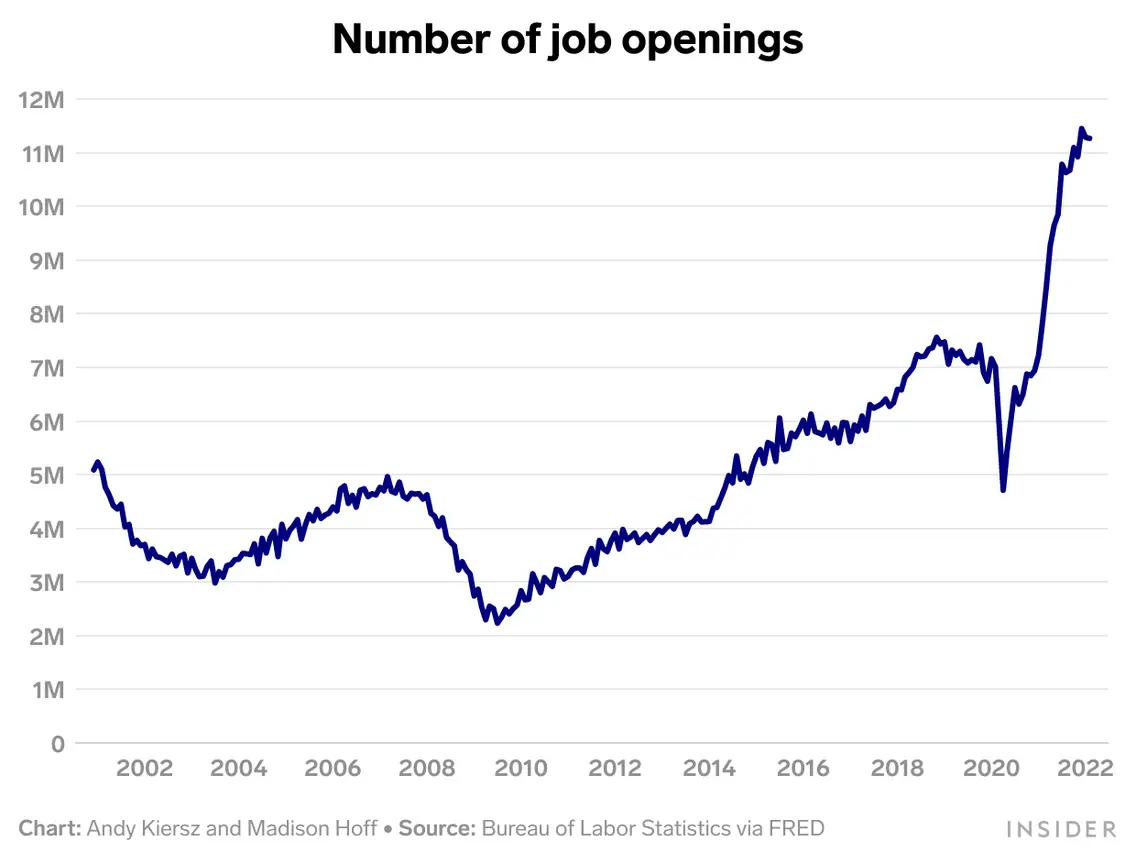 Compared to a few years ago, candidates are receiving job offers faster than ever before. Southwest Airlines Co. started offering instant job offers for ramp workers at the Denver International Airport due to staff shortages, the United Parcel Service's shortened their entire hiring process to two days, and companies like Dunkin' Donuts and Stop and Shop are calling candidates back within minutes of receiving their application. It is crucial to act quickly on candidates. Every day you wait to call back a candidate or send them a job offer, the higher the chance they have already accepted a new job offer.
Even if your field has minimal competition, it is still important to act quickly on candidates. For example, even if you are hiring for a position that no other company located around you is hiring for, there is still a chance the candidates that apply for your job are applying for other jobs in different fields. 
We have seen candidates choose to work at companies like McDonald's and Dunkin' Donuts that pay upwards of $17 for an entry-level job opening than work as an Office Receptionist for $16 an hour. 
Always remember you are not only competing with your direct competitors for candidates but all companies around you and all the companies hiring remotely. Act quickly before you lose out on qualified candidates who decided to change their careers because you took too long to call them back after interviewing them.
Additionally, a recent study showed that candidates are less likely to respond to employers who delay reaching out after an interview. Candidates are likely to move on from a company or see the position as unfavorable if the company does not reach out within two days after the interview.
Avoid ghosting and missing out on candidates by contacting candidates as soon as possible.
Don't Drag Out the Hiring Process
The hiring process is an essential part of any business. Not only does it help ensure the right person is hired for the job, but it also helps create a sense of order and structure within the company. However, there is such a thing as dragging out the hiring process. This can be frustrating for both the employer and the potential employee. It can also lead to a loss of productivity, as other employees have to pick up the slack from the vacant position.
There are several ways you can shorten the hiring process. First, shorten your application process.
There are a few reasons companies choose to have a lengthy application process. Some companies have a long application form because they hope to weed out candidates who aren't as interested in the job opening. Other companies create long application forms to get the most information about a potential candidate. However, the longer the application process, the less qualified candidates you will receive.
According to Career Builder, 60% of job seekers quit in the middle of filling out an online job application because of the length or complexity. If you have a lengthy job application, you are missing out on more than half of the potential candidates.
If a job seeker quits during the job application, it does not mean they are uninterested in the opportunity. It may mean that they were trying to save time and figured that they could fill out three other companies' job applications by the time it takes to fill out just yours. Who wants to sit through a ten-page application with the chance you never get an interview?
The application process is not the only way you can speed up the hiring process. How many interviews do you conduct before offering a candidate the job? There's no magic number, but Bilston-Gourley recommends aiming for 2-4 interviews. Anything after four interviews is unnecessary because 94% of the time, the hiring decision remains the same whether the candidate is interviewed four times or twelve times.
If you need employees, we suggest at most two interviews. A recent poll on LinkedIn showed that 49% of people agree that anything more than two interview rounds is too much for a job opportunity. The fewer interview rounds you have, the higher the chance you won't lose out on a candidate.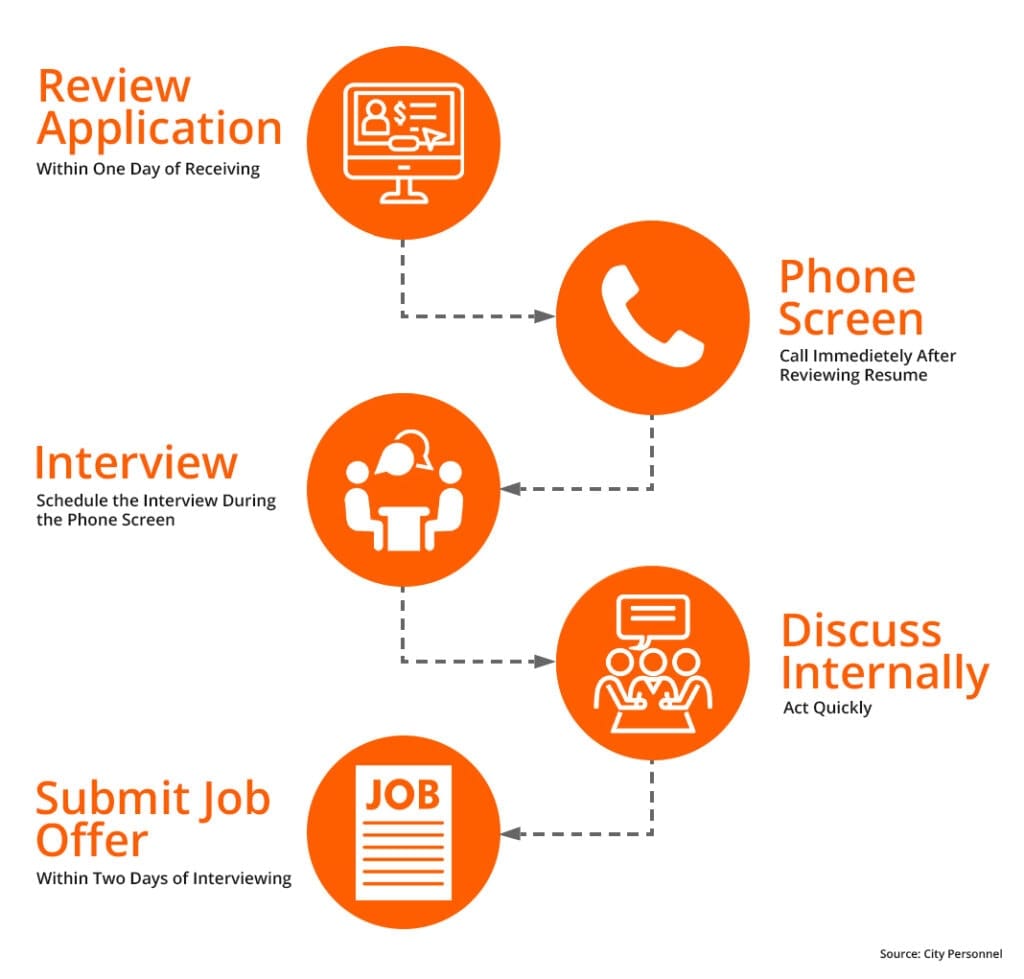 The Job Market is Favoring Job Seekers
The current job market is the tightest its been since the 1940s. This means that there are more jobs available than there are people looking for work. The tables have turned, and now employers need to be worried about losing out on a candidate, not the other way around.
A study by Glassdoor found that 60% of U.S. employees would leave their job for a role with another company that offered them just a five percent salary increase. Additionally, 40% of recent job switchers during the Great Resignation are again looking for a new position. With these alarming numbers, it's no wonder companies are scrambling to find ways to retain their employees and speed up the hiring process in case an employee leaves.
The average time it takes to fill an open position has increased by 15% since 2009. That number will only continue to rise as the job market gets tighter. The best way to combat this is by shortening your hiring process and making sure you are always keeping an eye out for top talent. Using a staffing agency that sources candidates is crucial in today's job market. If you currently source internally, it is best to act quickly when you find a qualified candidate for your job opening.
As a staffing agency, we specialize in helping companies find the right candidates for their open positions. If you're not sure how to shorten your hiring process, we can help. Contact us today to learn more about our services.
Sometimes the best way to decide on a candidate is by going with your gut. If you have a candidate that you think would be a good fit for your company, don't wait to make an offer because you want to "sleep on it." The longer you wait, the greater chance they will accept another offer or become less interested in the opportunity.
If you're worried about making the wrong decision, consider using an employee assessment test. These tests can help give you more insight into a candidate's personality and how they would perform in various situations.
There are many different employee assessment tests available, so it's important to find one that fits your needs.
It's essential to act quickly when you find a qualified candidate. The longer you wait, the greater chance you will lose them to another company. If you're not sure how to shorten your hiring process, we can help. We specialize in helping companies find the right candidates for their open positions.
With close to two decades of experience working in the Southern New England area, we fully understand the local job market, which helps us find the best fit for both the client company and the job seeker. We can help you fill your job openings quickly and with the best talent on the job market!