Are Cover Letters Necessary for 2022?
The year of cover letters is behind us. In a 2020 survey of 236 hiring managers and recruiters, ResumeGo found that
87% of employers read cover letters
. However, in 2021, cover letters were only read by around 10% of recruiters. So, what does this mean for you as a job seeker? 
Should you still include a cover letter with your resume in 2022? The answer is
yes
! 
While the percentage of recruiters reading cover letters may be decreasing, that doesn't mean they aren't important. In fact, many employers (around 50%) still see them as an essential part of the application process. A well-written cover letter can help you stand out from the competition and show off your 
skills and qualifications
.
Don't skip the cover letter just yet – it can still be an effective way to get your foot in the door! In fact, for job vacancies where a cover letter is optional, 77% of recruiters give preference to candidates who submit a cover letter. If you need some help writing a great one, check out these tips on how to write a winning cover letter.
marketing@citypersonnel.net
Manager's Name
Company Name
Dear [Manager's Name],
In the first paragraph, introduce yourself and explain why you are interested in the position.
In the second paragraph, highlight your qualifications and how they match the requirements listed in the job posting.
Include a bulleted list of your accomplishments
Make sure you quantify
A cover letter with numbers is better than the alternative
To go the extra mile, do some research on the company you are interviewing at. Explain how you can be a good fit within their company and how you will help the company achieve its goals.
In the final paragraph, thank the employer for their time and mention that you look forward to hearing from them soon. This section of the cover letter is called the "call-to-action" as it is the best way to inform them you would want to be interviewed. 
Lastly, thank them for taking the time to read your cover letter.
Sincerely,
Your Name
Purpose of a Cover Letter
Cover letters were once a necessity but are now a rarity. In fact, only 47% of job seekers submit a cover letter with their resumes. Even though they are now a rarity, cover letters still hold the same purpose as they did when the term was first introduced in a 1936 edition of the Wall Street Journal.

The purpose of a cover letter is simple. A cover letter provides an introduction to your resume, and it gives the employer an idea of what you can bring to their company. It also shows that you care enough about the job opportunity to take your time in preparing a cover letter geared towards the job opportunity you are applying for.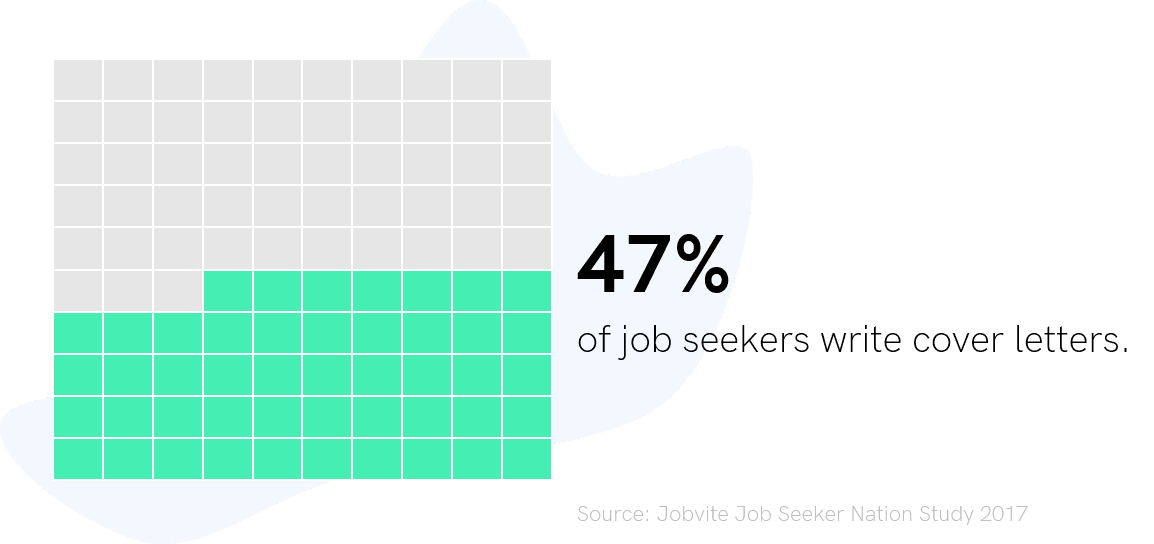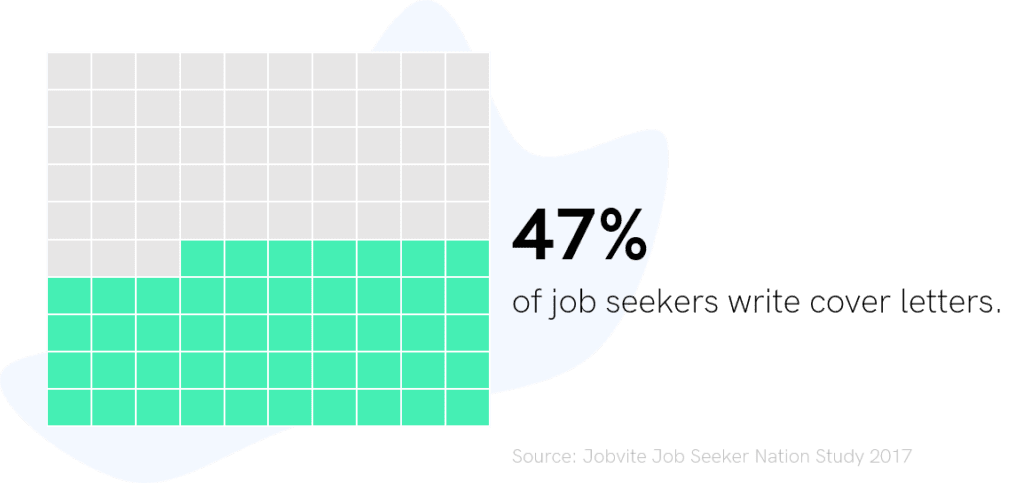 You Don't Need to Start from Scratch
How do you save time on applications if you have to create a new cover letter on every application? The good news is that you can create a main cover letter template that you can customize for each employer. The basic information on each cover letter should be relatively consistent. However, make sure to personalize each cover letter to the job you are applying to.
The worst thing you can do is have another company's name on your cover letter. There have been many examples of applicants forgetting to review their cover letters when applying for jobs. If you have ever accidentally sent an email or text that you forgot to customize? You are not alone. What if I told you Nike had done the exact same thing! Nike lost a deal with Stephen Curry due to a slideshow mistake.
When Nike was trying to land a brand deal with Steph Curry (the best three-point shooter of all time), they invited him over to their headquarters to give him a quick overview of his contract with Nike. During the presentation, Nike left Kevin Durant's name on their presentation slide instead of changing it to Stephen Curry. Immediately after seeing this, Curry knew Nike wasn't the company for him. The same goes for a cover letter you submit with another company's name on it. Make sure to customize each cover letter for your job applications. No company wants to see another company's name on your cover letter.
Now that you know how to write a cover letter, here are some tips to help you stand out:
– Use keywords from the job posting in your letter.
– Mention any awards or accolades you have received.
– Be specific about why you are interested in the position and what attracts you to the company.
– Show off your writing skills by using strong adjectives and vivid verbs.
Include a copy of your professionally written resume with your cover letter so the employer can easily see your qualifications. You can also include a portfolio of your work if you have one.
If you follow these tips, you're sure to make a great impression.
We asked our 5,000 LinkedIn followers their thoughts about the importance of cover letters in 2022.
Here were the results.
If you are on the job search and need more job search tips like these, we can help! As a locally owned boutique staffing agency, we are able to develop a detailed understanding of your job search needs. Our ultimate staffing goal is to foster rewarding relationships while finding the perfect match for you. We are committed to placing you in a position that compliments your skillset and provides job satisfaction.
Not comfortable about interviewing in-person yet? Don't worry! We offer both in-person and virtual job interviews!