Are Cover Letters Necessary for 2023?
The era of cover letters is a thing of the past.
A survey conducted by ResumeGo in 2020 revealed that 87% of employers took the time to read cover letters. However, a more recent poll conducted on Glassdoor in 2022 found that only 10% of hiring managers said cover letters are necessary when applying for a job. So, what implications does this trend hold for you as a job applicant in 2023? Is it still necessary to accompany your resume with a cover letter?
While the percentage of hiring managers that think cover letters are necessary is very low, that doesn't mean they aren't important. In fact, 87% of hiring managers actually read cover letters most of the time when it is attached to a resume.
A well-written cover letter can help you stand out from the competition and show off your skills and qualifications.
Additionally, in situations where submitting a cover letter is not mandatory, 77% of recruiters tend to favor candidates who do include one. If you're unsure about how to craft an impactful cover letter, consider exploring these guidelines on constructing a persuasive cover letter.
marketing@citypersonnel.net
Your Name Your Contact Information
[Manager's Name] [Company Name]
Dear [Manager's Name],
Introduction: In this opening paragraph, present yourself and express your enthusiasm for the position. Explain why you are drawn to this particular opportunity.
Qualifications Overview: In this second section, underscore your qualifications and how they align with the job description. Draw attention to your skills and experiences that make you an ideal candidate.
Key Achievements: Include a bulleted list of your significant accomplishments. Remember to:
Quantify your achievements wherever possible
Highlight the impact of your contributions
Company Fit and Contribution: To stand out, conduct some research on the company. Illustrate how you can seamlessly fit into their culture and contribute to their objectives. Express your commitment to helping the company reach its goals.
Conclusion and Call-to-Action: In your concluding paragraph, express gratitude for the employer's consideration. Indicate that you are eager to hear from them and would appreciate the opportunity for an interview. This part of your cover letter serves as a call-to-action, signaling your interest in further discussions.
Finally, thank them once again for their time and consideration.
Best Regards, [Your Name]
Purpose of a Cover Letter
In the dynamic world of job hunting, cover letters have transitioned from being a staple to a rarity. Surprisingly, only 47% of applicants now include a cover letter with their resumes. Despite their dwindling prevalence, first mentioned in a 1936 edition of the Wall Street Journal, cover letters continue to serve an important function.
The essence of a cover letter is straightforward. It acts as a precursor to your resume, providing employers with an initial impression of who you are and what you can contribute to their organization. More than just a formal requirement, a cover letter symbolizes your dedication and enthusiasm for the opportunity at hand. It shows that you've taken the effort to tailor your application to the specific role, highlighting why you're not just a great candidate, but the right fit for this job.
Though not all job seekers recognize it, crafting a thoughtful and personalized cover letter is a demonstration of commitment. It indicates that you care enough about the prospective role to invest time in creating a document that speaks directly to the hiring manager. In a competitive job market, a well-written cover letter can set you apart, making it a crucial tool in your job search arsenal.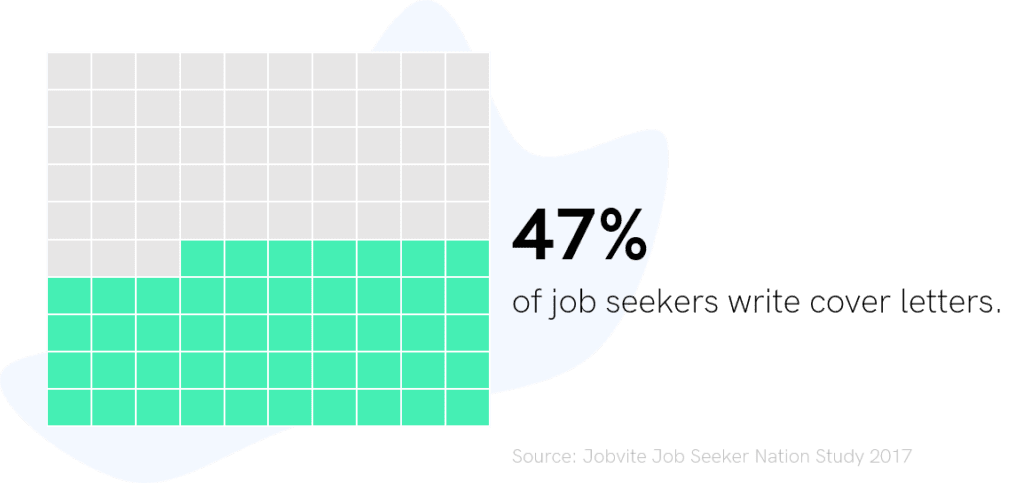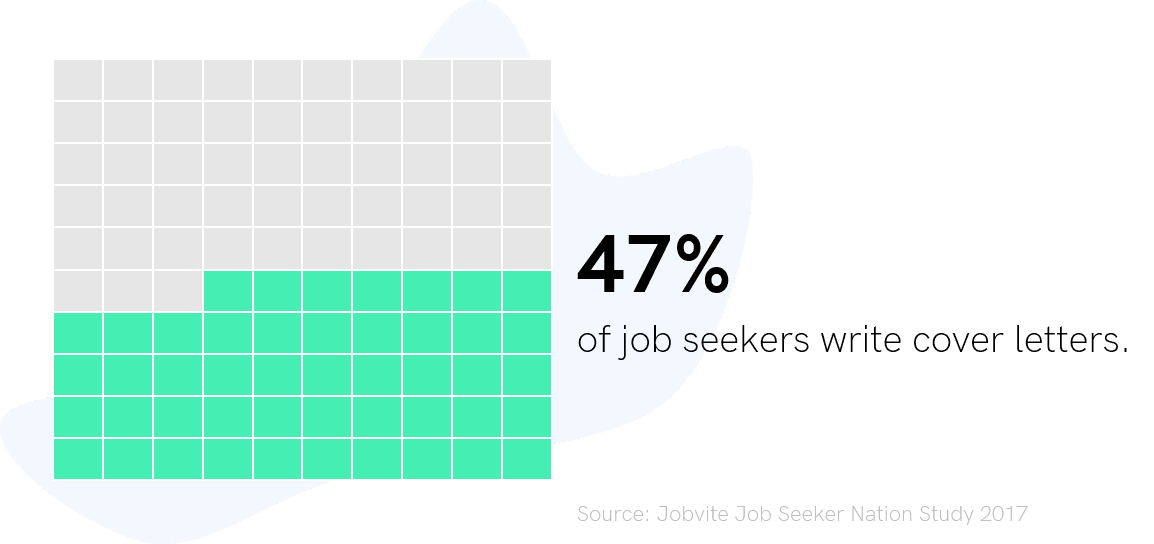 You Don't Need to Start from Scratch
Wondering how to streamline your job application process while writing a unique cover letter for each application? The key is to develop a core cover letter template that you can easily adjust for different employers. This template would contain the standard information about your skills and experiences, which remain largely unchanged across applications. However, it's crucial to tailor each cover letter to the specific role and company to which you are applying.
A cardinal mistake made by many applicants is leaving another company's name on their cover letter. It may seem like a simple oversight, but it has significant implications. Just imagine sending a text or email intended for one person to someone else by accident – embarrassing, right? Well, even global brands like Nike have made similar blunders! 
When Nike was trying to secure a sponsorship deal with Stephen Curry, widely recognized as one of the greatest three-point shooters in NBA history, they made a critical error during their pitch. During their presentation at Nike headquarters, they accidentally left Kevin Durant's name on a slide meant for Curry. This seemingly minor mistake cost them dearly, as Curry immediately felt undervalued and chose not to partner with Nike.
The lesson here? When applying for jobs, always double-check your cover letter to ensure it is correctly personalized for each company. No employer wants to see another organization's name on your application – it sends the message that you lack attention to detail and are not genuinely interested in their specific company. Always remember, a well-crafted and tailored cover letter can be a powerful tool in securing your desired job.
Now that you know the importance of a cover letter, here's how you can refine it to make a memorable impression:
Incorporate Job Posting Keywords: Pay close attention to the language used in the job description. Use similar keywords within your cover letter to show that you understand what the role entails and that you possess the required skills.

Highlight Recognitions: If you've been recognized for your work through awards or commendations, don't shy away from mentioning them. This adds credibility to your application and demonstrates your ability to excel in your field.

Express Genuine Interest: Be explicit about why you are drawn to the position and the company. Maybe it's the company's mission, culture, or an innovative project they're working on that excites you. This shows the employer that you've done your homework and are genuinely interested in becoming part of their team.

Showcase Your Writing Prowess: Your cover letter is a perfect avenue to display your writing skills. Use compelling adjectives, action verbs, and concise sentences to craft a persuasive narrative about your qualifications.

Attach a Professional Resume: Along with your cover letter, include a copy of your professionally crafted resume. This gives the employer a comprehensive view of your qualifications at a glance.

Include a Portfolio: If applicable, attach a portfolio of your work. This is particularly beneficial for roles that require creative or technical demonstrations, such as graphic design or software development.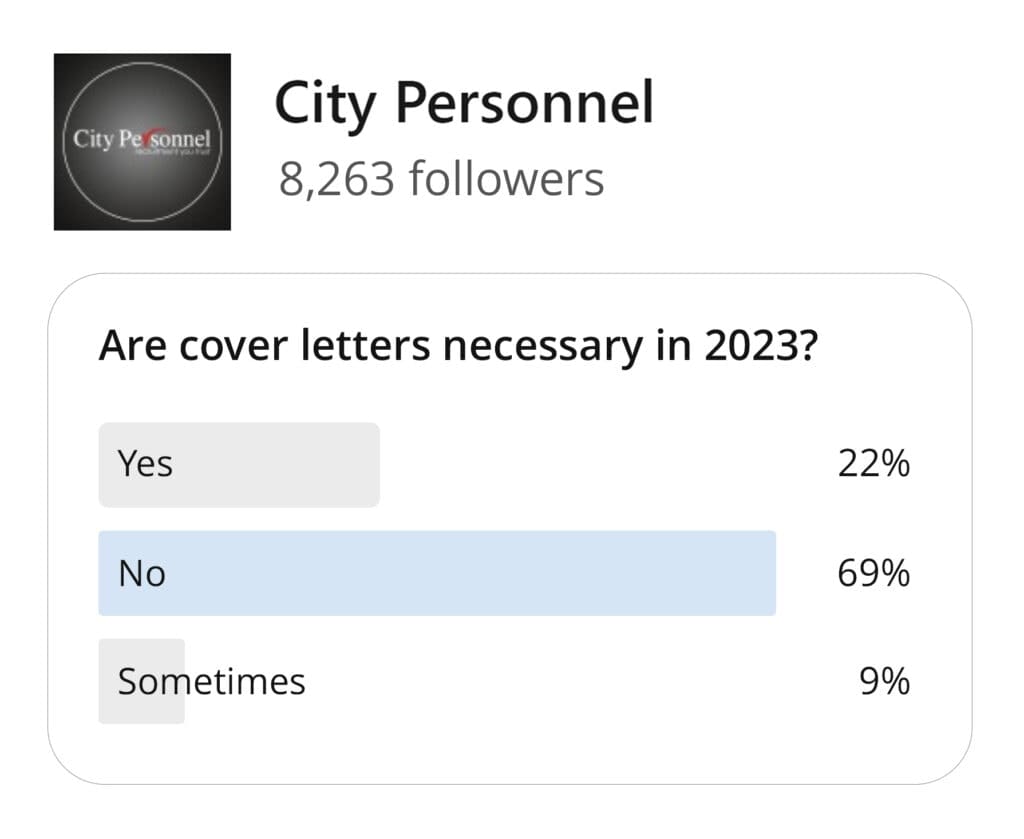 If you are on the job search and need more job search tips like these, we can help! As a locally owned boutique staffing agency, we are able to develop a detailed understanding of your job search needs. Our ultimate staffing goal is to foster rewarding relationships while finding the perfect match for you. We are committed to placing you in a position that compliments your skillset and provides job satisfaction.
Not comfortable about interviewing in-person? 
Don't worry! We offer both in-person and virtual job interviews!